Mobile Integrated Health

News/Updates
IDHS Names New MIH Coordinator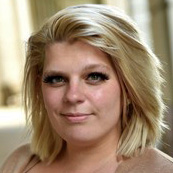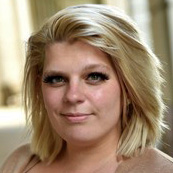 The EMS Section at the Indiana Department of Homeland Security proudly announces the hiring of Brittany (Allison) Fortinberry as the new coordinator of Mobile Integrated Health (MIH) programs. Fortinberry brings a diverse background of experience gained from serving in the military and working in the emergency department at Eskenazi Hospital. She also trained as an EMT and is pursuing a public health degree from the University of Indianapolis.
In alignment with Governor Eric Holcomb's NextLevel agenda, Fortinberry will work to expand MIH programs to Indiana. Both nationally and at the state level, EMS programs continue to transition from a transport-only model of traditional EMS to one that is more public-health oriented. Provider organizations across Indiana served in a several capacities related to community paramedicine in recent months, including supporting the Homebound Hoosier vaccination initiative. IDHS continues to expand these initiatives, and the hiring of the MIH coordinator will help tremendously in having a liaison between Indiana EMS, the EMS Commission Mobile Integrated Advisory Committee and EMS programs at the local level.
For more information, contact mih@dhs.in.gov.
Mobile Integrated Healthcare Grants Application Period Closed
The application period for the FY22 Mobile Integrated Healthcare Grants is now closed: FY22 Mobile Integrated Healthcare Grants: Notice of Funding Opportunity. Applications were due by 4:30 p.m. EDT on July 9, 2021. Questions should be submitted to kkinney@dhs.in.gov.
Mobile Integrated Healthcare Grant NOFO
EMS and Vaccinations
The Homebound Hoosier vaccination program is helping communities across the state by identifying residents who are unable to leave their homes and utilizing the vast EMS network to visit and administer vaccines. Watch videos of EMS vaccination visits: Scott County | St. Joseph County
About Mobile Integrated Health

Introduction to Mobile Integrated Health in Indiana

Introduction to Mobile Integrated Health in Indiana

Introduction to Mobile Integrated Health in Indiana
Indiana's EMS personnel are the bridge connecting public safety, public health and health care. They respond to nearly 1 million calls each year and remain the state's front line of medical treatment and care. In recent years, in Indiana and around the country, Mobile Integrated Health (MIH) has been a growing, innovative approach to how the EMS system works as part of the overall public health system.
MIH is a patient-centered model of care delivered in a patient's home or in a mobile environment. This includes teams that come to patients as well as the use of telehealth platforms. Community paramedics can visit patients at their home and assist with health screenings, vaccinations, treatments and follow-ups. MIH can also include social work, substance abuse resources, mental health, chronic disease management and more.
Legislation in 2019 and 2020 has propelled MIH forward in Indiana, and the Indiana EMS Commission is working to provide guidance and structure to communities seeking to create their own community paramedicine programs in the future. More than a dozen Indiana communities have already established community paramedicine programs using private or grant funding.
MIH Advisory Committee
The EMS Commission is responsible for the establishment and maintenance of an effective system of emergency medical services, and it has established the Mobile Integrated Healthcare Advisory Committee. Visit the MIH Advisory Committee page for more information, including upcoming meetings.
Frequently Asked Questions