National Flood Insurance Program

When It Rains, It Floods: The Importance of Purchasing Flood Insurance in Indiana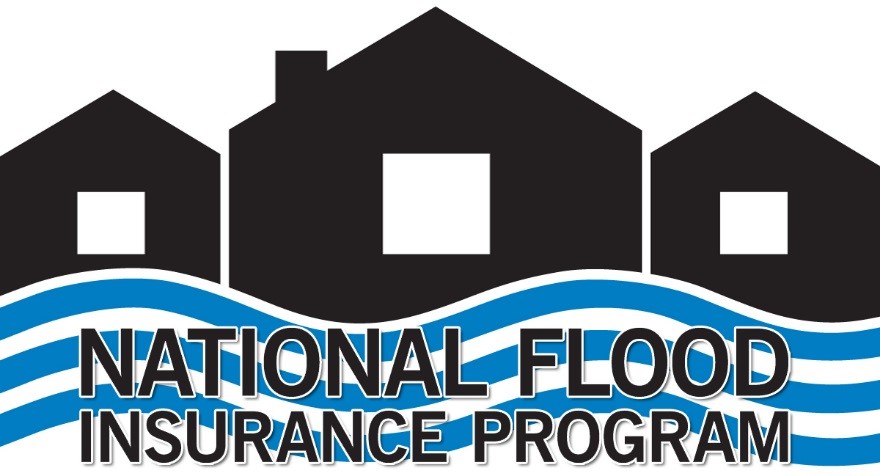 Flooding is one of the most common natural disasters that occur in the United States, and Indiana experienced 230 flooding or heavy rain events in 2019 alone. According to the Federal Emergency Management Agency (FEMA), $273 million of FEMA flood insurance claims have been paid in Indiana since 1978. There are more than 2.5 million households in Indiana, but only 19,873 insurance policies in effect, per FEMA. Despite the severe financial harm flooding hazards present, only 1 percent of the state's households are covered.
In an effort to reduce the number of homes financially devastated by flooding, the Indiana Department of Homeland Security (IDHS) and FEMA encourage all Hoosier homeowners and renters to purchase flood insurance protection. While purchasing flood insurance might seem costly, the National Flood Insurance Program (NFIP) is available to help provide citizens affordable flood insurance coverage based on the area they live in.
Sign up for the National Flood Insurance Program
Resources
State Multi-Hazard Mitigation Plan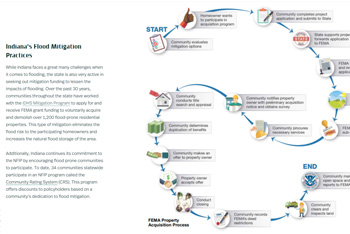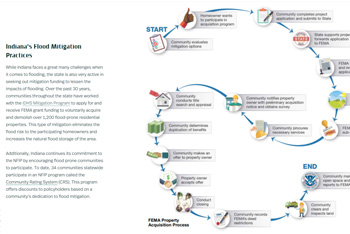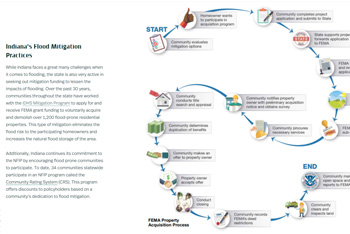 The State Multi-Hazard Mitigation Plan lays the foundation to building resiliency in the State of Indiana by identifying Indiana's greatest risks for disasters and creating strategies to mitigate these risks. The plan makes Indiana eligible to apply for, and receive, FEMA Hazard Mitigation Assistance funding through the Hazard Mitigation Grant Program, Pre-Disaster Mitigation Grant Program and the Flood Mitigation Assistance Program.
The plan modeled the potential statewide impacts of a 100-year flood event, and results estimated more than 57,000 buildings could be impacted and damaged in the event of a that kind of flood. Damage was estimated to be more than $5 million. An interactive story map by the Polis Center at IUPUI showcases this information and other highlights of the plan with graphics, maps, animations and more.