Small-Business Guidance During COVID-19 Pandemic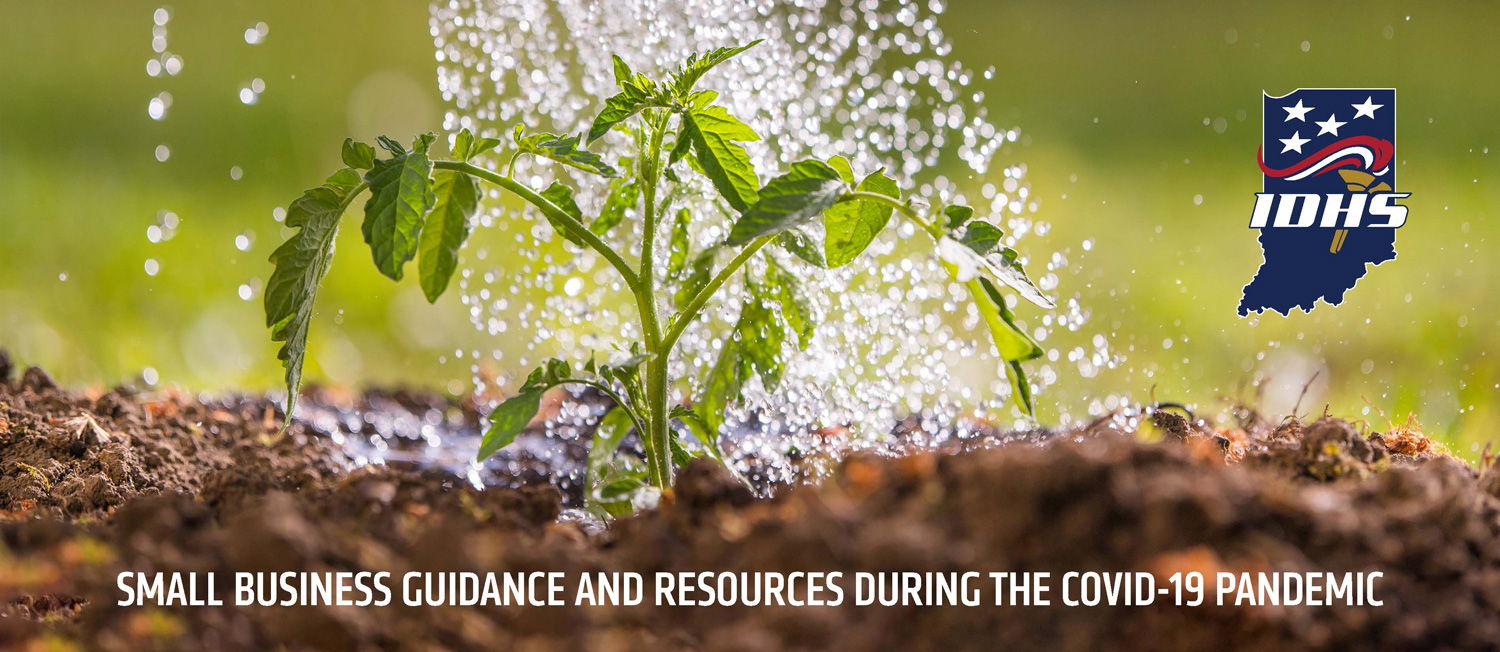 Small-Business COVID-19 Funding Timeline
On March 27, 2020, the president signed the CARES Act into law, which provides $376 billion in financial relief for workers and small businesses across the U.S. Hoosier small businesses struggling from the impact of COVID-19 are eligible to apply for these federal disaster assistance resources through the Small Business Administration (SBA).
On December 30, 2020, the president signed the Consolidated Appropriations Act of 2021 into law, providing an additional $325 billion in financial relief for small business funding.
On March 11, 2021, the president signed the American Rescue Plan Act into law, which provided more relief for small businesses and hard-hit industries and added new efforts. View the full details
Indiana Funding
Small Business Restart Grant: In April 2021, Indiana announced an expansion of the Indiana Small Business Restart Grant to help accelerate economic recovery activity by supporting Hoosier entrepreneurs and small businesses. The program provides working capital to eligible companies by reimbursing certain expenses incurred during and related to the global pandemic.
Find more small-business funding options and business resources by contacting your local Indiana Small Business Development Center.
SBA Funding Options
Through the CARES Act's funding, the SBA is now offering several new temporary programs, in addition to their traditional funding programs, to assist small businesses. These new programs include:
View all SBA COVID-19 relief options at the SBA website. Small businesses interested in utilizing traditional SBA funding programs can learn more about them on the SBA's Funding Programs page.
How to Get Started
Indiana small-business owners interested in applying for SBA COVID-19 relief funding should contact the Indiana SBA district office. Small-business owners outside of Indiana can locate their SBA district office by visiting the SBA local assistance map.
Additional Resources