Special Events and Equipment Requests
The Indiana Department of Homeland Security (IDHS) retains several vehicles for emergency operations and responses as well as for training purposes. This equipment allows the department mobility that is vital when disasters strike around the state.
When not in use, the vehicles can be requested for training or community events around Indiana. Please submit any requests for these vehicles via the Special Events Request Form. Fire-training equipment is available from the Academy via the Acadis Portal. Please note that IDHS cannot fulfill all requests, for reasons such as distance, time and resources needed.
Special Equipment List
Mobile Command Center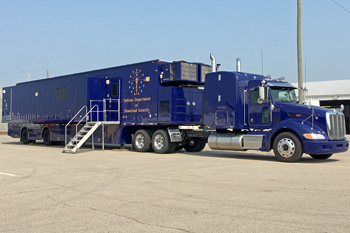 Mobile Command Center
Event Coordination Center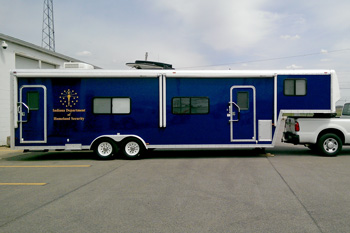 Event Coordination Center
EMS Mobile Simulation Laboratory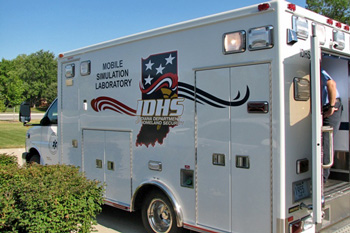 EMS Mobile Simulation Laboratory