Resilience Analysis and Planning Tool (RAPT)
FEMA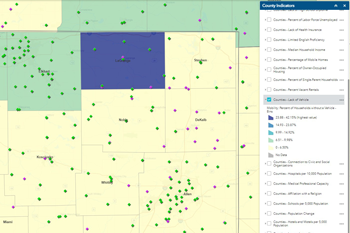 The Resilience Analysis and Planning Tool (RAPT) is a GIS mapping dashboard that allows emergency managers and other community leaders to toggle a variety of local information, including census data, public safety locations, historic disasters and more. Learn more about the tool at the FEMA website.
National Water Dashboard (NWD)
USGS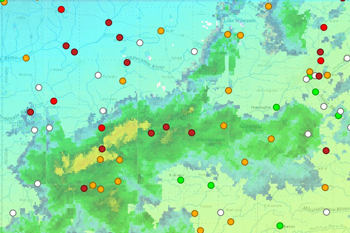 The USGS National Water Dashboard is a one-stop resource for all available USGS water data to make decisions that can preserve life and property. It provides real-time information as well as past precipitation totals, forecasts and drought conditions. Learn more about USGS water data at the USGS website.
Shelter-In-Place Pictograms
FEMA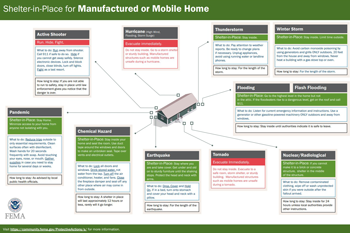 The Shelter-In-Place Pictograms document gives guidance for hazards while in a mobile home, short building or multistory building. The guidance has recommended interior locations, protective actions and how long to remain sheltered for each hazard. Find more FEMA planning resources at the FEMA website.