BY Roads is a unique training that prepares individuals for careers in the highway and roads construction sector. BY Roads utilizes a nationally-recognized construction curriculum and will provide students with opportunities to learn directly from industry professionals and to be placed into high-paying jobs in highway construction. Students that complete BY Roads will earn NCCER Core, OSHA-10, and ATSSA Flagger Certifications, and will receive hands-on training in highway construction safety, heavy equipment identification, and skid steer operation. Throughout class, students will be introduced to employers and will participate in a hiring fair with open jobs paying on average $16+ per hour.
Course Introduction
The first class in every BY Roads course is the introduction and orientation to the program. During this session, students will learn about the components of the class, receive an introduction to highway construction careers, and learn about the additional services and partners involved in the class Students will be required to provide proof of identity, valid driver's license, and complete mandatory registration paperwork.
NCCER Training and Certifications
The backbone of BY Roads is NCCER training and certification. NCCER is a nationally-recognized provider of construction certification, with over 7 million NCCER card holders throughout the U.S. Throughout the BY Roads class, students will receive over 100 hours of modularized construction training. Students will receive instruction and certification in the following modules:
Orientation to Highway Construction Trades
Basic Safety, Heavy Highway Construction Safety, Work-Zone Safety
Construction Math
Hand Tools and Power Tools
Construction Drawings
Communication Skills and Employability Skills
Material Handling
OSHA-10 Certification
Throughout class, students receive 10 hours of construction safety training during class, leading to an OSHA-10 certification.
ATSSA Flagger Certification
During one special session of class, students will be provided with instruction on the roles and importance of flaggers in highway and roads construction, and will earn a nationally-recognized certification for working as a flagger.
Skid Steer Training and Certificate
All students will have the opportunity to learn about and operate a skid steer machine onsite at a worksite.
Performance Profiles
In addition to the modular exams, NCCER requires students to successfully complete in-person performance profiles for a number of the modules. These performance profiles require students to physically demonstrate their learning, rather than simply relying upon written test for certifications. These performance profiles must be conducted by NCCER-certified instructors in an in-person setting.
Employer Visits
Throughout classes, construction employers will visit class to share information about working in highway and roads construction and available jobs students could pursue.
Hiring Fairs
Upon completion of the course, ICRF will organize a job fair for graduates to interview with construction employers with open positions in highway and roads construction. ICRF's goal is to see 100% of BY Roads graduates receive at least one job offer during the hiring fair, at jobs ranging between $16-$24/hr.
Student Eligibility Requirements
In order to enroll in BY Online, prospective students must meet the following eligibility requirements:
Must be 18+ years of age
Must be eligible to work in the United States
Must be able to lift 50+ pounds
Must have a valid driver's license and have reliable transportation
Must consent to a criminal background check* (*having a criminal history will not automatically impact a prospective student's eligibility)
Must consent to remaining drug free
Applications are currently being accepted for the next BY Roads Course. Apply Now!
BY Road success stories at INDOT
Thanks to the BY Training job fair, Billy Guinn was recently offered an entry-level position with the Indiana Department of Transportation (INDOT). As of March 2023, INDOT has started helping Billy prep to get his CDL certification. And he's thankful to finally be working for a business that understands the importance of family.
"My teachers made me feel like there's no such thing as a stupid question. I learned a lot about how to be a professional from them." - Billy Guinn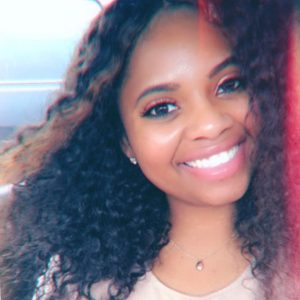 Growing up, Kiarah Gamble always had confidence in the work of her hands. But it took a few nudges from both her uncle and boyfriend before Kiarah seriously considered pursuing her own career in a trade like construction. Thanks to the BY Training program, Kiarah has been working since February 2023 for the Indiana Department of Transportation (INDOT).
"The BY Training program helped me break into the trades. I now have a clear direction for my future."