Rick Kiefer Master Instructor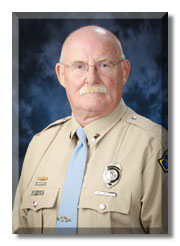 ... served over twenty (20) years with the Hobart Police Department as a Detective Sergeant prior to joining the staff at the Indiana Law Enforcement Academy in April of 2001. While with the Hobart Police Department, Lieutenant Kiefer primarily responsible was crime scene processing, evidence collection, fingerprints classification, and evidence/property management and was assigned in the Detective Bureau and as a Patrol Sergeant. However, before entering law enforcement, Lieutenant Kiefer served six (6) years with the US Army as a Sergeant in the Military Police Corps.
Lieutenant Kiefer has also been an instructor at the Northwest Indiana Law Enforcement Training Council and the Northwest Indiana Police Academy since the creation of both. Lieutenant Kiefer has been an Adjunct Professor at Indiana University Northwest teaching Criminal Justice and Criminalistics courses and a guest instructor at the Academy.
Lieutenant Kiefer graduated the sixty-seventh (67th) Basic Session, received his Master's degree in Public Affairs and his Bachelor's degree in Criminal Justice from Indiana University Northwest. Lieutenant Kiefer has also been a certified instructor through the Law Enforcement Training Board since 1985 becoming a Master Instructor in 1999.
Lieutenant Kiefer is a primary firearms instructor for the Academy. His other duties include Crime Scene Management for the Basic Course and all related In-service Courses, Instructor Development, LETB Firearms, the Course Practicum, and Active Shooter Response.