Michael Brown - Master Instructor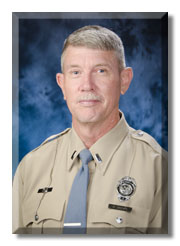 Michael Brown served twenty-four years with the Columbus Police Department prior to joining the staff at the Indiana Law Enforcement Academy in February of 2005. While with the Columbus Police Department, Lieutenant Brown held many positions to include Field Training Officer, Shift Supervisor, Shift Commander, Training Coordinator, and Uniform Captain. In addition, he spent ten years with the Emergency Response Team as Sniper/Observer and Assistant Team Leader.

Lieutenant Brown is a graduate of the 63rd Basic Session of the Indiana Law Enforcement Academy and holds certification as an instructor in Firearms, Emergency Vehicle Operation, Radar, Domestic Violence, and CPR/AED/First Aid through American Red Cross.

While serving in the United States Air Force, he was called to active duty for both Operation Desert Storm and Operation Enduring Freedom. After serving twenty-one years of combined active and reserve duty in the Air Force, First Sergeant Brown retired in May of 2004. He concluded his military career as the Operations Superintendent for the 434th Security Forces Squadron located at Grissom Air Reserve Base in Indiana.

Lieutenant Brown's primary duties at the ILEA include the Emergency Vehicle Operations program, Assistant Drill Instructor for the Basic Course, and assisting with the Physical Fitness Assessment along with other Basic Course classes.