David W. Kipper - Master Instructor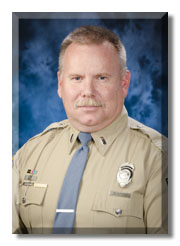 David Kipper served four (4) years with the North Vernon Police Department and eight (8) years with the Jennings County Sheriff's Department prior to joining the staff at the Indiana Law Enforcement Academy in March of 2003. While with both police departments, Lieutenant Kipper worked in various assignments that included jail, patrol, investigations, communications, and also served as a Training Instructor and Training Coordinator for both police departments.
Lieutenant Kipper is a veteran of the United States Air Force, where he served seven (7) years as a Security Police Supervisor and was stationed a variety of bases around the world. During his time on active duty, Lieutenant Kipper was a member of the Emergency Service Team (Swat/Tactical).
A graduate of the one hundred thirteenth (113th) Basic Session of the Indiana Law Enforcement Academy and the two hundred twenty-third (223rd) Session of the FBI National Academy in Quantico, Virginia, Lieutenant Kipper holds certification as an instructor in firearms, EVO and Weapons of Mass Destruction. He is also a certified advanced open water diver from PADI and has made numerous search and recovery dives.
Lieutenant Kipper was awarded the Indiana Distinguished Service Medal for his efforts in an investigation of a military aircraft crash inside of Jefferson Proving Grounds, Indiana.
Lieutenant Kipper serves as the Academy's Director of Firearms Training. Some of his other duties consist of Patrol Tactics, Emergency Vehicle Operation (EVO), Firearms, and is a Drill Instructor for the Basic Course.