Lt. Gov. Suzanne Crouch, the Indiana Housing and Community Development Authority (IHCDA) and partners from the Housing Working Group, which represents stakeholders from around the state, released a housing dashboard that includes a statewide inventory of housing in Indiana.
This new dashboard serves as a tool for identifying the greatest housing needs and opportunities for economic development and investment. Information can be compared county by county, including housing stock in Indiana by age, by price, by number of units in a structure, by number of bedrooms in a unit, and more. A complete report can be generated for each county and for the state. The comprehensive nature of the information in the dashboard enables municipalities, private industry and independent organizations to work together to meet the housing needs of their communities.
Click here to access the Indiana Housing Dashboard
The Housing Working Group stakeholder organizations listed below would like to thank HR&A Advisors for their technical expertise throughout the development of this report.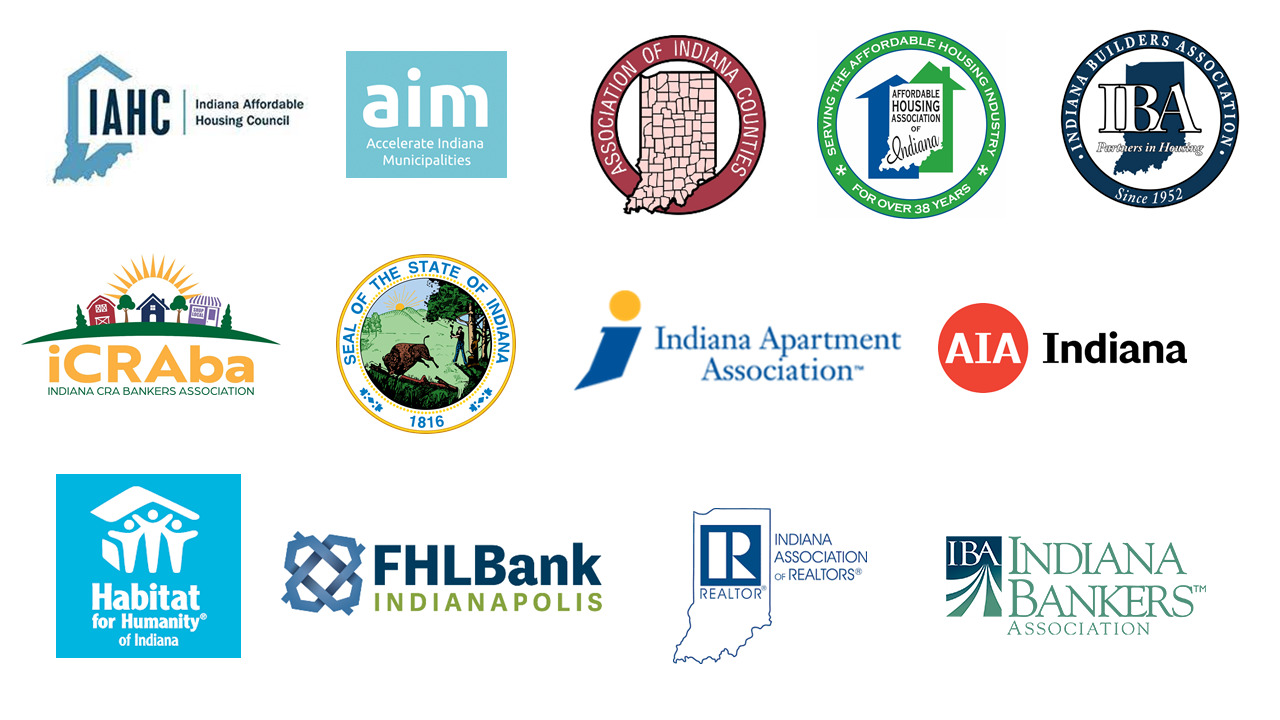 Accelerate Indiana Municipalities
Affordable Housing Association of Indiana
American Institute of Architects Indiana
Association of Indiana Counties
Federal Home Loan Bank of Indianapolis
Habitat for Humanity Indiana
Indiana Affordable Housing Council
Indiana Apartment Association
Indiana Association of Realtors
Indiana Bankers Association
Indiana Builders Association
Indiana CRA Bankers Association
Indiana Housing and Community Development Authority
Office of Lieutenant. Governor of Indiana