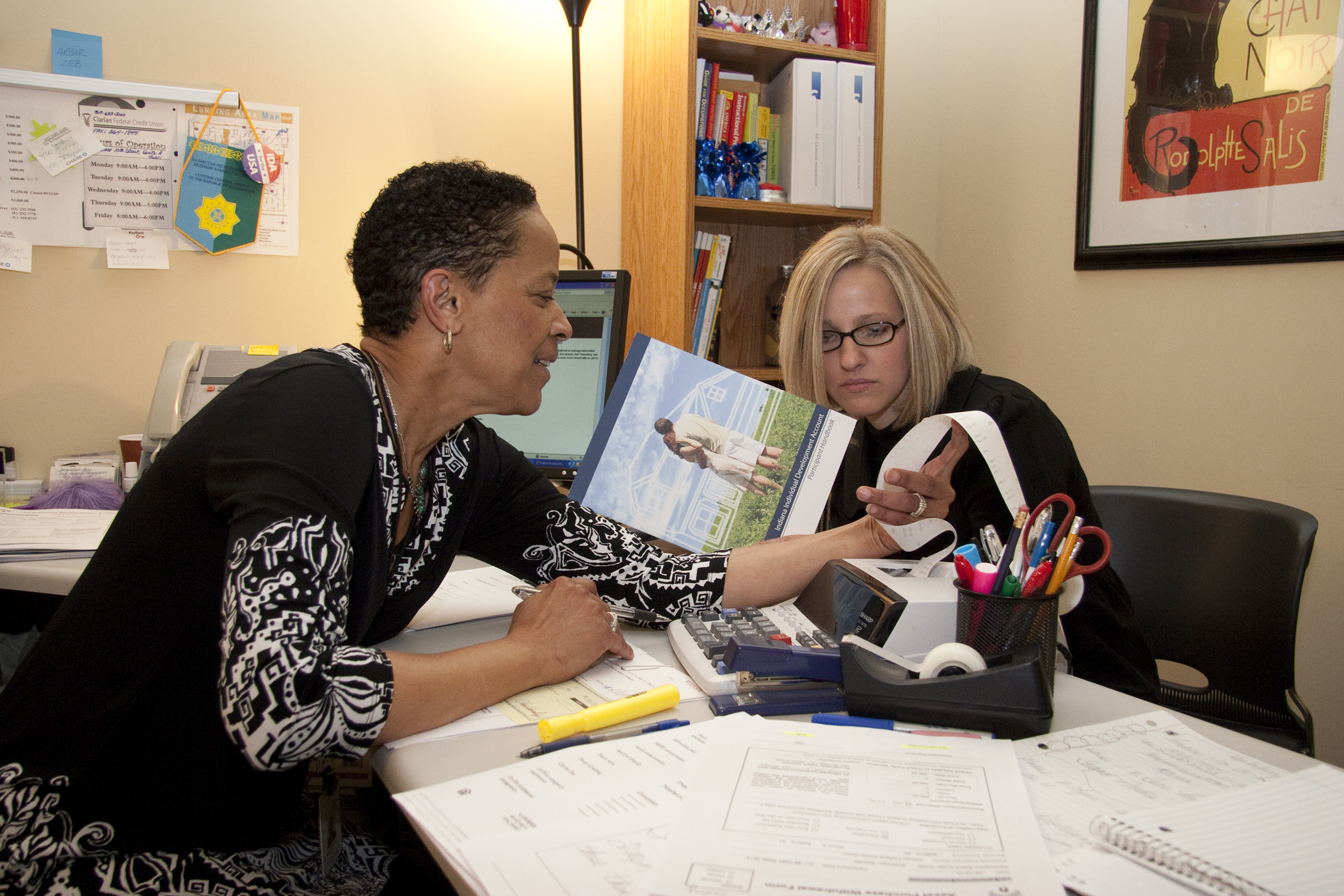 IHCDA works with organizations around the state to help Hoosiers better themselves through a structured matched savings program. Individual Development Accounts (IDAs) are available on a limited basis to qualified Hoosiers who are interested in improving their financial literacy and participating in a dedicated savings program where their deposited funds are matched. Once matched, and upon completion of a detailed work plan and financial counseling, program participants may put their savings towards a qualified asset purchase.
Individual Development Accounts
Since 1997, Indiana's Individual Development Account program has assisted low-moderate income Hoosiers to attain their goals through matched-savings incentives and financial education. Operating on the rationale that income alone, is not enough for individuals to break trends of generational poverty, the IDA program focuses on asset building as a key component towards family and self-sufficiency. Participants in the IDA program are eligible to receive up to $4,500 in state match funds towards one of the eligible asset goals mentioned above. Participants also receive one-on-one counseling and 6+ hours of financial education covering topics such as budgeting, savings, credit, banking, taxes, and other money management strategies.
Qualified participants set savings goals and make regular savings deposits. Every dollar they save is matched, at a minimum for $3 for every $1 saved, to help them reach their goals so they can:
Purchase a primary residence located in Indiana
Expand a small business located in Indiana
Obtain Education and Job Training
Make essential repairs to owner-occupied housing
Purchase a vehicle for employment, education, or job training purposes
Click here to access a list of the 2023 IDA program administrators.
Click here to access a list of the 2022 IDA program administrators

To apply for an IDA, please contact a program administrator in your area.
Intro to IDA (Spanish)