Main Content
Featured Content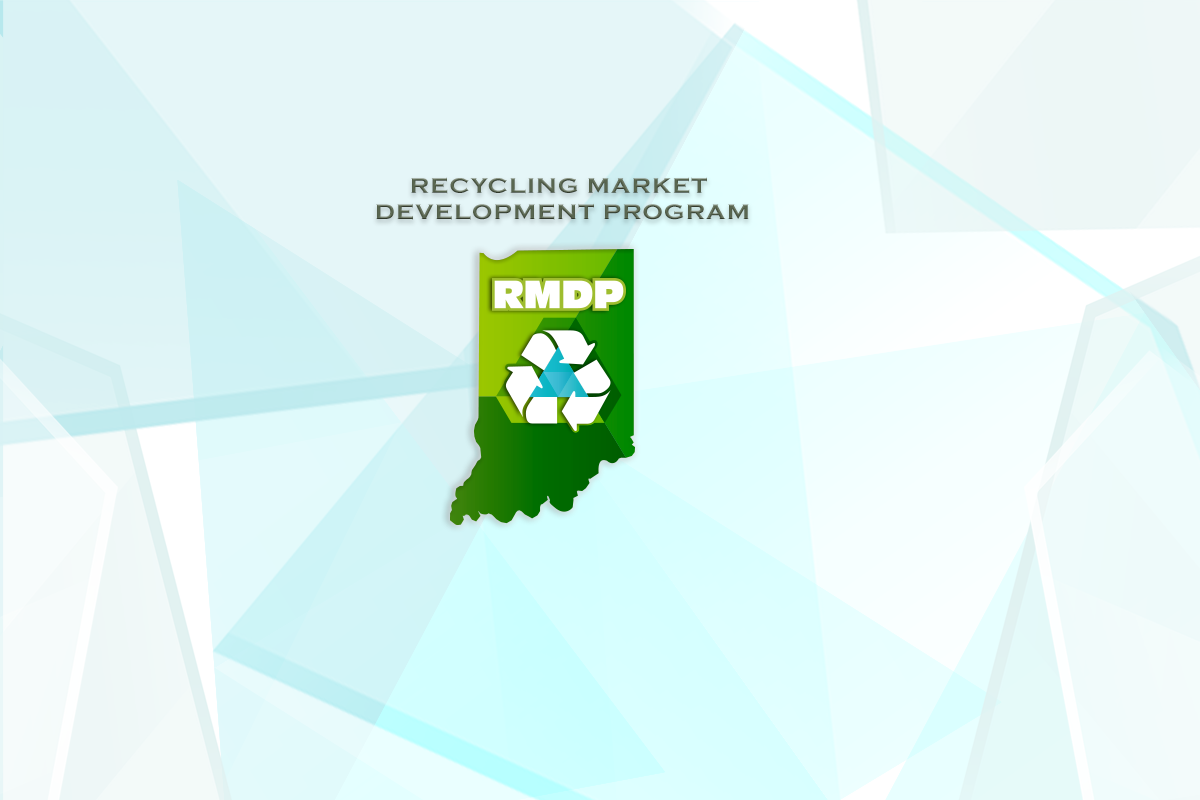 Indiana Recycling Market Development Program
Deadline for the 2018 Grant Proposals must be received by IDEM no later than 5:00 PM on Friday, June 22, 2018.
Recycling Market Development Program
2018 Grant Proposals
We are no longer accepting proposals for 2018. Information on next year's grant funding will be posted as it becomes available.
Eligible candidates may seek a grant starting at $1,000 and up to $500,000, with a 50 percent required match. Projects should focus on reuse, reduction, and recycling methods that result in an increase in recyclable material collection, a reduction in municipal solid waste shipped for final disposal and/or improved partnerships with communities, including not only economic impacts, but increased public awareness of recycling opportunities through tangible outreach and education efforts.
Grant Funding Questions
2018 Recycling Market Development Program (RMDP) grant funding has recently expanded eligibility requirements, IDEM has compiled a list of the most frequently asked questions (FAQs) [PDF] and inquiries submitted to date. FAQs will be regularly updated for your convenience.
Program Background
The Recycling Market Development Program was established in the early 1990s to better manage solid waste by developing markets for recycling. The Program is supported by the Recycling Promotion and Assistance Fund (RPAF) established under IC 4-23-5.5-14. Monies for this fund are one half of the $0.50/ton solid waste management fee.
Recycling Market Development Board
The RMDP is administered by IDEM and operates under the Recycling Market Development Board as established by IC 4-23-5.5. The Board determines all final funding for eligible projects. Approval of funding is announced at subsequent Board meetings.
Indiana Municipal Solid Waste Characterization Study
The Indiana Recycling Market Development Board commissioned a municipal solid waste characterization study to determine the types of recyclable materials still going into Indiana landfills. The study completed by Purdue University—Calumet allowed college students to discover first-hand the challenges in measuring Indiana's waste stream.
Recycling Annual Report
Each July, the Indiana Recycling Market Development Program issues an annual report on program funding and awards. An archive of these reports is available for inspection:
For More Information...
For more information on the Recycling Market Development Program, contact the IDEM Office of Program Support at (800) 451-6027.