Upcoming Seminars
Specific times and locations will be made available closer to the seminar dates. Details are subject to change.
The Indiana Civil Rights Commission will be hosting three workshops on housing, employment, and education discrimination. These dynamic workshops will include a complete overview of the agency, explanation of claims of discrimination by enforcement area, and an in-depth analysis of how the Indiana Civil Rights Commission fulfills its statutory mission.
Disclaimer: If you currently have a case before the Indiana Civil Rights Commission and you are represented by an attorney, please contact your attorney before registering for this course. Indiana Rule of Professional Conduct 4.2 requires the Indiana Civil Rights Commission to receive written consent from your attorney before you attend this course. Consent can be emailed to TBracken@icrc.IN.gov. Thank you in advance for your cooperation.
---
May 8, 2019, 1-3 PM (2.0 CLE hours)
St. Joseph County Public Library
304 S. Main St., South Bend, IN 46601
Housing Law Update, in partnership with the South Bend Human Rights Commission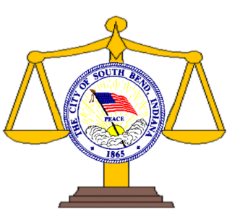 July 18, 2019
Indianapolis, IN
Education Update
October 18, 2019, 1-4 PM
Evansville, IN
Employment Law Update
For more information contact John Hawkins, @JHawkins3@icrc.in.gov.
Past Programs
2016 Statewide Continuing Legal Education Program
2015 Statewide Continuing Legal Education Program
2014 Statewide Continuing Legal Education Program
2013 Statewide Continuing Legal Education Program
2012 Statewide Continuing Legal Education Program