Genealogy
The Indiana State Archives has a vast collection of records to aid genealogists searching for family members. We do not, however, maintain Vital Records. If you are looking for birth, death, adoption, marriage, and divorce records please visit the Vital Records page for information on other sources for these records. If you need a Military Certificate of Discharge / Separation Papers (DD214) please visit the Veterans and Families page.
Military Records
Orphanages, Poor Asylums, Eugenics, State Hospitals, and Prisons
The Board of State Charities and Correction served as an umbrella agency overseeing the many State Institutions and facilities in Indiana from 1888-1935. These collections frequently contain a wealth of family history: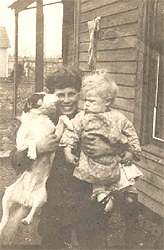 Orphans and Foster Children
School for the Blind
School for the Deaf
County Poor Asylums and Orphanages
Court Records
Questions?
Contact the Indiana State Archives.
Note: When sending an email to the Indiana State Archives, please be sure to include a very clear subject heading, i.e, Civil War, Soldier's Home, Hospital Records, Morton Telegrams, etc. Emails without a clear subject heading may be mistaken as spam or a potential virus and be filtered out automatically. If you have not received an initial response from the Indiana State Archives within a few weeks, please resubmit your request.