Indiana State Historic Records Advisory Board (SHRAB)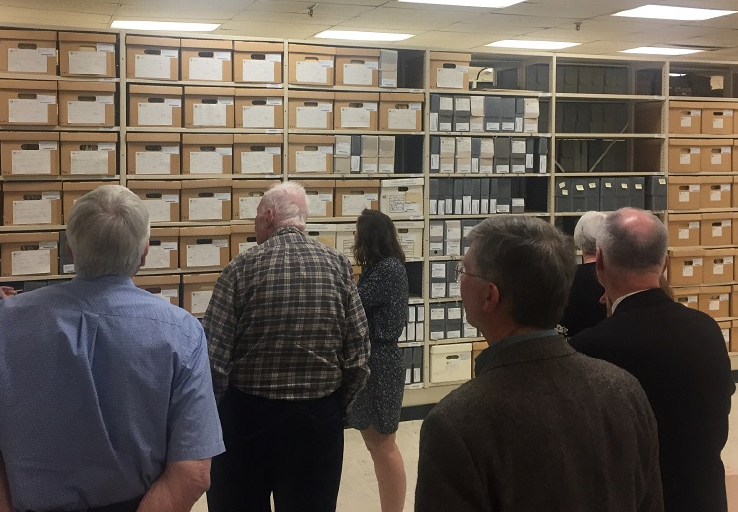 In February of 2006, Governor Mitch Daniels created the Indiana State Historic Records Advisory Board, or SHRAB. Charged with being the central advisory body for historical records planning and preservation in Indiana, the SHRAB works with the Archives and Records Administration and repositories throughout the state to accomplish its task. On his first day in office, Governor Mike Pence issued Executive Order 13-13, ensuring the continuation of the Indiana SHRAB. The SHRAB is supported by an annual grant from the National Historical Publications and Records Commission (NHPRC).
Executive Order 06-01
Executive Order 13-13
Executive Order 17-06
For additional information please contact shrab@iara.in.gov.
Indiana SHRAB Programs and Notices
Governor's Award

In 2006 SHRAB created the Governor's Award. Nominees eligible for the Governor's Award include individuals who have contributed substantially toward the preservation, recognition, or appreciation of Indiana's historic record through their support, leadership, innovation, and/or volunteerism. The Governor's Award is presented annually at the Capitol Rotunda as part of the Statehood Day celebration in December.

Recipients are chosen by the SHRAB from submitted nominations. Candidates for the award should have made remarkable contributions to Indiana historic records, the archival profession, or a related field during their career. For more information and to nominate candidates, please refer to the State Archivist's cover letter and nomination form. Nominations are due by November 15.

Annual Reports