Nurse Family Partnership (NFP)
What is Nurse-Family Partnership?
Nurse-Family Partnership (NFP) is a national, evidence-based, community health program with over 40 years of evidence showing significant improvements in the health and lives of first-time moms and their children. NFP empowers families to transform their lives and futures by having trained nurses regularly visit moms-to-be starting early in pregnancy and continuing through their first child's second birthday. The nurses are trained to provide support to the first-time mom and baby specific to their current phase, from pregnancy, infancy, and toddlerhood. The primary goals of the program are to improve pregnancy outcomes, child health and development, and families' economic self-sufficiency.
NFP Mission: Nurse-Family Partnership positively transforms the lives of vulnerable babies, mothers, and families.
NFP Vision: A future where all children are healthy, families thrive, communities prosper, and the cycle of poverty is broken.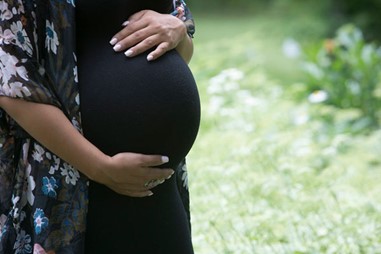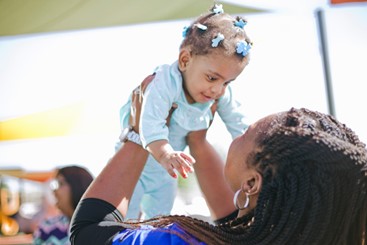 NFP in Indiana
Established: 2011
Network Partners: 4
Counties Currently Served: 39
Total Families Served (as of 9/30/2020): 5724
To download a PDF of the map click here
For contact information by county click here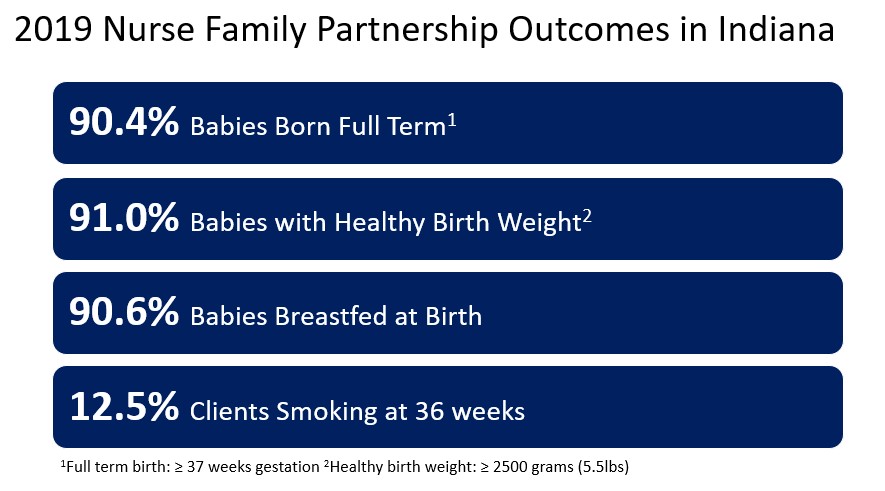 For more information: NFP National Service Office