COVID-19 Actions
Schedule an Appointment:
The PLA is now accepting in-person appointments. Additional information on how to schedule can be found HERE.
COVID-19 Temporary Healthcare Professional Registry:
The registry is live and can be found with more information HERE.
COVID-19 Licensure Changes:
For a list of all actions that the PLA has taken in response to the COVID-19 Public Health Crisis, please click the link below.
PLA COVID-19 Responses
Board Meeting Notices:
Indiana Private Investigator and Security Guard Licensing Board- May 11: Agenda can be found HERE.
Indiana Board of Registration for Architects and Landscape Architects- May 12: Agenda can be found HERE.
Indiana Real Estate Advisory Council- May 13th: Agenda can be found HERE.
Indiana State Board of Cosmetology and Barber Examiners- May 17th: Agenda can be found HERE.
Healthcare Liability Guidance
For information about how COVID-19 is impact the liability of healthcare providers, please review the guidance found HERE.
Indiana Professional Licensing Agency
NOTICE: In response to COVID-19 and the impact it is having on the State of Indiana, the Professional Licensing Agency will have the majority of our staff working remotely in the coming weeks. While the routine operations of the agency will continue, please note that there may be disruptions or delays in the processing of your requests. Please prioritize the usage of email to communicate with our staff whenever possible and scan any documents that need to be processed. We appreciate your patience and flexibility as we work best to protect our staff and serve Hoosiers in these ever-changing times.
IPLA Office Hours: Monday - Friday 8:00 a.m. - 4:30 p.m.
Vision: Next Level Licensing. We Work to Keep You Working.
Mission: The goal of the Indiana Professional Licensing Agency is to provide licensure to professionals in the most productive and efficient manner by delivering a high level of customer service to every Hoosier licensee.

Statewide Integration Announcement
Effective August 24, 2017 Indiana will begin steps to implement a statewide, comprehensive platform for healthcare professionals to review patients' controlled-substance prescription history more quickly and efficiently. This platform supports Indiana's Prescription Drug Monitoring Program (INSPECT) and transfers data into electronic health records and pharmacy management systems. Statewide integration of the INSPECT platform is a key component of Indiana's ongoing efforts to attack the opioid crisis. For more information or to learn more about INSPECT integration please fill out the form below.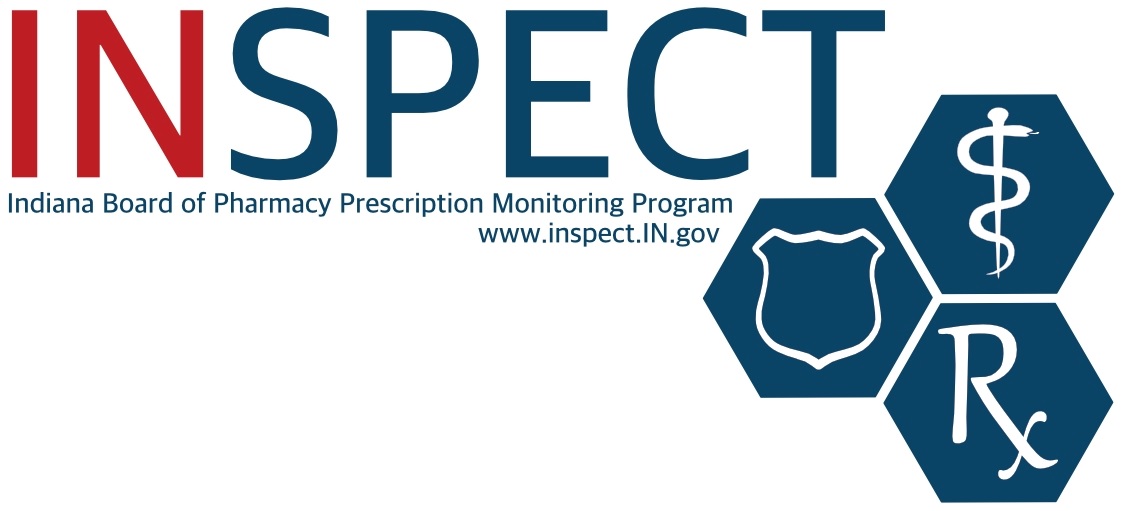 INSPECT Integration Initiative Request Form
INSPECT Integration Initiative
Need Help Finding Our Office?
The public entrance is located on 10 North Senate Avenue. You will only be able to enter through the public entrance. After entering, the PLA office is located in the west end of the lower level.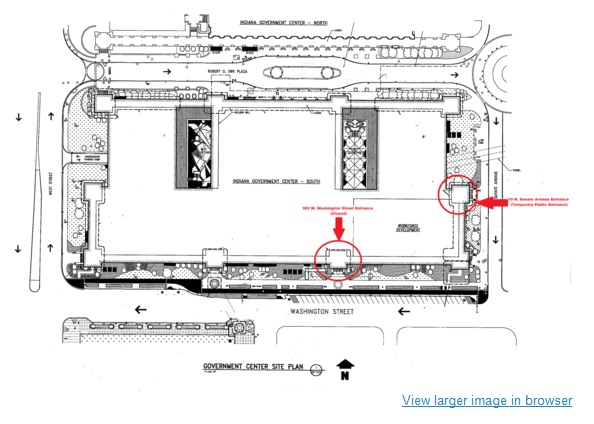 Administrative Rule Making Docket:
For a list of all pending or recent administrative rule making procedures, please see the PLA's Rule Making Docket found HERE.