Office of Healthy Opportunities
The Office of Healthy Opportunities was formed in 2018 to work with communities served by Indiana FSSA to integrate social drivers of health—including racial and social equity—into agency programs and services.
Mission
To identify and alleviate social risk factors to improve Hoosiers' health and wellbeing.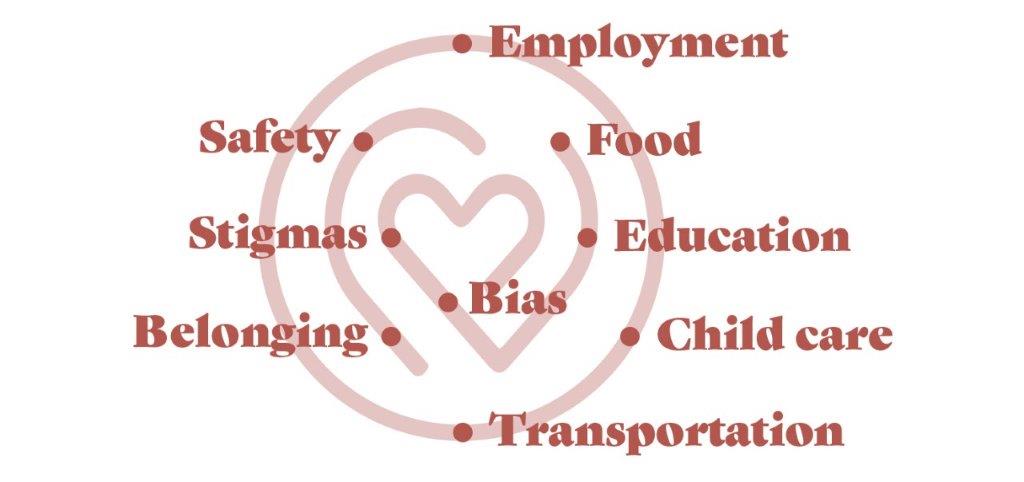 Our work
The Office of Healthy Opportunities work centers on four focus areas: community engagement, program and policy design, workforce development, and accountability and evidence.
Community engagement: create a more effective process for communicating constituent experiences with FSSA leadership and staff that meaningfully addresses community need and the lived expertise of those receiving FSSA services.
Program and policy design: ensure programs are developed and modified to support the needs of FSSA constituents, especially those facing multiple barriers.
Workforce development: ensure agency staff are knowledgeable about the range of barriers and needs of FSSA constituents; how to address those needs; and to attract and retain staff who have lived experience and expertise to serve FSSA populations.
Accountability and evidence: support creation of, accomplishment, and ongoing revision of goals related to health equity and guide agency leadership in moving toward those efforts.
Our team
OHO is comprised of a multidisciplinary team with expertise in advocacy, medicine, program design, public health, law and policy, research, and quality improvement. Our staff manage agency ADA compliance while informing barrier reduction strategies across FSSA divisions. Staff also seek feedback from community members, partner organizations, and FSSA programs to inform efforts related to social determinants of health across the agency. Our research and evaluation efforts are also informed by our partnership with WISE Indiana.
Get involved
You can contact the Office of Healthy Opportunities and learn more about our projects by emailing healthyopportunities@fssa.in.gov.