Indiana Adult Education
Adult Education COVID-19 Updates
ADULT EDUCATION'S Virtual DOORS are OPEN
Students – Contact Programs Near Your Home
Indiana Adult Education programs provide math, reading, and writing instruction free of charge to help you acquire the skills needed to earn a high school equivalency diploma, go to college, or enter an entry-level occupational certification program. You can even earn a high school equivalency diploma and an occupational certificate at the same time, allowing you to get back to work or switch careers quickly.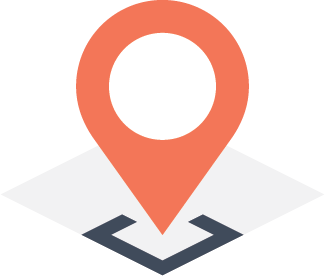 Locate a nearby adult education program and schedule an appointment to enroll today.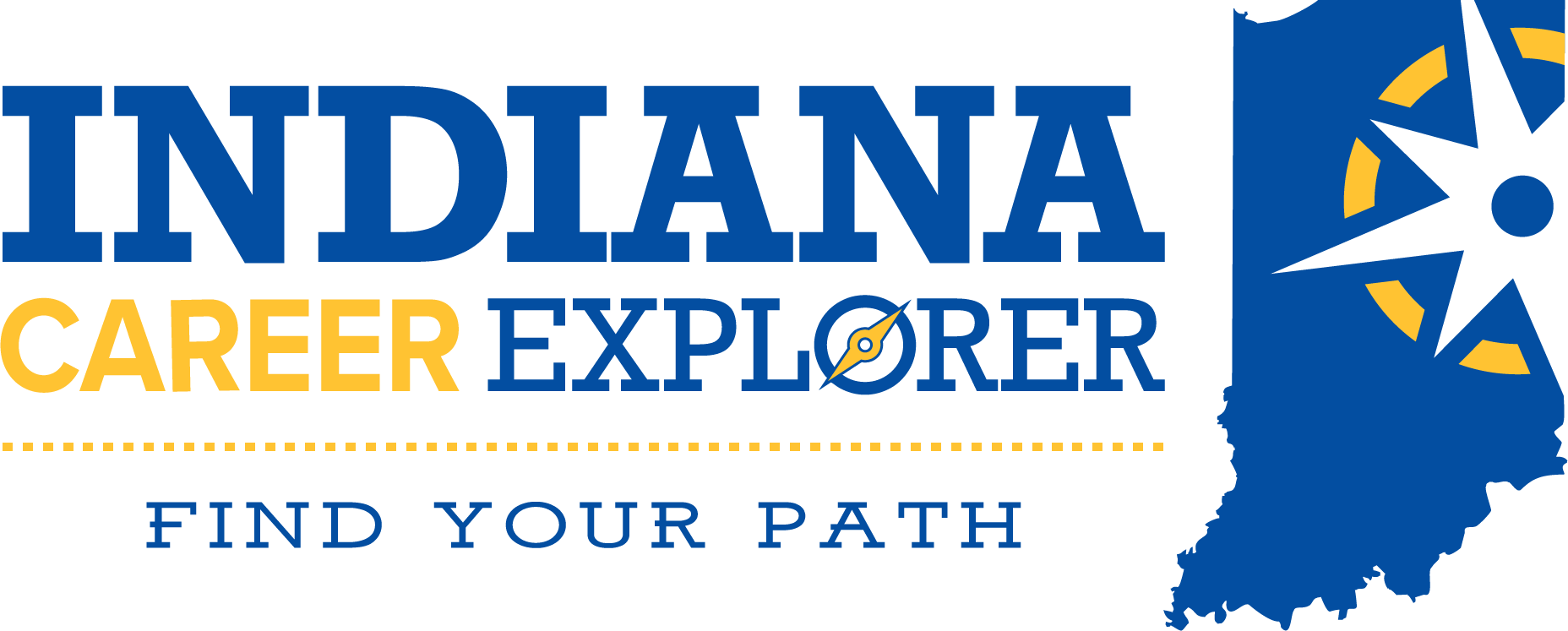 While deciding on your future plans, explore your career interests and skills online free of charge at Indiana Career Explorer.
Questions? Email AdultEd@dwd.IN.gov or call 1-866-220-6675 for all inquiries, including questions regarding the Indiana High School Equivalency (formerly GED).
Adult Education Program Management & Professional Development Resources
Adult educators and Workforce Development staff can find resources and information on professional development, program administration and policy on AmplifyAE.org.
Indiana Online Only (IOO)
Indiana Online Only (IOO) is the only approved online adult education program in Indiana. IOO is fully funded through the state, making the course completely FREE to Indiana residents. Students are able to complete an HSE preparation or English language acquisition course on their own schedule, in the comfort of their own home. IOO meets students where they are, both physically and academically. The program uses top notch educational strategies and programs to make sure the students receive an individualized learning plan that insures student success.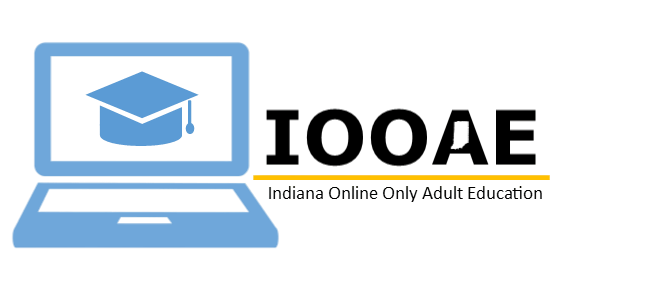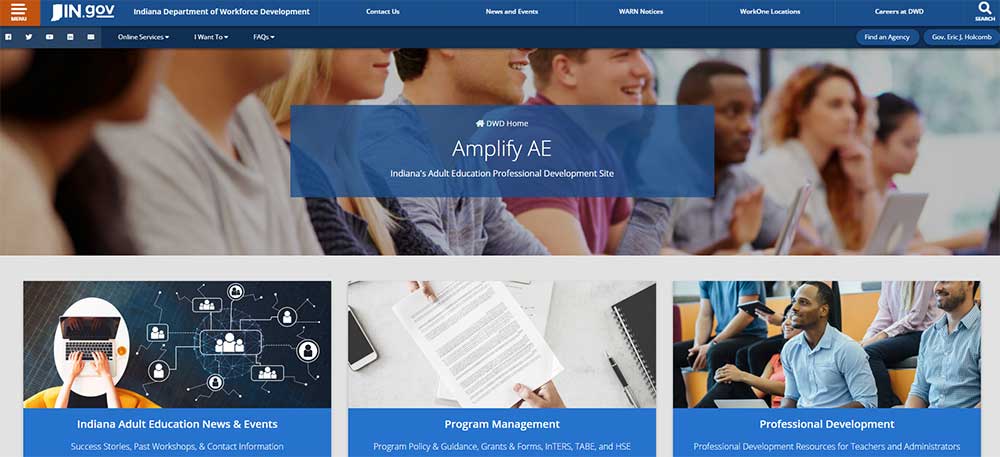 AmplifyAE - Access the image to learn more.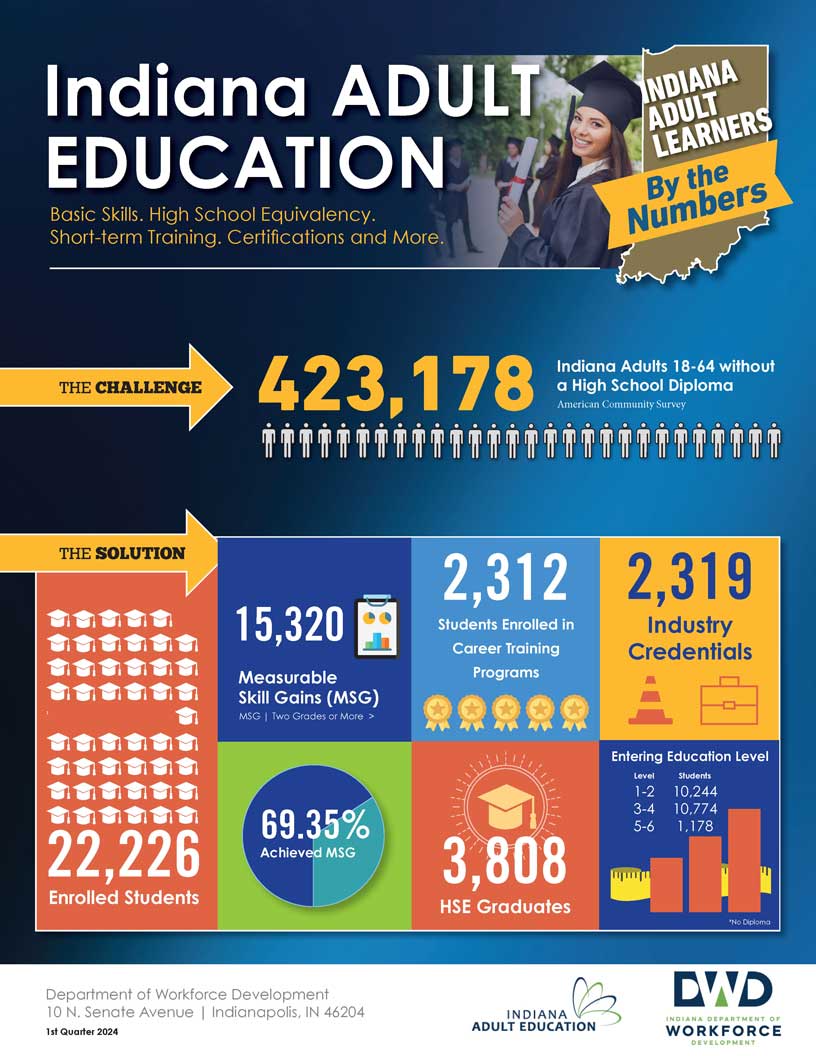 IN Adult Ed By the Numbers
Access the image to learn more.

Access the image to view in full screen
or download the PDF here.