About the Project
Abstract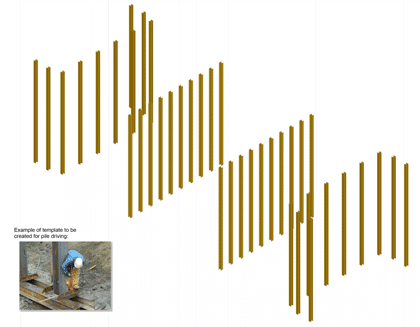 A new bridge project carrying US 52 over Mud Creek in Rush County, Indiana is slated to replace an existing three-span continuous reinforced concrete slab bridge built in 1955. The proposed three-span continuous reinforced concrete slab bridge will utilize Accelerated Bridge Construction (ABC) by using precast concrete slab panels with ultra-high-performance concrete (UHPC) to construct the superstructure. The ABC of this bridge will be completed within a significantly reduced construction timeframe, shortening the disruptions to traffic of US 52 that would be seen with a traditional construction duration, and will prove overall beneficial for the traveling public. Overall, this project will provide the opportunity to address the poor condition of the bridge quickly and efficiently, thus improving safety of the construction process.
Goals
The purpose and need of the project is to allow for continued safe vehicular crossing of US 52 over Mud Creek and to address the deteriorating condition of the existing structure. The purpose of ABC on this project is to demonstrate that Prefabricated Bridge Elements and Systems (PBES) bridge design and construction is feasible for INDOT and Indiana.
By utilizing PBES, construction duration will be reduced, resulting in fewer impacts to the public and the environment, as well as increased worker safety.
Description
This project is the bridge replacement of US 52 over Mud Creek. Project is located approximately 5.46 miles west of SR 44 in Posey Township, Rush County, Indiana. No other projects are included in this construction contract.
Proposed is a three-span slab bridge, with end bents and wall piers supported on steel H-piles.
The bridge will be replaced utilizing ABC methods – with PBES. Design plans for the bridge are being completed and will identify and detail the required prefabricated elements.
INDOT is developing the project to help establish industry practices with prefabricated elements. With that in mind, the bridge shall be constructed as it is designed. Cast-in-place alternatives will not be considered, and prestressed or post-tensioned slabs will not be allowed as a substitute structure type.
All prefabricating and/or precasting will be completed by the Contractor.
To facilitate installation of the prefabricated elements, the steel piles must be driven within a 3" tolerance of design locations. A pile-driving template will aid in this effort and will be required by the special provisions.
UHPC and self-consolidating concrete (SCC) are required for this bridge construction by the special provisions.
During construction, US 52 will be closed and detoured – with a shortened closure time period compared to traditional construction.
Work during this closure will include demolition and removal of the existing bridge, driving piles, and bridge assembly. Minor approach roadway work will be required to meet the grade of the proposed structure.
No utility relocations are required for this project.
Anticipated schedule
Advertisement – August 26, 2020 (6-week advertisement)
Letting – October 7, 2020
Helpful Links
Questions
Please submit questions to BridgeDesignOffice@indot.in.gov
All questions will be added to the Q&A document, which will become part of the publicly available letting documents.