Thanks for attending Data Day 2023!
The Indiana Management Performance Hub and Indiana Chief Data Officer Josh Martin hosted the statewide data community at the sixth annual Data Day on April 26. We welcomed over 400 attendees to the Indiana Government Center in downtown Indianapolis. The day was full of live presentations and breakout sessions for attendees, plus over 20 state agencies and organizations hosted informational booths.
Our keynote presentation came from the Indiana Dept. of Education and covered their recent release of the Indiana Graduates Prepared to Succeed (GPS) Dashboard on the DOE website. This dashboard considers a number of indicators of student success, focusing on both knowledge and skill development across all grade levels and making clear connections between a student's K-12 journey and their post-graduation outcomes. MPH also hosted Data Workshop Sessions about data management, data integration, machine learning, data visualizations and data science to help attendees stay up-to-date with the latest trends and best practices in data. If you missed out on Data Day 2023 or would like to review all breakout sessions slides, we've included those below.
Data Day celebrates MPH's collaborative and innovative approach to fostering a culture of collaboration and data-driven decision making between state agencies and key trusted partners. If you missed Data Day this year, we invite you to join us in 2024. Join our Data Day mailing list and learn more about how data continues to play an increasingly important role in state government.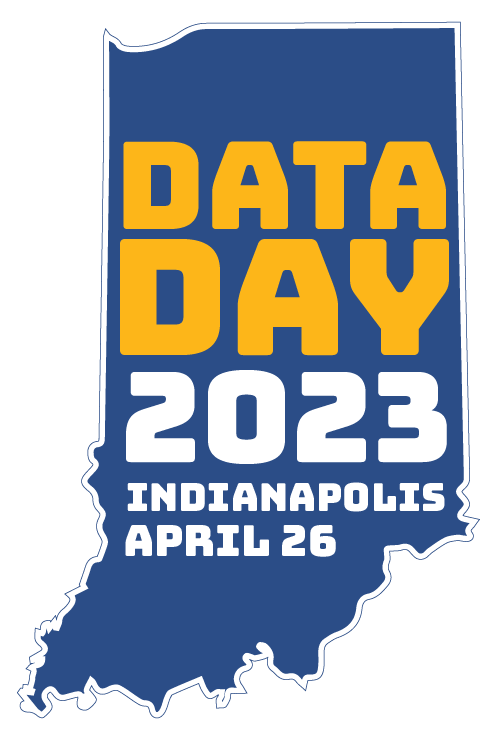 Data Day 2023: Breakout Sessions Archive
The following videos, hosted on the MPH YouTube Channel, are recordings of Data Workshop Sessions hosted by the Indiana Management Performance Hub's Data Science and Data Management teams at Data Day 2023. Also we've included the slides from our keynote presentation from the Indiana Dept. of Education.
Data Quality Concepts and Automation
Tyler Haire, Associate Data Engineer
Management Performance Hub

Data quality is one of the most valuable aspects in deriving truthful and meaningful insights from data. This presentation explains the essential attributes of data quality, why they are important, and how MPH is analyzing them to contribute to the overall improvement in data quality across the State of Indiana.
Data integration methodologies, standards and best practices
Kranthi Mallarapu, Senior Data Engineer
Management Performance Hub
Learn how good data management can help organizations make better decisions and their ability to rapidly respond to change.
Using MatchIt to Identify a Control Group
Carl Gidley, Data Scientist
Management Performance Hub

Randomized control trials use a "control group" to measure the impact of an intervention, but these experiments are not always feasible or ethical to perform. For example, measuring the earnings impact of post-secondary education using a control group would require intentionally withholding educational opportunities from some individuals. Matching algorithms provide an alternative path to identifying a "control group." The session includes brief introduction to the "why" and the "how" of using the R library MatchIt to identify "control" individuals in observational datasets.
Creating User Interfaces for Data Cleansing and Property Values Assessment Fairness
Tim Bailey, Data Scientist
Management Performance Hub

In this presentation, we'll present a Shiny User Interface to cleanse, standardize, and run descriptive / test statistics on property value appraisal and sales data for equitable assessment. This project was completed in collaboration between MPH and Department of Local Government Finance (DLGF).
Developing Data Science Tools
Brent Sergent, Data Scientist
Management Performance Hub

In this presentation, we will be looking at two use cases that led to the development of data science tools. For each of these tools that our data science team selected, we will explain the initial problem in detail, discuss the route that was taken to construct the tool, and list any challenges that were overcome when developing. The purpose is to not only encourage the production of new tools for efficacy, but also to provide a useful set of products for other agencies, and in some cases, for the rest of the state.
Keynote Presentation
Navigating with GPS: Using Indiana's Education and Workforce Data System to Drive Towards Enrollment, Employment and Enlistment
Dr. John Keller, Chief Information Officer
Indiana Department of Education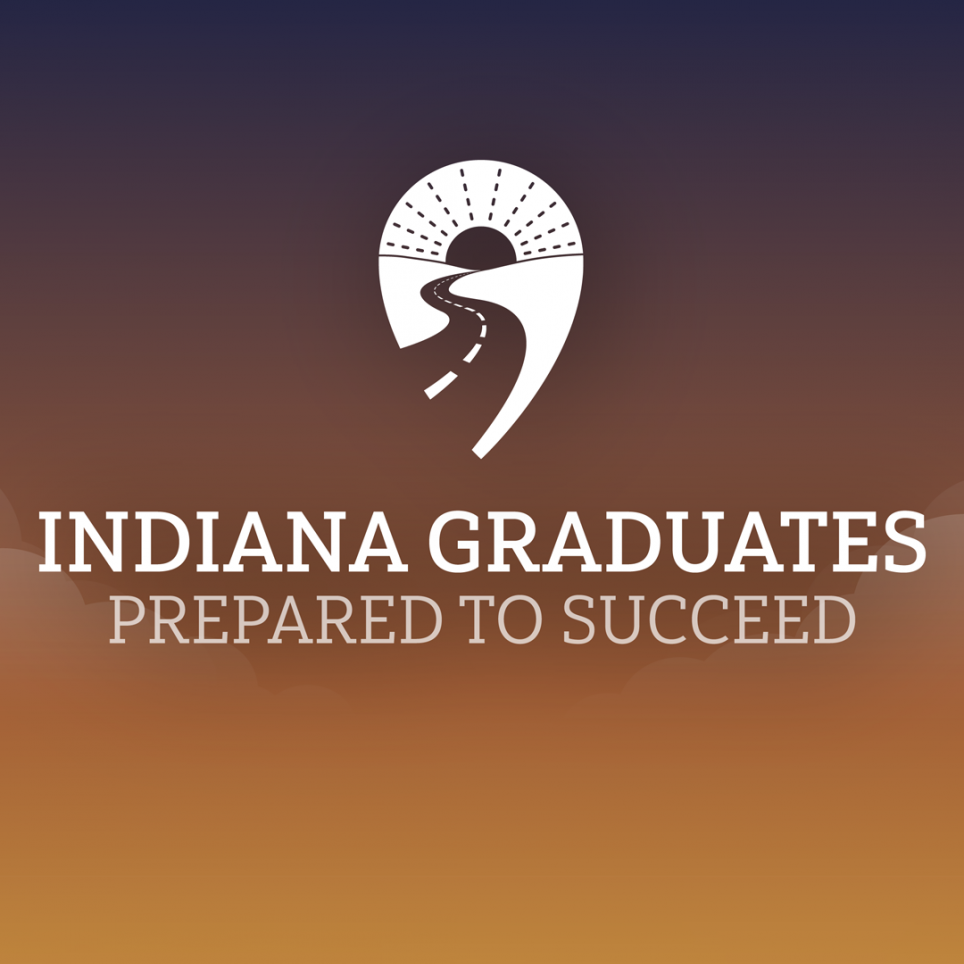 More Breakout Session Presentations
Pregnancy Promise Program Process/ Journey Map
Carey Michels, Pregnancy Promise Program Project Specialist
Indiana Family & Social Services Administration

The Indiana Pregnancy Promise Program provides enhanced case management services for pregnant and postpartum Medicaid beneficiaries with opioid use disorder. This journey map illustrates the process for identifying, contacting, enrolling, and serving individuals who are participating in the program. The presentation will describe the process in more detail, as well as discuss the key data and outcomes that have resulted since the Pregnancy Promise Program began enrolling individuals on July 1, 2021.
---
Improving Tracking and Data Visualizations for Syphilis Outbreaks Using Tableau
Jamie Black, STD Epidemiology Projects Supervisor
Indiana Department of Health (IDOH)
With the assistance from surveillance staff and epidemiological data, IDOH and VCHD quickly responded to a syphilis outbreak and offered direct services to socially vulnerable members of the community in Evansville. The team created data-focused tools that could easily be replicated for other areas that may experience disease outbreaks in the future.
---
How DCS used Tableau to create visualizations on child welfare metrics
Corajean Medina, Data and Analytics Manager
Indiana Department of Child Services
DCS went live with a public dashboard using Tableau to create interactive visuals on Child Welfare metrics (in.gov/dcs/data). This presentation would discuss briefly what DCS does, how the project came about and what challenges/roadblocks we faced, as well as what our goals were for the dashboard and what it looks like now on the public website.
---
Supporting Groundbreaking Child Welfare Reform through Internal Research
Aubrey Kearney, Assistant Deputy Director of Research and Evaluation
Brian Goodwin, Senior Research Analyst
Indiana Department of Child Services
At DCS, day to day performance can be monitored and improved through operational dashboards. Many of our goals are tied directly to those goals, like how quickly a child reunifies with their family. But how do we know what we are doing brings us closer to our other goals that might be more difficult to see? The Research and Evaluation Team assists across the agency wherever interventions are being designed and implemented, so that the agency can capitalize on learning what works best for Hoosier children and families.
---
Using the DCAM Framework to implement data management practice in an organization
Josh Martin, Indiana Chief Data Officer

Learn how a comprehensive assessment of an organization's data governance program can help state agencies and other organizations identify areas for improvement using the Data Governance Capability Assessments Model (DCAM).
---
Opening Doors for Data Collaboration
Megan Compton, MPA
Indiana Geographic Information Officer

Open data is like an open door; it can lead to incredible possibilities and opportunities. However, the phrase "open data" may not be widely understood or follow a set standard, much like a door can be open very little or almost completely. Does it depend on the data, and is it more complicated than that? As data stewards, we are responsible for making data findable, accessible, interoperable, and reusable (FAIR), and doing so is critical to the optimal performance of all sectors, not just government. This session will discuss how Indiana teams are making FAIR data a reality and using collaborations to support open data delivery.
---
The Data Dashboard Development Process in Action
Rose Johnson, Project Consultant
Transform Consultant Group/Community Foundation of Greater Fort Wayne

This presentation will share a process for developing custom data dashboards and will explore how the Community Foundation of Greater Fort Wayne, in partnership with Transform Consulting Group, applied this process to build a community dashboard, integrating state, national, and local data from the Management Performance Hub and other sources.
---
How does a State measure its inclusive culture?
Josie Fasoldt, Chief Data and Strategy Officer
Anthony Phillips II, Deputy Chief & Executive Director of External Equity
Joseph Pinnell, Deputy Chief & Executive Director of Workforce Engagement
Office of the Chief Equity, Inclusion and Opportunity Officer
Join the Governor's Chief Equity, Inclusion, and Opportunity Office to hear how their team uses data to determine where Hoosier citizens and State employees need additional support.
---
Long-term water quality trends in Indiana
Jessica Weir, Technical Environmental Specialist
Indiana Dept. of Environmental Management (IDEM)

Water quality records from the fixed station monitoring program at IDEM provide a consistent analysis of long-term water-quality trends at 57 sites across Indiana. Trends were observed in 12 measures of nutrient, metal, and ion concentrations for the 10-year period 2011 to 2020 and provide new insights into the status of water quality in Indiana. Noteworthy changes include the widespread decreases in sulfate concentrations and significant declines in nitrate concentrations along the West and East Fork White River basins. We saw widespread increases in dissolved solids and suspended solids concentrations in the rivers and streams of Indiana. Organic nitrogen and zinc concentrations both followed a similar pattern with increases in the northern half of the state and decreases in the southern half of the state. A Story Map and interactive map was designed so that the general public can learn about the condition of their local waters based on state data.
---
Emerging Providers: Day Care Deserts and Progress Tracking
Tikila Welch, Director of Child Care Licensing, OECOSLV
Indiana Family & Social Services Administration

Regan Whitesell, Data Scientist
Indiana Family & Social Services Administration
Clair Knable - Senior Business Intelligence Consultant
Resultant
A presentation examining geographical areas without child care providers and trends in emerging and active providers.
Slides coming soon.
Data Day 2023 participating agencies
Indiana Family and Social Services Administration
Division of Mental Health & Addiction (FSSA)
Indiana Pregnancy Promise Program (FSSA)
Indiana Archives and Records Administration
Indiana Department of Child Services
Indiana Criminal Justice Institute
Indiana Department of Health
Indiana Geographic Information Office
Indiana Department of Veterans Affairs
Salesforce + Tableau
Governor's Office - Office of the Chief Equity, Inclusion, and Opportunity Office
Indiana Department of Workforce Development
Indiana Commission for Higher Education
Indiana Department of Education
Indiana Department of Homeland Section, EMS & Fire Data
Indiana Bureau of Motor Vehicles
Center for Research on Inclusion and Social Policy
The Luddy School of Informatics at IUPUI
Community Foundation of Greater Ft. Wayne
Thanks from MPH