Board Members
Health Department meetings are held in the Multi-Purpose Room in the Wayne County Public Health Building, located at 100 South Fifth Street, Richmond, Indiana. These meetings are open to the public.
Wayne County Health Board Members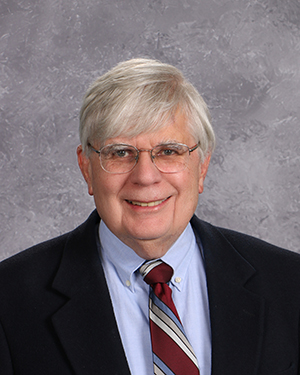 Dr. Paul Rider, M.D.
Dr. Paul Rider is a board-certified pediatrician who was born in Anderson, Indiana and raised in Huntington, Indiana. He received his bachelor's degree from Hanover College and MD from Indiana University School of Medicine. Paul completed his pediatric training at James Whitcomb Riley Hospital for Children joined the medical staff of Reid Hospital and started practicing pediatrics at the Pediatric Center of Richmond in 1974. While at Reid at various times he served as Chief of Pediatrics, medical staff officer and then Chief of the medical staff, member of the Reid Hospital Board and later Board officer and most recently as Director of Medical Education. Dr. Rider retired from Reid in October 2021. He has served on various community committees including the Wayne County Child Protection Team and currently serves as Coordinator. Dr. Rider was appointed to the Wayne County Board of Health in 1991 and is currently President of the Board. Dr. Rider is married to Shanron Rider, and they have two grown children, Steven, and Ashley, and four grandsons. Dr. Rider and Shanron are members of Central United Methodist Church.
Jeff Butler, M.A.
Jeff Butler retired in March of 2014 with 42 years of service to the State of Indiana. Jeff's roles included over 20 years of direct clinical services to all population groups. He served as the Clinical Director for 8 years, and from 2000 to 2014 served as the Superintendent of the Richmond State Hospital. Jeff graduated from Indiana State University in 1972 and received his M.A in Health Science from Ball State University in 1986. Jeff has served on the Wayne County Health Board since 2014.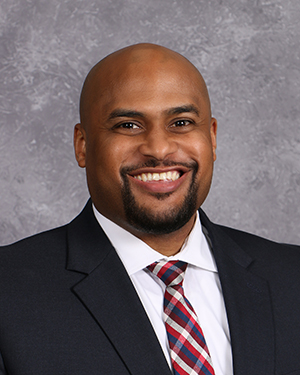 Dr. Curtis Wright, M.S.
Dr. Curtis Wright was the director of facilities and security at M.S.D. of Pike Township in Indianapolis and has been involved in school administration for 10 years. Dr. Wright is the Superintendent of Richmond Community Schools. Wright graduated from Richmond High School in 1997 and then earned an undergraduate degree from Earlham College, a master's degree in educational leadership from Indiana University, and later a doctorate degree in educational leadership from Oakland City University.
Dr. Jon M. Igelman, M.D.
Dr. Jon M. Igelman graduated from Richmond High School, Indiana University, and IU School of Medicine. He completed his internship at Fitzsimons Army Medical Center and a 3-year Dermatology residency at the University of Cincinnati College of Medicine. He served 20 years in United States Air Force in a variety of locations as a Flight Surgeon and Dermatologist, practiced Dermatology for 16 years with Northern California Kaiser-Permanente. He retired in 1994 and returned to Richmond where he volunteered at a variety of organizations, including Richmond Symphony Orchestra, Wayne County Boys and Girls Club, Every Child Can Read, Preserve Richmond, Earlham Cemetery Inc, Wayne County Clinic, Reid Hospital Authority, Richmond Community Schools Mentoring Program has served on the Wayne County Health Board for approximately 20 years. Jon has been married to Suzette Igelman for 65 years, with sons Jeffery Igelman, Dr. David Igelman and grandsons Dr. Sean Igelman and Dr. Austin Igelman.
Sabrina Pennington
Sabrina Pennington a board member since 2019, currently serves as the Vice Chancellor for Enrollment/Student Success at the Richmond campus. She previously served as Director of the Student Support Services program at Indiana University East. She holds a Master's degree in Adult Education. At Ivy Tech and at IU East, Ms. Pennington has been a leader in supporting student success-particularly among minority student populations.
Robert Coddington
Bob Coddington was born and raised on the west side of Richmond, Indiana. He graduated from Ball State University with a master's degree in Speech Pathology. He spent 25 years in the rehab health care field all over the United States. Bob returned home in 1997 and spent 15 years working as the Business Manager for Centerville and Richmond Community School. Bob continues to consult, teach, and train others to prepare their school budget. Bob spent a brief time as Wayne County Auditor and was appointed to the Wayne County Health Board in 2019. Bob and his wife Connie, enjoy traveling to Florida and Texas to visit their family, which includes four grandchildren.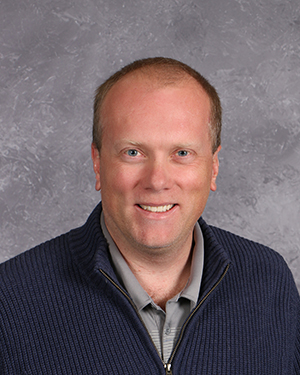 Pete Zaleski, RPH
Pete Zaleski is from Richmond, Indiana. He is a graduate of Butler University.