Health Outreach, Promotion, & Education (HOPE)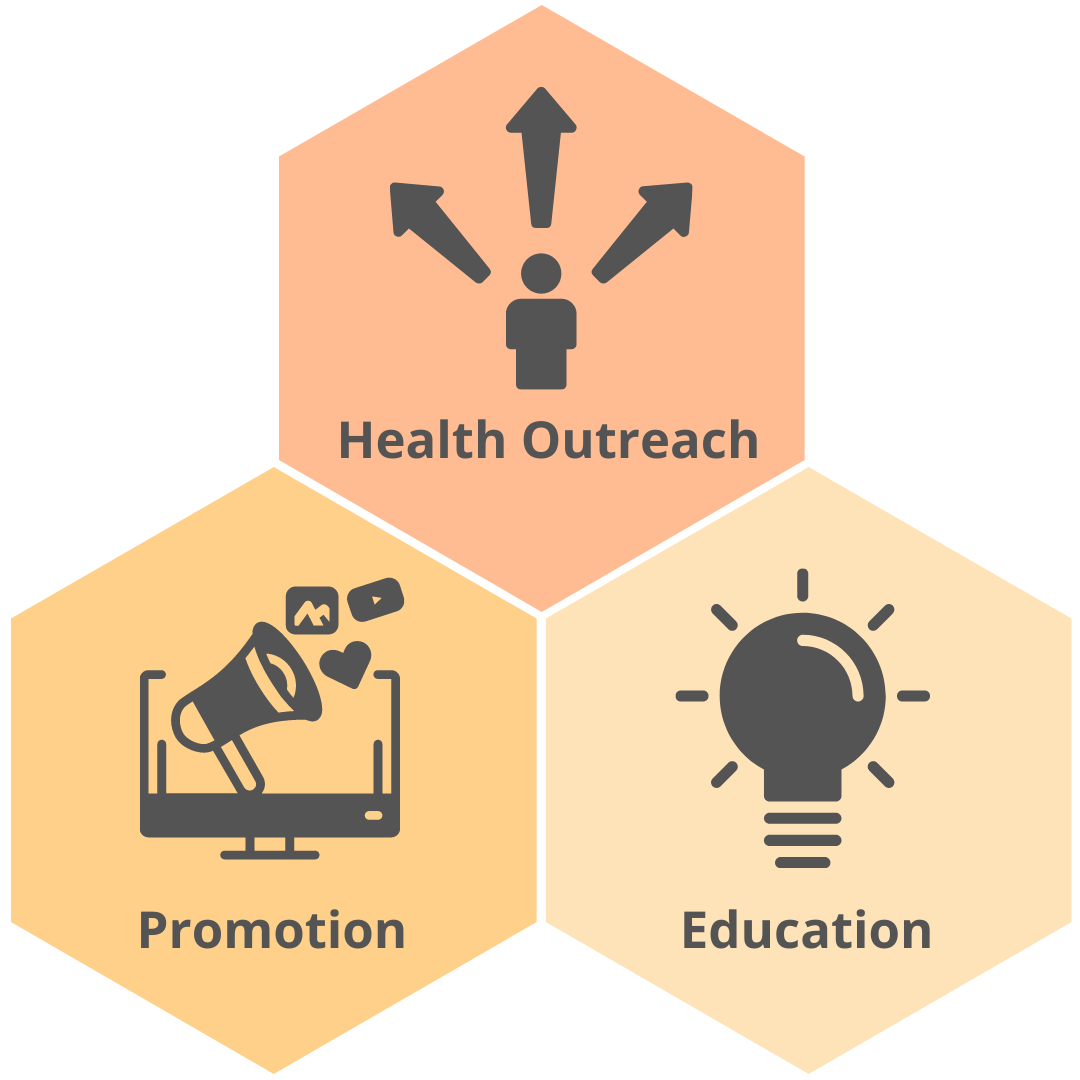 The Health Outreach, Promotion, and education (HOPE) Unit's mission is to prevent injury, disease, and illness through primary prevention activities such as education, advocacy, and health communication. Through collaboration with other unit's at the SJC Department of Health, community partners, local businesses, and community organizations, HOPE's work is critical to overall health and wellbeing in the community.
Upcoming Meetings:
2023 Meeting dates for Maternal Infant Health Initiatives.
Fetal Infant Mortality Review (FIMR) Case Review Team:
Friday, January 20, 2023
12:00pm to 12:20pm Open to Public
12:20pm to 1:30pm Closed Executive Session for Case Review
Executive Session of FIMR Case Review will take place 12:00p – 1:30pm at the Center for Hospice Care 501 Comfort Pl, Mishawaka, IN 46545 and/or Zoom.
2/17, 3/17, 5/19, 7/21, 9/15, 11/17
Community Action Team Workgroups
Time and locations of these meetings are subject to change from month to month based on the availability of workgroup members. Most meetings are via Zoom. Workgroup members are maternal child health professionals and community members with experience in the variety of projects in progress. For more information, contact Sally Dixon, RN at sdixon@sjcindiana.com or 574-250-8680
Birth Equity & Justice SJC, Legislation & Policy Work Group: Focused on local, state, and federal policies that will improve maternal-fetal-infant outcomes for our community. Includes preparing information for lawmakers pertinent to legislation under consideration.
2nd Wednesday of each month from 9a-10a.
1/11, 2/8, 3/8, 4/12, 5/10, 6/14, 7/12, 8/9, 9/13, 10/11, 11/8, 12/13.
Maternal, Infant, & Preconception Health Workgroup: Currently focused on improving access to maternal mental health care in our community.
2nd Tuesday of each month from 10a – 11a.
1/10, 2/7, 3/7, 4/11, 5/9, 6/13, 7/11, 8/8, 9/12, 10/10, 11/14, 12/12
Birth Equity & Justice, SJC Community Engagement Work Group Currently focused on holding "Sharing Pregnancy and Birth Story Cafes" to learn about mothers' experiences during pregnancy and the first year of their baby's life.
Meets the 3rd Thursday of each month from 10:30a to 11:30am
1/19, 2/16, 3/16, 4/20, 5/18, 6/15, 7/20, 8/17, 9/21, 10/19, 11/16, 12/15
Maternal Infant Health Initiatives Community Action Update: Quarterly update on all Maternal Infant Health Initiative community action and infant and pregnancy loss data.
January update:
Thursday, January 26, 2023 at 10:30am. Location to be announced.
Remaining 2023 dates to be announced.
Locations to be announced.
Links:
Suicide Prevention
Mental Health

Substance Abuse

The St. Joseph County Department of Health serves as the County's Naloxone distributor. Community organizations, business, law enforcement, and community members can contact the HOPE Unit and receive FREE training and FREE doses of Naloxone, the key life-saving medication for opioid overdose reversal.
Contact Us
Robin Vida, MPH, CHES, Director of HOPE (Health Outreach, Promotion, & Education)
Email
Phone: (574) 235-9750, Extension 7956
Kristen Sachman, CHES, Health Promotion Specialist
Email
Phone: (574) 235-9750, Extension 7962