Indiana Vision Expo
September 11th 2021
10am-2pm
Please join us as we celebrate the Indiana Vision Expo on Saturday, September 11th from 10 a.m. – 2 p.m. at the Indiana State Library. Vision Expo provides an opportunity for people with vision loss, their friends, families, and service providers to learn about the resources available that help promote independent living. It is also a great opportunity to meet the Talking Book staff as well as fellow Talking Book patrons.
Dee Dodd and Danny Wayne Beemer will be presenting the LuxIQ, an assessment tool used to evaluate and measure lighting needs for low vision individuals. While bright light is known to be important for functional vision, it is challenging to measure and prescribe. With the LuxIQ, one can quickly quantify one's individual preferences for near vision performance over a broad range of light levels, color temperatures, and colors. A web-based application is then used to inform the practitioner what specific lamps and light bulbs will be useful to facilitate meeting visual needs.
Michelle Schaffer of Bosma Enterprises will be making a presentation about the "New Normal."
Parking will be available for $10 in the Senate Avenue Parking Garage. The entrance is off of New York Street between West Street and Senate Avenue.
PLEASE NOTE: Ohio Street between West Street and Senate Avenue will the closed the day of the Expo.
2021 Vendors
accessABILITY
Adaptive Enterprises LLC
Bosma Enterprises
Easterseals Crossroads
Eye Can See
Family and Social Services Administration-Blind and Visually Impaired Services
Justine Horlander
Independence Science
Indiana Chapter of the National Federation of the Blind
Indiana Chapter of the American Council of the Blind
Indiana Parents of Blind Children
Indianapolis Public Library
MDWise
NFB-NEWSLINE
QR Speak: Cards That Talk
Simplified Insurance Solutions, LLC
Sleek- Crocheting
Southport Lions Club
Vision Aid Systems, Inc./Low Vision Store
Visual Impairment Services Team / VA
Visually Impaired Preschool Services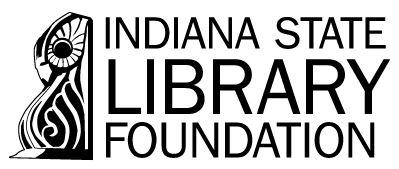 TB LW 9-10-2021