Indiana Vision Expo
September 14th 2019
Click here to see the 2019 Indiana Vision Expo Program
10am-2pm
Please join us as we celebrate the Indiana Vision Expo on Saturday, September 14th from 10 a.m. – 2 p.m. at the Indiana State Library. Vision Expo provides an opportunity for people with vision loss, their friends, families, and service providers to learn about the resources available that help promote independent living. It is also a great opportunity to meet the Talking Book staff as well as fellow Talking Book patrons.
Our program will include presentations by Bosma Enterprises and Easterseals Crossroads at 10:30 and 11:45. Paige Delcaza, Kurt Deichman, and Marsha Egan from Bosma will be talking about their Vision Rehab 101 class. Belva Smith from Easterseals will present information on the services provided by Easterseals Assistive Technology, helpful apps for mobile devices, and accessibility features of Windows 10.
Parking will be available for $10 in the Senate Avenue Parking Garage. The entrance is off of New York Street between West Street and Senate Avenue.
2019 Vendors
accessABILITY
Adaptive Enterprises LLC
Audio Reading Service of the Allen County Public Library
Bill Sparks' Old Time Radio
Blinded Veterans Association
Bosma Enterprises
Easterseals Crossroads
Eye Can See
Family and Social Services Administration-Blind and Visually Impaired Services
Justine Horlander
Independence Science
Indiana Chapter of the American Council of the Blind
Indiana Chapter of the National Federation of the Blind
Indiana Parents of Blind Children
Indianapolis Public Library
IRIS WFYI
Lab Computers, Inc.
Leader Dogs for the Blind
Low Vision Centers of Indiana
Marion County Election Board
MDWise
NFB-NEWSLINE
QR Speak
Simplified Insurance Solutions, LLC
Sleek- Crocheting
Visual Impairment Services Team / VA
Your Personal Safety Company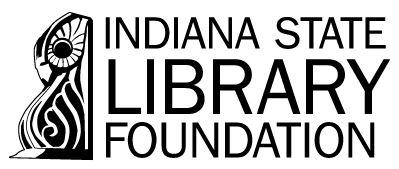 TB MA 1-9-2020