Letters About Literature

Introduction

Letters About Literature is an Indiana reading and writing contest for students in grades 4-12. Students are asked to read a book, poem, essay, or speech and write to the author (living or deceased) about how the work affected how they see themselves or how they see the world. State winners are announced each spring. Indiana's winners receive cash prizes and are published in an annual anthology. If you are in grades 4-12 and live in Indiana, you are eligible to enter the Indiana Letters About Literature reading and writing contest.
The Indiana Letters About Literature contest is a program of the Indiana Center for the Book, an affiliate of the Library of Congress. The contest is supported by the James and Madeleine McMullen Family Foundation and the Indiana State Library Foundation. To support the Indiana Letters About Literature program, donate here.
Contest Information
The Indiana Letters About Literature contest has been completed for the 2022-2023 school year and is now closed. Check back in August 2023 for information on the next cycle.
2023 Letters About Literature Awards Ceremony
The 2023 Indiana Letters About Literature Awards Ceremony was held virtually.
Our special guest speaker was: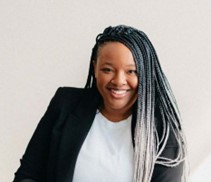 LEAH JOHNSON
Leah Johnson was born and raised in central Indiana. Her bestselling debut YA novel, You Should See Me in a Crown was the inaugural Reese's Book Club YA pick, a Stonewall Honor Book, a Junior Library Guild Selection, an ALA Rainbow List Top Ten selection, and was named one of Cosmopolitan's 15 Best Young Adult Books of 2020. In 2021, USA Today listed Leah as one of 50 Must-Read Black YA Writers, and TIME named You Should See Me in a Crown one of the 100 Best Young Adult Books of All Time. Leah is a Lambda Literary Emerging Writers Fellow whose work has been published or is forthcoming in BuzzFeed, Cosmopolitan, Teen Vogue, and Harper's Bazaar among others. When she's not writing or ranting about pop culture and politics on Twitter, Leah is a professor of creative writing and composition.
2023 In-Person Writing Workshops
Click here for information about the In-Person Writing Workshops at the Indiana State Library.
About the Program
There are three competition levels:
Level I: Grades 4-6
Level II: Grades 7 & 8
Level III: Grades 9-12
Prizes are awarded to the following winners in each level:
All winners are published in our Annual Indiana Letters About Literature Anthology
First Place: $100.00 + Publication
Second Place: $50.00 + Publication
Third Place: $30.00 + Publication
Honorable Mentions: $20.00 + Publication
Finalists: Publication
All winners are announced by late March and receive an invitation to the Indiana Letters About Literature Awards Ceremony.
LAL supports educational standards established for reading and language arts as recommended by the International Literacy Association and the National Council for the Teaching of English.
History of the Program
In the past, the Letters About Literature program was sponsored by the Library of Congress. The Library of Congress concluded its 27th and final year of the contest with the 2018-2019 program. However, the Library of Congress gave permission to all state Centers for the Book to continue the program on their own if they so desired. Indiana is proud to be able to keep offering this contest for Indiana students. While there will be no national winners, our winners will continue to be honored with cash prizes, publication in our annual anthology and an annual event. Information about past winners is available by visiting Read.gov/letters. Indiana is particularly proud of our two students who took national awards in the Library of Congress program. Yael Epstein won the National Award for Level II in 2019, the last year of the Library of Congress's involvement in the program, and Paw Soe won an National Honorable Mention for Level III in 2012.
IYRC SW 5-11-2023