Main Content
Featured Content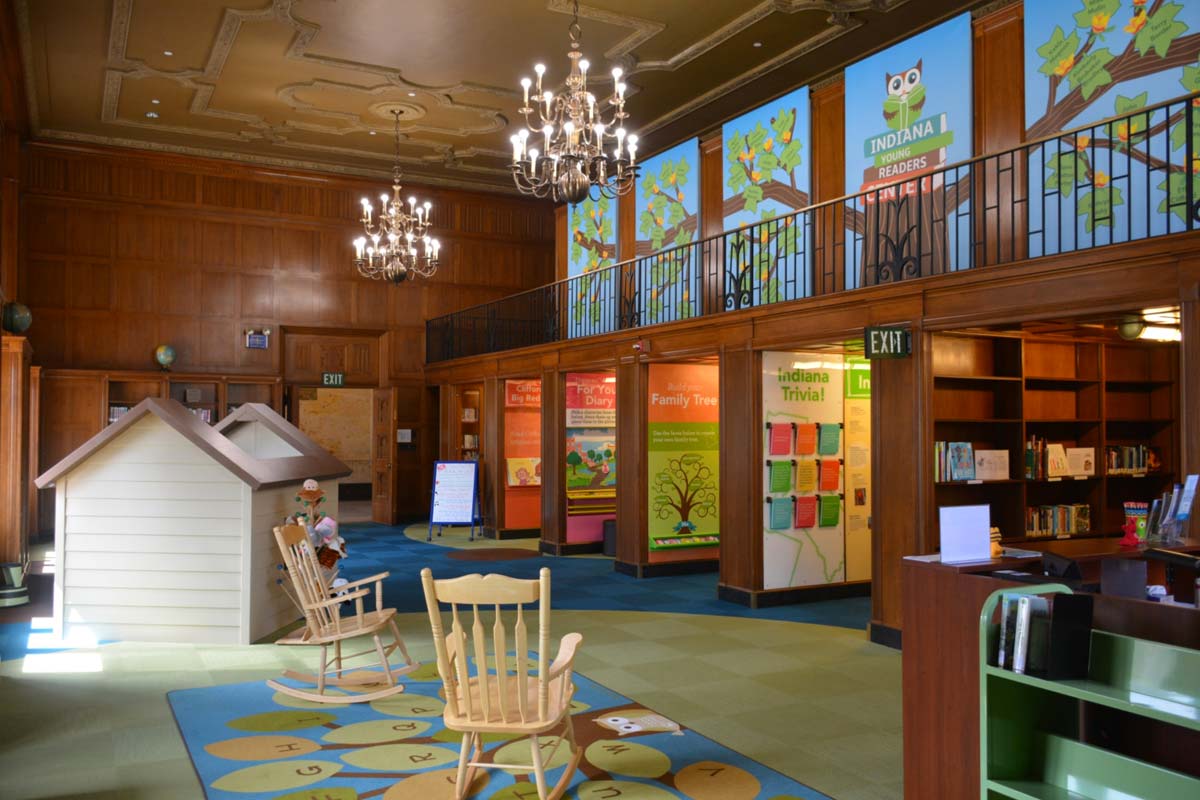 Indiana Young Readers Center
The Indiana Young Readers Center Collection includes books by Indiana authors and illustrators for children and young adults. Indiana authors and illustrators are defined as having been born in Indiana, having lived in Indiana for a significant period of time, or currently living in Indiana.
The Indiana Young Readers Center opened in October 2016. It is a place for kids to learn more about Indiana and explore the literary works of Indiana authors and illustrators.
Schedule a free tour of the Indiana Young Readers Center and State Library for your class or group by phone or email using the contact information below.
INvestigate + Explore Summer Programs
Join us this summer for exciting programs combining Indiana investigations and explorations of cool themes like art, culture, and history. Programs are open to children who have completed 3rd grade up through middle school and do require advanced registration. Programs are as follows:
Contact Information
317-232-3719 Indiana Young Readers Center Desk
317-232-3700 Suzanne Walker, IYRC Librarian
317-232-1401 Caitlyn Stypa, IYRC Program Coordinator
Hours: The Indiana Young Readers Center is open Monday—Friday, 8:00 a.m. - 4:30 p.m., Thursday, 8:00 a.m. - 7:00 p.m., See this page for Saturday hours, closed on Sundays.
IN SW 5-30-2018