Article
Section
Best Books of Indiana - 2011 Fiction Finalists
The Scorpion Trail by Larry D. Sweazy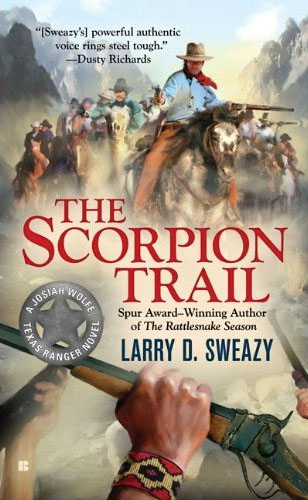 For the second-consecutive year, Larry D. Sweazy delighted Best Books of Indiana judges with his latest addition to the Josiah Wolfe series. The Scorpion Trail, while a traditional and gritty western novel, sets itself apart in the genre due to Sweazy's deft storytelling and historical accuracy. It was a joy to watch the further development Josiah Wolfe's character throughout his new adventures in The Scorpion Trail, which truly compliments Sweazy's previous novel The Rattlesnake Season. While The Scorpion Trail stands very well on its own, reading the books in tandem is recommended for a truly great western experience. Sweazy's The Rattlesnake Season was only the second western novel ever selected as a finalist for the Best Books of Indiana competition. The Scorpion Trail now becomes the first western to win the competition. Both recognitions are testament to supreme quality of Sweazy's Josiah Wolfe series, which are not simply great westerns, but great novels of fiction.
The Boy from the O by Sandy Kendall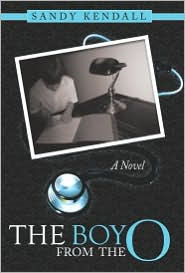 The Boy from the O by Sandy Kendall is a heartfelt, and often heart-wrenching, coming-to-age story that follows Kristopher Millar from his formative years in a British orphanage through his college years and to adulthood. During this time Kris learns life lessons in disappointment, suffering, responsibility, loyalty, friendship and love. Kendall skillfully develops not only the main characters, but also Kris' brief acquaintances that frequently appear throughout the story. The Boy from the O is an engaging read that offers poignant views of the struggles and joys of relationships and raising a family.
Bedlam at the Brickyard by Brenda R. Stuart and Wanda Lou Willis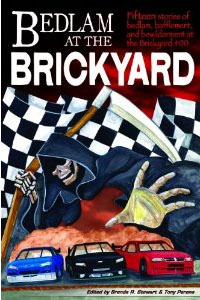 Bedlam at the Brickyard is a mischievous and suspenseful series of short mysteries plotted within the hallowed grounds of the Indianapolis Motor Speedway. A heart-pounding read for die-hard race fans and mystery fans alike, Bedlam lets you view the Brickyard in a way like never before. Editors Brenda Stewart and Wanda Lou Stewart did a fantastic job of compiling this collection of fifteen engaging stories that are all quite unique, while set during a very specific time and place. Bedlam at the Brickyard was an easy choice as a 2011 Best Books of Indiana finalist due to its distinctively-Hoosier theme and the unfailing excellence in storytelling from mystery to mystery.