Article
Section
About IDOA
The Indiana Department of Administration (IDOA) is an agency that provides support services to other state agencies, assuring the smooth function of state government.
IDOA is committed to serving both its agency and external customers, reducing the cost of government and providing exceptional customer service. From its many divisions, the employees of the Department of Administration perform their daily tasks according to the following:
To track our progress go to www.Results.IN.gov and look for us under: Administration, Indiana Department of.
Contact Information
Indiana Department of Administration
Indiana Government Center South
402 W. Washington St., Room W-478
Indianapolis, IN 46204
Phone: (317) 232-3150
Fax: (317) 232-3153
Subscribe for IDOA News & Events
IDOA Leadership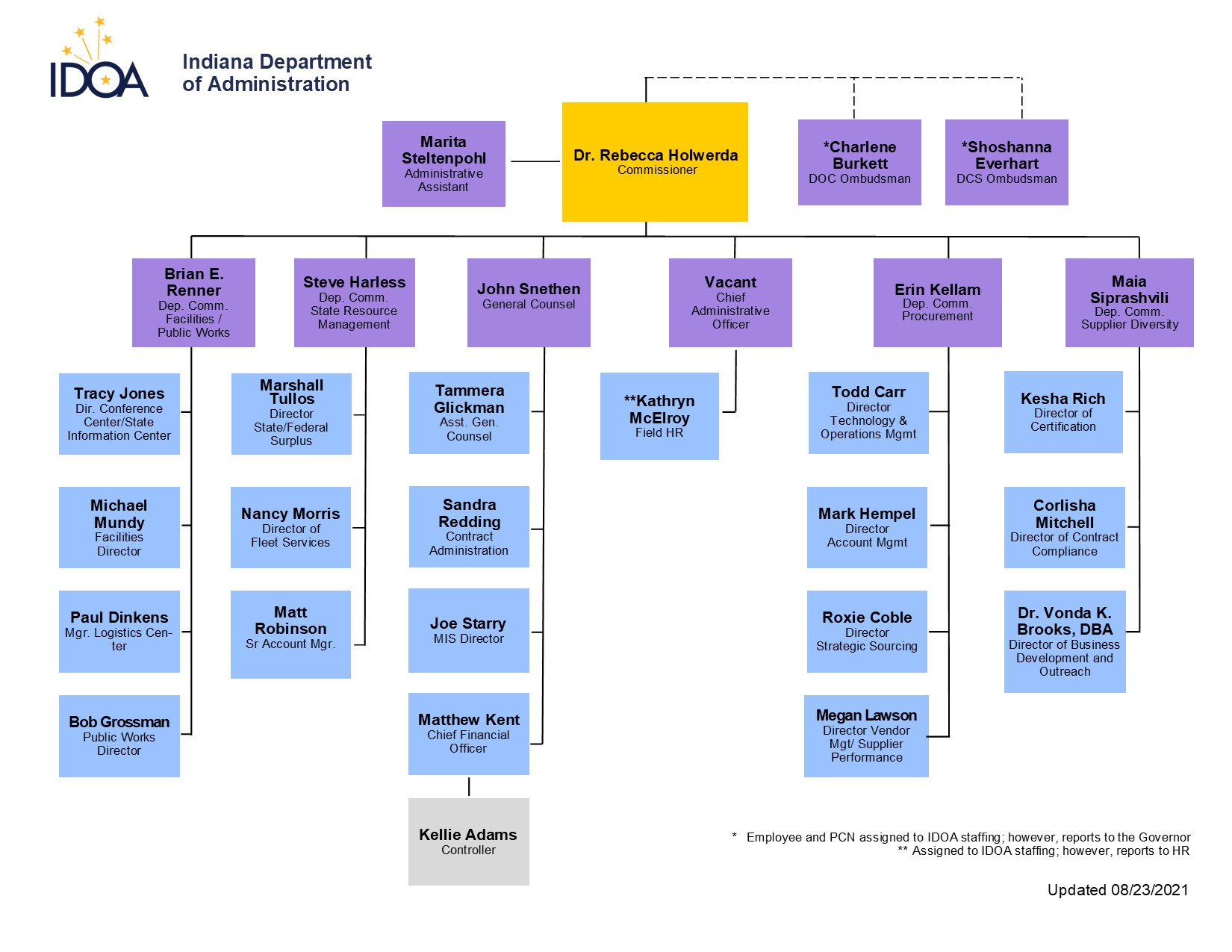 IDOA Organization Chart | (.pdf)
IDOA Administrative Law Judges