Other Data Sources
WONDER is an easy-to-use, menu-driven system that makes the information resources of the Centers for Disease Control and Prevention (CDC) available to public health professionals and the public at large. It provides access to a wide array of public health information.
CDC's WISQARS is an interactive, online database that provides fatal and nonfatal injury, violent death, and cost of injury data. Researchers, the media, public health professionals, and the public can use WISQARS data to learn more about the public health and economic burden associated with unintentional and violence-related injury in the United States.v
CDC Drug Overdose Surveillance and Epidemiology (DOSE) Dashboard: Nonfatal Overdose Data
The nonfatal drug overdose data on this dashboard come from CDC's Drug Overdose Surveillance and Epidemiology (DOSE) system, which captures electronic health record information in syndromic surveillance systems. This dashboard represents the most up-to-date data that the CDC's DOSE system has available and is updated shortly after new data are made available each month. Currently, 47 states and the District of Columbia share data with DOSE, and states that do not share these data are labeled "data not available" or "unfunded state."
SUDORS Dashboard: Fatal Overdose Data
The drug overdose death data presented on this dashboard comes from the CDC's State Unintentional Drug Overdose Reporting System (SUDORS). SUDORS provides comprehensive data on unintentional and undetermined intent drug overdose deaths collected from death certificates and medical examiner/coroner reports (including scene findings, autopsy reports, and full postmortem toxicology findings). Data presented include annual counts, percentages, and rates of drug overdose deaths per 100,000 persons.
National Center for Health Statistics (NCHS) Data Visualization Gallery
The Visualization Gallery provides Mortality, Natality and Provisional Data dashboards on a variety of topics, including drug overdoses.
NCHS National Vital Statistics System
The Vital Statistics System provides the most complete data on births and deaths in the United States.
Youth Risk Behavior Surveillance System (YRBSS)
The Youth Risk Behavior Surveillance System (YRBSS) monitors six categories of health-related behaviors that contribute to the leading causes of death and disability among youth and adults, including— Behaviors that contribute to unintentional injuries and violence; Sexual behaviors related to unintended pregnancy and sexually transmitted diseases, including HIV infection; Alcohol and other drug use; Tobacco use; Unhealthy dietary behaviors; Inadequate physical activity. YRBSS also measures the prevalence of obesity and asthma and other health-related behaviors plus sexual identity and sex of sexual contacts.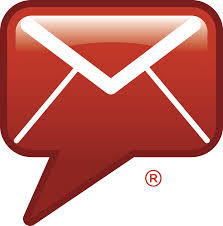 Click to subscribe

Contact Information:
Allison Lake
Drug Overdose Prevention Epidemiologist, Division of Trauma and Injury Prevention
ALake@health.in.gov
---
Page last updated 6/29/2022.