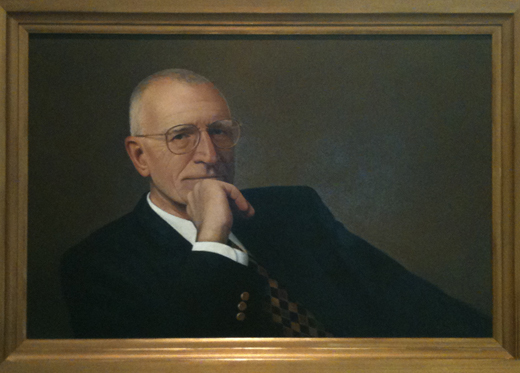 Cook founded Cook Incorporated in 1963 with his wife Gayle joining him as its only employees. Under Cook's leadership, the company became a worldwide conglomerate and a leader in medical supply innovation and development. Currently, Cook Group Incorporated is comprised of 66 companies and has manufacturing plants in the United States, Australia, Denmark, and Ireland.
Bill Cook had a legendary commitment to community development and philanthropic activity. He was instrumental in the restoration and re-use of many historic buildings in Southern Indiana. He founded the Monroe County YMCA, which is now the largest YMCA in Indiana. Cook companies have provided significant financial support to universities, hospitals, and physicians throughout the country to aid the advancement of education and medical research.
Cook was born in 1931 and grew up in Canton, Illinois. Attending high school in Canton, he lettered in varsity football, basketball, and track. He earned a Bachelor of Science degree from Northwestern University in 1953 where he majored in biology. After spending two years as an Army medic, Cook began his business career in 1955 with Martin Aircraft and three years later founded his first business, MPL Incorporated, in Chicago. He moved to Bloomington in 1963 to found Cook Incorporated.