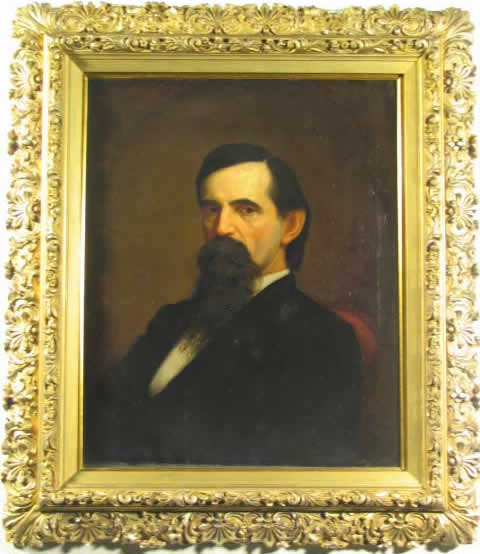 Lew Wallace: The son of Indiana's 6th governor, Lew Wallace led one of the most interesting, and full lives of any Hoosier ever. Born in Brookville in 1827, Wallace was a soldier at age 19 and a lawyer at age 23.
He was elected to the state senate at 29, and on the outbreak of the civil war was named Adjutant General of Indiana at age 34. As a major general at age 35 he commanded the Third Division of the Army of the Tennessee under Ulysses S. Grant at the battles of Fort Donelson and Shiloh. Two years later, he commanded the 8th Army Corps at the Battle of Monacacy, defending Washington DC against attack by Confederate General Jubal Early. After the war he sat on the military court that tried those accused of the assassination plot against President Lincoln. Later that same year he chaired the military court that tried Henry Wirz, commandant of Andersonville Prison.
He served as Governor of the New Mexico Territory where he was directly involved with the saga of Billy the Kid, followed by his appointment as the U.S. Ambassador to the Ottoman Empire. With the election of a new president in 1884, Wallace was obliged to resign as ambassador, but Sultan Abdul Hamid II so valued his ability that he was offered positions in the Turkish government. He declined, returning to Crawfordsville.
Oh, and he wrote some too. In 1880 his second novel, Ben Hur, became a best seller. In fact, it became the best-selling novel of the 19th century. It has been translated into at least 20 different languages, and in 125 years has never been out of print. About a month shy of his 78th birthday, Wallace died in Crawfordsville. His marble statue is one Indiana's two statues in Statuary Hall in the United States Capitol. http://www.ben-hur.com/