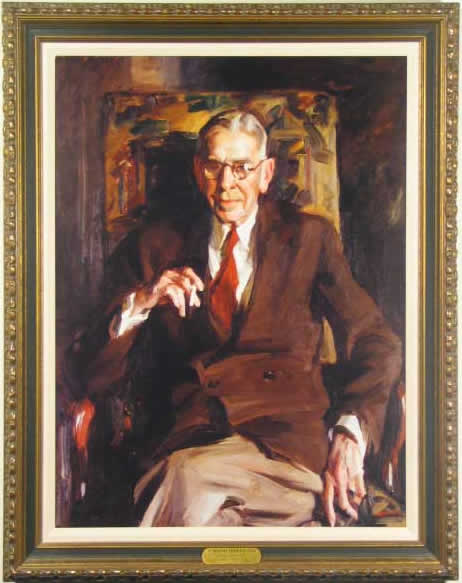 Booth Tarkington: Indiana's greatest man of letters, Tarkington was one of the most productive and successful authors in the history of American writing. He had a middle-class upbringing in Indianapolis. He attended Purdue University and then Princeton University (class of 1893), after which he returned home to make a living from drawing and writing.
For 5 years he struggled painfully with little success, but finally, in 1899, Tarkington's manuscript The Gentleman from Indiana was accepted for publication. It became his first bestseller of many. He published 46 books selling more than 5 million copies in a pre-paperback era. He wrote 20 plays, most of which were Broadway hits. The Two Vanrevels and Mary's Neck appeared on the annual best-seller lists nine times.
The 1921 Publishers Weekly poll of booksellers rated him the most significant contemporary American author. In 1922, the Literary Digest pronounced him America's greatest living writer. Additionally, his work was critically acclaimed. He won the Pulitzer Prize for fiction twice, in 1918 for The Magnificent Ambersons and in 1921 for Alice Adams. (The only other authors so honored are William Faulkner and John Updyke.) His short story, "Cider of Normandy," won the 1931 O. Henry Memorial Award. And after the publication of Presenting Lily Mars in 1933 the National Institute of Arts and Letters awarded him their Gold Medal for fiction.