Note: This message is displayed if (1) your browser is not standards-compliant or (2) you have you disabled CSS. Read our Policies for more information.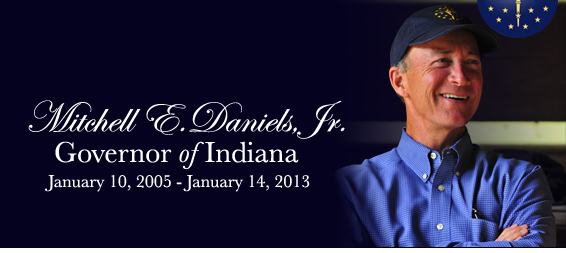 Latest News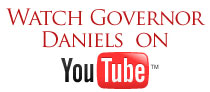 Former Governor Daniels' YouTube Channel is an easy way to keep up with recent news from the governor's office. Click here to watch recent speeches, interviews and media availabilities.
A letter from Governor Daniels
Below is one final letter to sate employees from Governor Daniels. He would also like to share with you the Top 100 Facts about the Daniels Administration.