DWD Success Stories!
DWD has a host of educational and training programs, job search assistance, and grants available for Hoosiers who want to enhance their skills and improve their job prospects. These success stories spotlight those who have taken advantage of what DWD has to offer.
---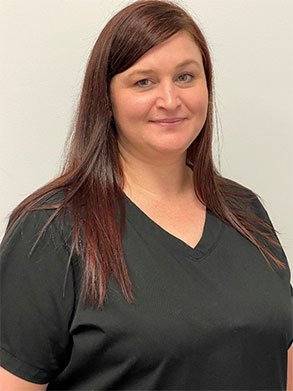 Amber Masterson | Warsaw, IN (Kosciusko County)
In April 2018, Amber was dislocated from United Technologies in Huntington, Indiana where she worked as a Manufacturing Assistant, making $13.20/hour. After her layoff, Amber was determined to advance into a field that was growing and would provide her higher wages in a more sustainable career. Amber co-enrolled into the TAA and WIOA Dislocated Worker programs and applied for training and TRA income support to work toward an Associate's degree in Advanced Respiratory Therapy.
Amber encountered several barriers and hurdles throughout her training, but with her resolve, she persevered. Not only did Amber complete her Associate's degree in Respiratory Therapy, but Amber graduated with a 3.8 GPA, earning Magna Cum Laude. She also graduated in the top 25th percentile of her class, earned the distinction of being on the National Board of Respiratory Care Honor Society (Lambda Beta), and has been inducted into the Phi Theta Kappa Honor Society. After graduation, Amber gained employment working as a Respiratory Therapist earning an average of $27.75/hour, more than double her separation wage.
Amber stated that she "couldn't have done this without TAA." Amber always wanted to go back to school but having a growing family to support was more important. The fact that the company closed turned into a blessing.
---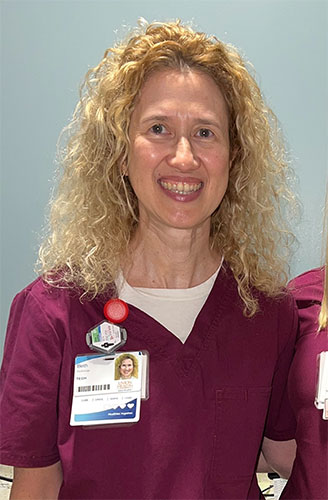 Beth Reed | Terre Haute, IN (Vigo County)
Beth worked for Sony DADC for over 17 years at the time of layoff. Having been with her employer for so long and earning a competitive wage, Beth knew it was likely she would need to upgrade her skills to find suitable employment. With her TAA case manager's assistance, Beth decided to pursue training in radiography.
She attended Ivy Tech and earned her Associate of Science in Medical Imaging with an AART certification. Shortly after she completed training, she became reemployed with Union Health as an X-ray Technician, earning less than her position at Sony DADC, so she utilized RTAA benefits for 6 months until her wages exceeded her separation wages. Beth notes that her TAA case managers were her "personal cheerleaders." She also added, "I can't say enough about the program. I was very appreciative of it being available to me."
Beth's desire to return to school to earn a credential in a new occupation served as an inspiration to her daughter, who, one year after Beth began training, enrolled in the same program as her mother. "TAA also helped guide my daughter to a career in radiology. Five years ago, I would have never thought we would work together."
---