In response to the COVID-19 situation, the Department of Workforce Development has decided to waive the 60-day time limit for HSE testing (High School Equivalency Testing, DWD Policy 2019-01). Any candidate who has sat for the HSE test from January 17, 2020 on and has not completed all 5 tests shall have the 60-day time limit waived. This waiver shall remain in effect until further notice.
Indiana HSE candidates must complete the full battery of HSE tests within sixty (60) calendar days from the start of the first subtest. It is not necessary for candidates to pass all subtests during this timeframe. If the full battery of HSE tests remains incomplete on the sixty-first (61st) day, test scores for completed subtests will be invalidated. Candidates whose scores are invalidated must retake the invalidated tests utilizing a different test form. They will then have sixty (60) calendar days to complete the full HSE test battery.
The Indiana HSE (High School Equivalency) is an alternative for earning a high school diploma. Your HSE Diploma can be earned after completing a test based on five subject areas (math, reading, writing, science and social studies). The skills you are taught and eventually tested on are at the same level as those of graduating high school seniors.
Education plays an important role in life by improving your knowledge and preparing you to get a better job. Workers who have a high school diploma earn over $8,000 more per year than those who do not. Taking the HSE test is your first step to moving forward. Whether your goal is to get a better job or continue on your educational pathway to a certificate, 2-year associate degree or 4-year bachelor's degree, this is where your second chance starts.

Download the Indiana HSE Brochure
Download the Superintendent Recommendation
Frequently Asked Questions
Free HSE Testing for HIP Plus Members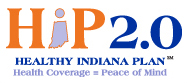 DWD has partnered with Anthem BlueCross BlueShield to provide HIP Plus members with free vouchers that cover the cost of the Indiana HSE test. We encourage you to make an appointment with your local testing center within the next 30 days or sooner. Bring the voucher to your local testing center. You can find a testing center in your area by visiting hiset.ets.org/requirements/test-centers/or by calling Anthem Member Services at 1-866-408-6131 (TTY 711). When you go to the testing center you should bring:
The HSE voucher
Valid proof of ID, such as valid driver's license, valid passport, military IDs, or another form of government-issued (national or foreign) ID that shows name, address, date of birth, signature and photograph.
If ID does not list your address, bring proof of residency. Examples include a utility bill, rental agreement, piece of mail or other similar form of proof that show you have lived in Indiana for at least 30 days.
The testing center will then enter a voucher code upon registration and Anthem Blue Cross BlueShield HIP Plus will cover all test costs.
Copies of Transcript or Diploma
Diploma Sender can assist in attaining copies of your transcript or diploma.
Contact
If you have any questions regarding the Indiana HSE, please call 1-866-220-6675 or email adulted@dwd.IN.gov.