Apply Today for a 2023 HIRE Vets Medallion Award!
Did you know that employers of all sizes can receive an award from the U.S. Department of Labor for their efforts to recruit, employ and retain America's veterans?
The 2023 HIRE Vets Medallion Award Program is now accepting applications! Learn more and apply online at HIREVets.gov.
The award highlights companies and organizations committed to hiring and retaining America's veterans in good, family-sustaining careers
The HIRE Vets Medallion Award is the only federal-level veterans' employment award that recognizes employers
The application deadline is April 30, 2023
Award recipients will receive a certificate and digital images of the medallion for use as part of their marketing and promotional activities
For more information, visit HIREVets.gov.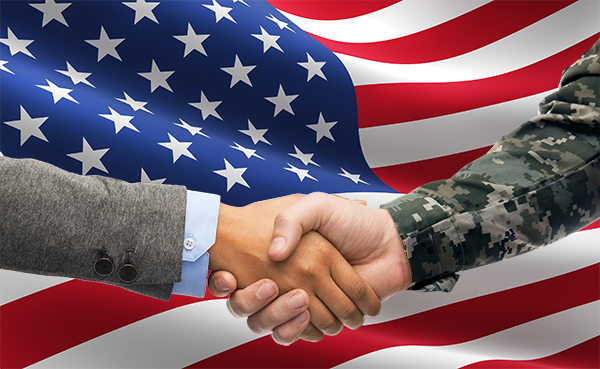 If you need an employee that is dependable, trustworthy, hardworking and well-trained, then HIRE a VETERAN. Today's Veteran is one of the most highly-trained assets an employer can have in their workforce.
There are many skills that are directly transferable to the civilian workforce. It is easy for employers to tap into this large workforce. To learn more, just contact your Local Veterans Employment Representative (LVER) or Disabled Veterans Outreach Program Specialist (DVOP).
Your WorkOne Career Center can also assist you. Your local WorkOne Center can review qualified applicants for you, and only those who meet your specific needs will be referred to you. This will eliminate countless hours of screening potential applicants. Don't forget to look at IndianaCAREERConnect.com, the largest source of job openings in the state.
Work Opportunity Tax Credits and/or Federal Bonding Program Services are available for hiring certain eligible Veterans. If you want to save time and money, let WorkOne work for you - HIRE a VETERAN!