DWD Leadership
Commissioner, Richard Paulk
DWD Commissioner Richard Paulk is a strategic leader with broad experience in finance, administration, operations, corporate development, and mergers and acquisitions. He has held leadership roles in companies spanning Fortune 30 publicly traded firms to startup companies, including a firm that focused on valuing health care services and entities, which he co-founded.
He earned a bachelor's degree from Harvard College and a Master of Business Administration from the University of Michigan before moving back to his original hometown of Chicago. Eventually, after spending six years in northern VA, Paulk and his wife, Nicole, moved to Indianapolis in 2021. The couple has two daughters.
Prior to joining DWD in early January 2023 as the agency's chief administrative officer, he worked as chief financial officer (CFO) for a community redevelopment nonprofit organization that provided employment opportunities for ex-offenders. Paulk also served as CFO of a $1 billion division of Sears, Roebuck and Company and a $150 million subsidiary of the Washington Post Company. Additionally, he was a one-time CFO of a closely held communications company; leading all finance and treasury activities along with federal regulatory compliance efforts while helping position the company for sale.
During his spare time, Paulk, an avid sports fan, enjoys exercising, biking, hiking, spending time with family, reading and learning new things.
Chief of Staff, Josh Richardson
Josh Richardson serves as Chief of Staff with the Department of Workforce Development. He returned to DWD in March of 2018, having previously served the agency in various capacities in the administrations of Governors Mitch Daniels and Mike Pence. Mr. Richardson is now in his second stint as Chief of Staff, previously serving in that role for Commissioner Fred Payne.
Mr. Richardson previously worked for the National Association of State Workforce Agencies' Integrity Center where he advised state agencies on various methods to reduce fraud and improper payments in their unemployment insurance systems. He has also served as the Director of Indiana's Unemployment Insurance System and in the office of Governor Mitch Daniels as a Policy Director.
Mr. Richardson was raised in Blackford County. He graduated from Ball State University and the McKinney School of Law. He is licensed to practice law in the State of Indiana.
General Counsel, Beth Green
As General Counsel for the Department of Workforce Development, Elizabeth Green leads DWD's Legal Division in providing agency-wide legal advice and representation. Beth also serves as the Ethics Officer for DWD and was the 2021 recipient of the Inspector General's Award for Excellence.
Prior to joining DWD, Beth spent 12 years in private practice at Riley Bennett Egloff LLP focusing on transactional work and commercial litigation. Beth was a candidate for an Indiana Supreme Court vacancy in 2016 and was named a semi-finalist for vacancies on the Indiana Supreme Court and Indiana Court of Appeals in 2017 and 2021, respectively.
Born and raised in eastern Canada, Beth received her B.A. in Psychology from Marshall University and graduated cum laude from Indiana University Maurer School of Law. Beth is a member of the Indiana State Bar Association and Indianapolis Bar Association. In 2017, Beth was recognized as an Indianapolis Bar Foundation Distinguished Fellow and served on the IndyBar Professionalism Committee for several years.
---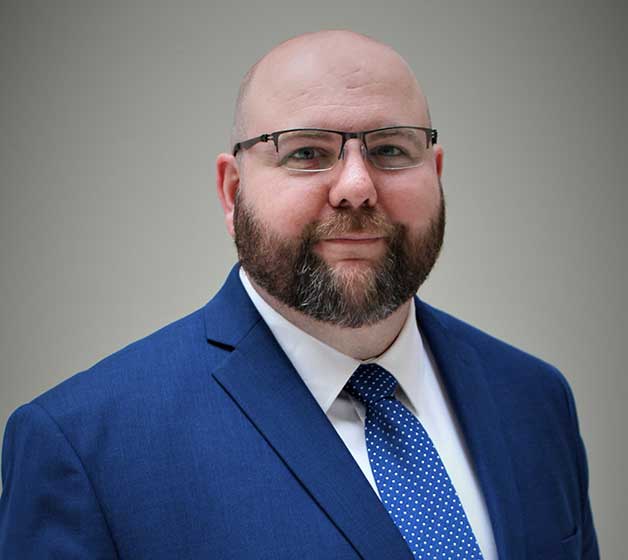 Chief Information Officer
Chris Henderson
Chief Information Office, Chris Henderson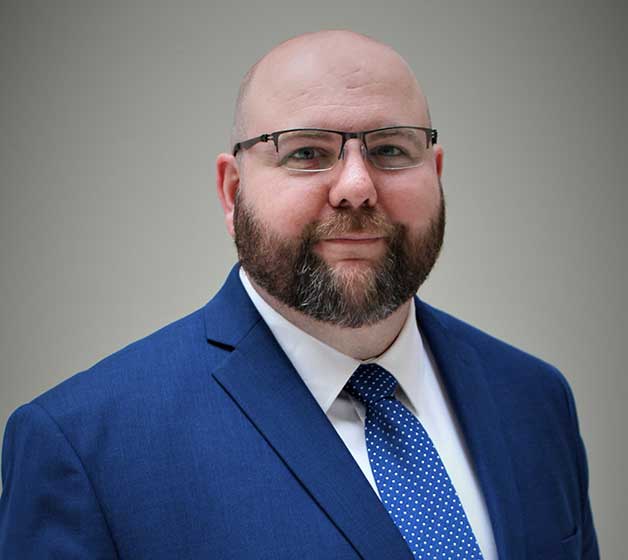 Chris Henderson serves as the Chief Information Officer (CIO) for the Department of Workforce Development. He joined DWD in September of 2022 after serving the Indiana Office of Technology (IOT) as the Deputy CTO for Enterprise Architecture, Business Relationship Management, and Public Cloud Operations. He began his public service in 2002 and started his career with the State of Indiana in October of 2003.
During his time at IOT, Chris helped build out and formalize the State's approach to adopting public cloud technology services from both Amazon Web Services (AWS) and Microsoft Azure, advocating for and supporting transitions to cloud native development. He built out the business relationship management (BRM) program that engaged technology and business leaders from across the largest state agencies to foster strategic planning and collaborative decision-making. Prior to joining IOT, Chris served as the IT Director for both the Indiana State Park Inns and the Indiana Housing and Community Development Authority as well as systems analyst and systems administrator roles for the Indiana Department of Natural Resources and the Indiana Department of Education.
Chris Henderson was born in Beech Grove and raised in Morgan County. He is an alumnus of the Indiana Academy for Science, Mathematics, and Humanities in Muncie. Chris earned a bachelor's degree in economics from Indiana University and a Master of Science from the Center for Information and Communications Sciences at Ball State University. His wife, Rachael, also serves in state government as the Webmaster for the Indiana Bureau of Motor Vehicles and they reside in Lawrence on Indy's Northeast side. In his free time, Chris enjoys reading, tabletop gaming, and exploring Indiana's State Parks. Chris volunteers and supports both technology and gifted education, supporting both Rooted School Indy and the Indiana Academy for Science, Mathematics, and Humanities.


Chief Workforce Officer
Katie Rounds
Chief Workforce Officer, Katie Rounds
Katie Rounds was named the Department of Workforce Development's (DWD) Chief Workforce Officer in April of 2023. In that role, she leads the creation of strategies to design and develop an agile workforce that is responsive to the changing needs of critical industries in Indiana.
Prior to her most recent appointment within the agency, Rounds, who was originally hired in 2019, lead initiatives to analyze complex business problems and issues as DWD's Associate Chief Workforce Officer while developing organizational design strategy in furthering agency missions and goals.
Rounds has an extensive background in state government work. Before coming to DWD, she served as Innovative Project Delivery Director for the Indiana Department of Transportation and Deputy Chief of Staff with the Indiana Department of Child Services (DCS) in addition to working as DCS Human Resources Director for the Indiana State Personnel Department.
The Hanover College graduate, who holds a law degree from the Indiana University Mauer School of Law, enjoys water-based activities, spending time with family and watching basketball and IndyCar racing in her spare time.
Rounds and her husband, a high school golf and basketball coach who also serves as an assistant principal and athletics' director, have three children.


Chief Financial Officer
Mike Smith
Chief Financial Officer, Mike Smith
Mike Smith was named Chief Financial Officer (CFO) with the Indiana Department of Workforce Development in April 2023. Prior to that time, he spent almost eight years serving as CFO with the State of Oregon Employment Department.
Smith is an experienced executive level leader with an extensive knowledge of state and Federal laws. His 10 years of previous state government experience also includes serving as CFO/Controller of the Oregon Health Insurance Exchange where he was instrumental in the awarding of a $226 million federal grant.
Prior to state government, Smith held various financial leadership positions in the private industry sector for more than 15 years, including work with David Evans and Associates, Inc., where he was responsible for the financial operations of 17 offices. Smith also worked briefly in the non-profit sector at Cru in Orlando where he coordinated the annual budget for U.S. operations.
The Indiana native was born in Beech Grove and is excited to be back in his home state where he can invest in and support Hoosiers. He holds a Bachelor of Business Administration from Pensacola Christian College and a Master of Business Administration degree with an accounting concentration from Liberty University.
In recent times, Smith served as vice chair of the Administration and Finance Committee for the National Association of State Workforce Agencies (2019-20 association year) and chair of that same committee in both the 2020-21 and 2021-22 association years.
---


Chief Unemployment Insurance Officer
Noah Shelton
Chief Unemployment Insurance Officer, Noah Shelton
Noah Shelton serves as DWD's Chief Unemployment Officer. He arrived at the agency in April 2022 from the Bureau of Motor Vehicles, where he spent 17 years in several different roles, most recently as Deputy Commissioner of Policy & Programs.
Noah was a key contributor to the BMVs transformational change from cutting long customer wait times in license branches to an average of below 15 minutes.
During his time at the BMV he gained valuable experience in the areas of program management, data analysis and organizational development, and became an operations specialist in multiple disciplines.
Noah was born in Chicago and raised in South Bend. He earned his undergraduate degree from Indiana University and also completed the American Association of Motor Vehicle Administrators Leadership Academy and the Indiana Department of Correction Experienced and Emerging Leaders Program.
He and his wife have been married for 10 years and have three daughters. Outside of work, Noah enjoys spending time with his family, in addition to swimming, biking and running.