Article
Section
Employer Self Service
Uplink Unavailable Thursday, July 19, 2018
Uplink, Indiana's online filing system, will be unavailable on Thursday, July 19, 2018, from 6 p.m. to 9:30 p.m. for scheduled system updates. We apologize for any inconvenience.
New Features in Uplink Employer Self Service (ESS)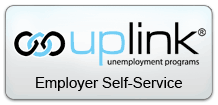 Uplink Employer Self Service (ESS) has new features to help you manage your unemployment insurance account online 24 hours a day, 7 days a week. You can now:
Upload quarterly wage files containing up to 200 individual employee records
Request the State of Indiana to certify your reported wages and contributions to the IRS
Inactivate your unemployment insurance account
Take advantage of ESS to use these features or our other online resources. New employers can use ESS as well to create an unemployment insurance account instantly.
Access Uplink Employer Self Service
If you are a first time user of the Uplink Employer Self Service system, we recommend you take the time to view the self guided tutorial.
ESS Help Tools
Most of the information located in the ESS Help Tools section is now contained in the new ESS tabbed interface. To access a wide variety of ESS Help Tools, click on the link listed below.
Additional Tutorials and Instructions
Large Scale Employer Separations (LSES)
Employers
Through the Uplink Employer Self Service System, you now have access to on-line services, 24 hours a day, 7 days a week.
Uplink allows you to do the following on-line:
Register as a new employer
Maintain unemployment insurance account information
Review account status information
Submit quarterly unemployment insurance contribution reports
Make payments by e-check and credit card
The Uplink Employer Self Service System provides you with immediate access to services and information. If you are an employer with an existing SUTA account number, be sure to check the 'Yes' option button on the first screen you see after clicking 'New User' on the ESS logon screen.
Large Scale Employer Separations (LSES)
Holiday Shutdown? Large Scale Layoff?
Are you an employer interested in helping your employees receive their Unemployment Insurance (UI) benefits with less paperwork, and cut down on your own staff time responding to UI inquiries? If so, you may want to take advantage of a new service from the DWD.
As part of Uplink Employer Self Service, DWD is developing tools to assist you and your employees during times of temporary layoffs and/or holiday and vacation shutdowns.
Through Uplink you can establish an online profile for each period of layoff or shutdown. This profile will include items that will be required when your employee files an Unemployment Insurance claim. You can also retrieve a list of employees listed on your most recent wage report. This report allows you to select each potentially laid off employee and enter the amount of any deductible income to be paid to that employee (vacation pay, holiday pay, etc.). To realize the benefits associated with LSES, you will need to enter your profile prior to the effective date of the layoff.
When a listed employee files a claim and enters his/her Social Security number all data associated with the layoff will pre-fill. This includes information on the last day worked, date to which wages are payable and all employer data associated with the claim.
Listed below are tools which provide additional information about the LSES capabilities in Uplink Employer Self Service:
Claimant Information Resources