2016 Drive Now TXT L8R Winners

Home - Registration - Resources - Rules - FAQs - Contact
Congratulations to Our 2016 Winners!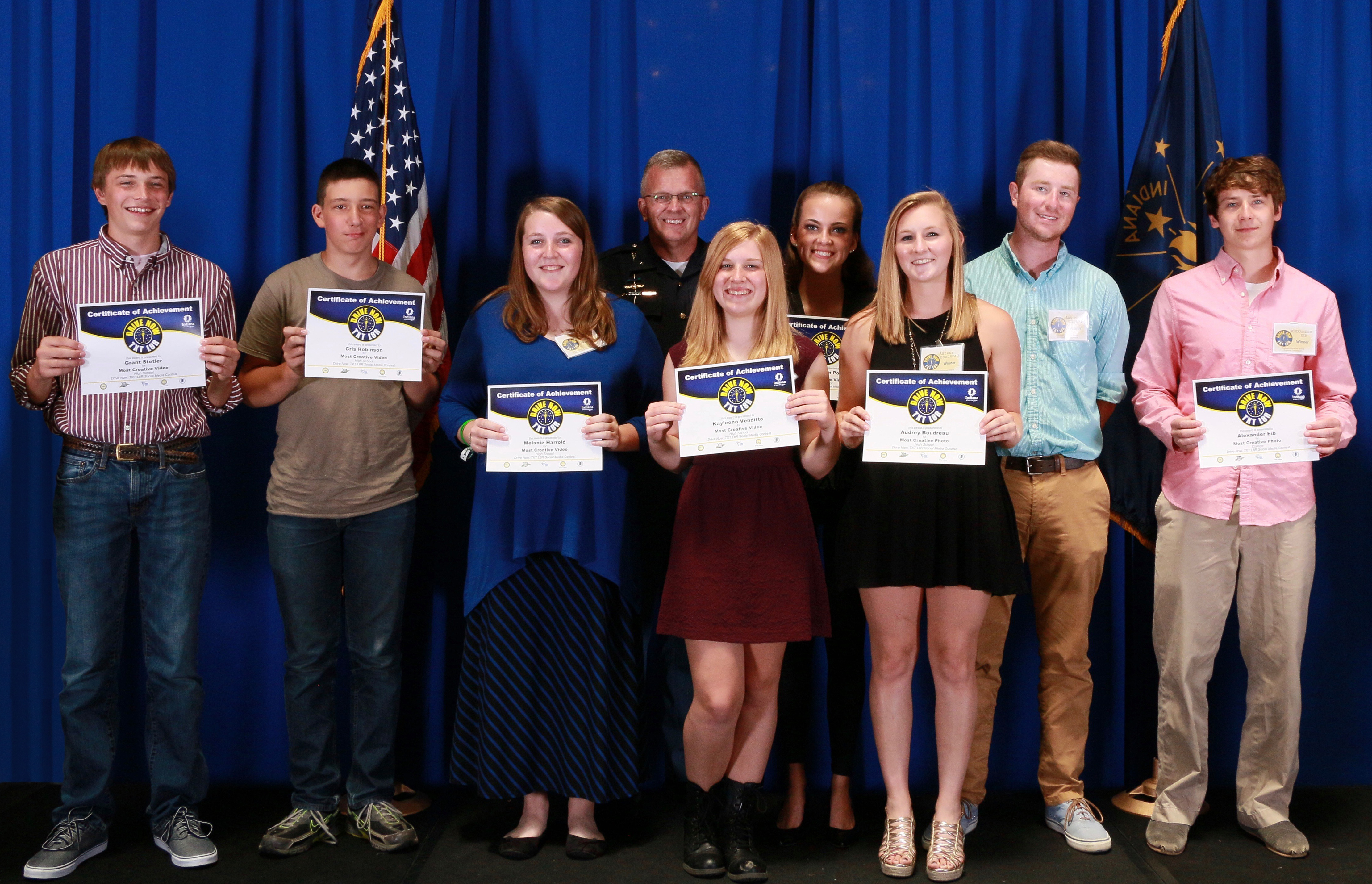 Our 2016 Drive Now TXT L8R scholarship winners with Indiana State Police Superintendent Douglas G. Carter.
During Distracted Driving Awareness Month in April, Indiana students posted hundreds of tweets, photos, videos, and more, spreading the #TXTL8RIN message and encouraging their peers to be safe behind the wheel. Staff from the Indiana Bureau of Motor Vehicles, Indiana Criminal Justice Institute, Indiana Department of Labor, Indiana Department of Transportation, and Indiana State Police joined in a campaign committee to review and select the most creative entries.
For the 2016 campaign, 11 young Hoosiers were selected for their hardwork and creativity in their photo and video posts. Within the month of April, the #TXTL8RIN campaign reached over 600,000 individuals on social media through Twitter, Instagram, YouTube, Vine, and more. Winners received up to $5,000 prizes into their CollegeChoice529 savings plans to help them during their post-secondary education. Their creative work has reminded not just Hoosiers, but drivers across the country that it's critical they drive now and text later.
Our 11 winners were all invited to the Indiana State House to meet with Indiana State Police Superintendent Douglas G. Carter for an awards ceremony celebrating their achievements.
---
HIGH SCHOOL DIVISION
1. Most Creative Photo, High School Division
2. Most Creative Video, High School Division
3. Most Creative Video, High School Division
---
COLLEGE DIVISION
4. Most Creative Photo, College Division
5. Most Creative Video, College Division
---
Previous Winners