2019 Everyday Safety Hero Award Recipients
Nominees and recipients of this award are not necessarily safety and health professionals, but are individuals who champion occupational safety and health excellence in their workplaces. Whether they have volunteered to spearhead safety and health initiatives or provided mentoring or support to co-workers, these individuals have truly earned the title of Everyday Safety Hero.
---
Kurt Farrell
Chesterton Unit Foreman with the Indiana Department of Transportation, Chesterton, Indiana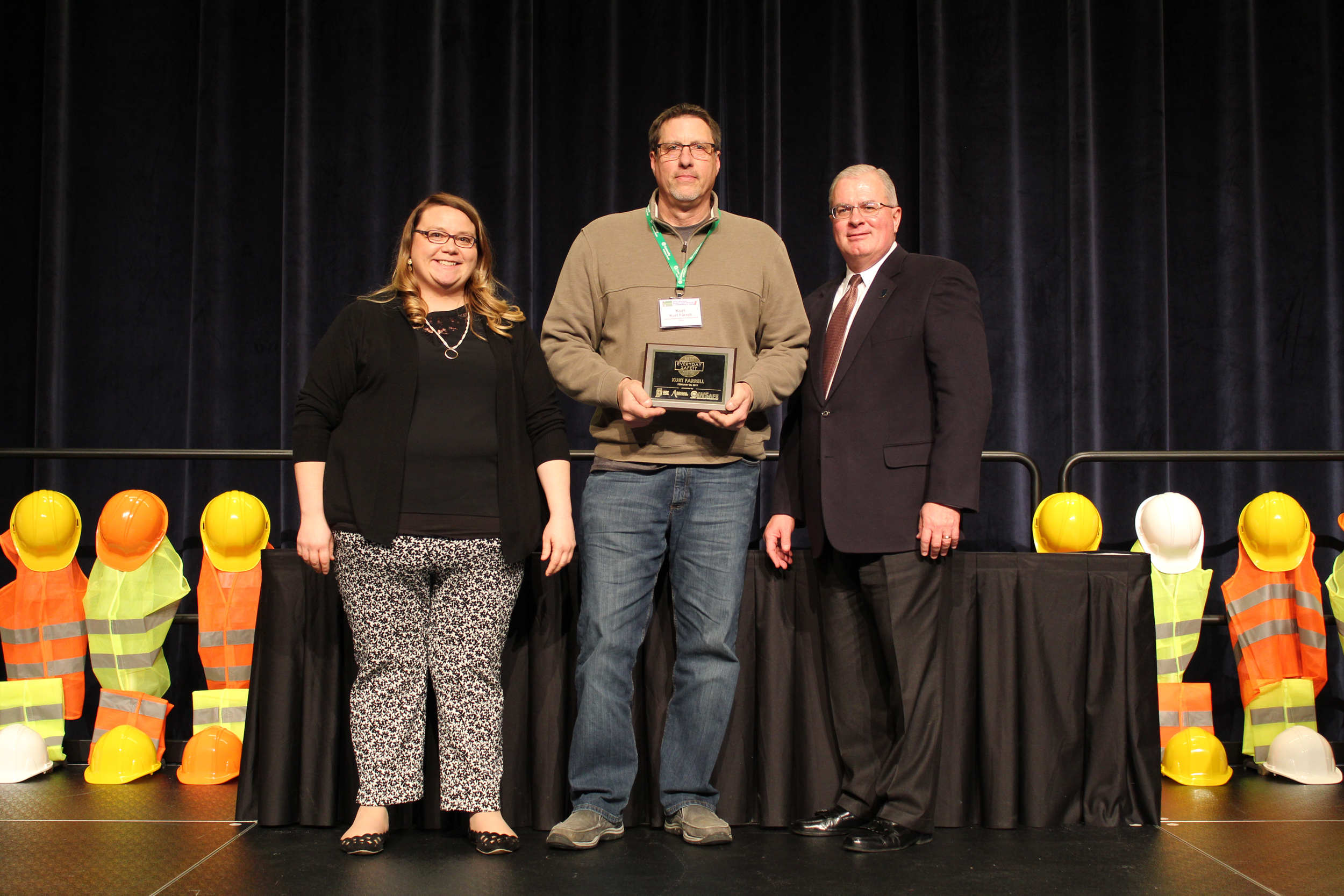 Kurt was promoted to Chesterton Unit Foreman in April 2012, and continued to excel as a leader. Kurt attends nearly all daily safety meetings and uses ideas from the safety department, as well as ideas he has researched independently, to heighten employee safety awareness.
In 2018, Kurt began looking to INDOT's work zone traffic manual for inspiration. Each week, he set up a different mock work zone in the maintenance unit yard to foster greater awareness of the necessary signage, traffic control devices and internal traffic control plans for each work zone.
---
Alex Grannan
Human Resources Manager with Blue River Wood Products, Salem, Indiana
While Alex's title is Human Resources Manager, Alex has taken it upon herself to increase her knowledge of occupational safety and health. Alex recently completed the OSHA 10-hour course and is planning to complete the 30-hour soon. Alex serves as chairperson of Blue River Wood Products' safety committee, and voluntarily adjusts her schedule, when necessary, to ensure that second and third shift are getting the same level of service from human resources and safety that first shift gets.
In her quest to further the message of safety, Alex has volunteered to work on the lines in various jobs to gain a better understanding of what goes on in each process on the production floor. This dedication increases Alex's awareness of potential hazards in all areas and on all shifts, allowing her to better lead the culture of safety.
---
Rob Green
Facility Manager with Univertical LLC, Angola, Indiana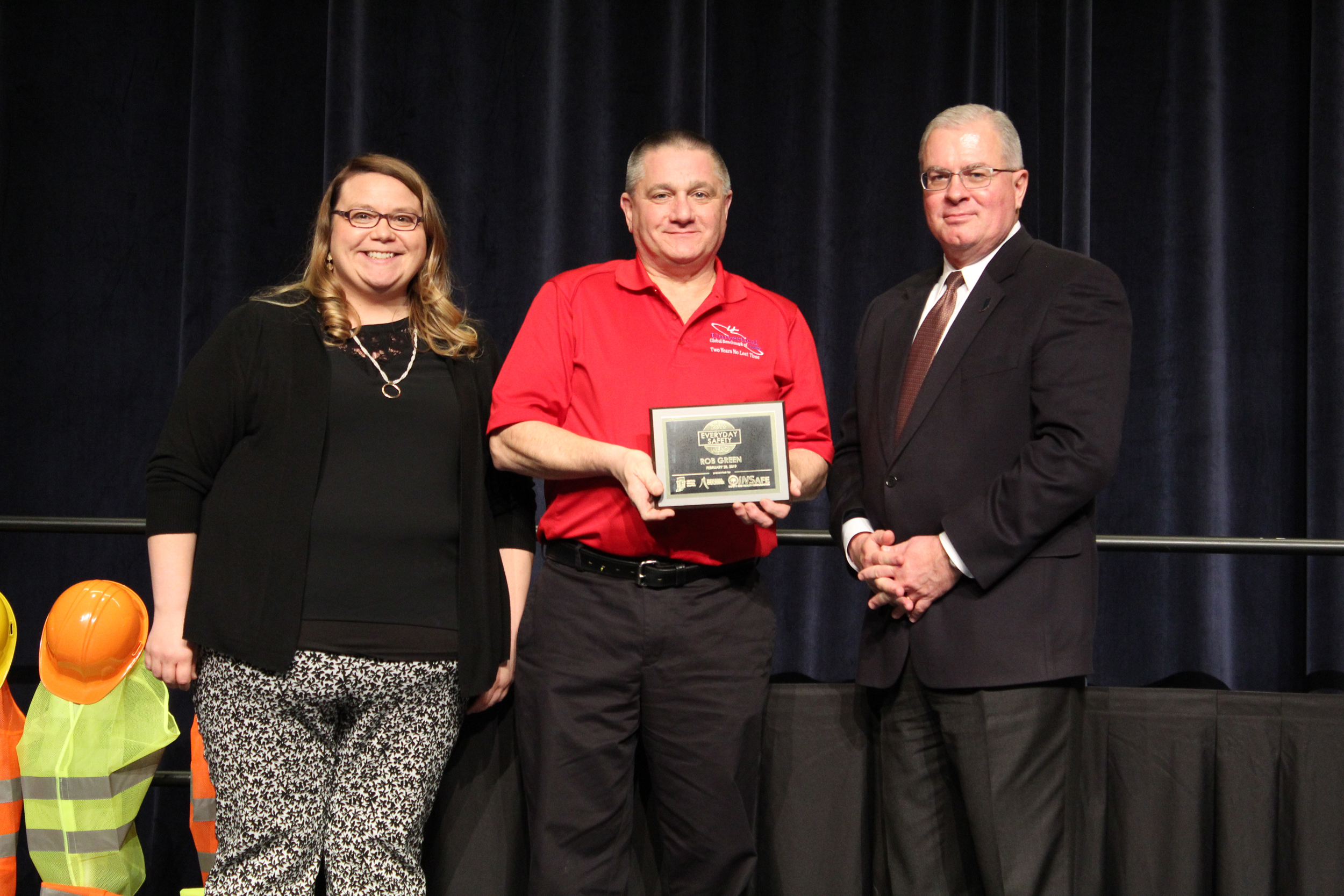 While his primary job is ensuring the maintenance and operation of the building, Rob's leadership as the safety coordinator is where he has truly shined, leading Univertical to yearly runs without a lost-time incident.
Rob looks for methods to continually improve on safety. After noticing a worldwide trend of increasing forklift/pedestrian accidents, Rob coordinated an outlined pathway through the facility for pedestrians to walk. Along with installing blue lights on forklifts to increase their visibility to pedestrians, he also identified potential blind spots for forklift drivers and installed barriers and swinging gates to prevent accidental pedestrian contact.
Rob was also instrumental in immersing his co-workers in safety-related information. A quote from Rob's co-worker, Chemical Supervisor Josh Flaugher, sums it up best, "When you think of safety, you think of Rob."
---
Robert Sheffield
Press Operator with Printpack Bloomington, Indiana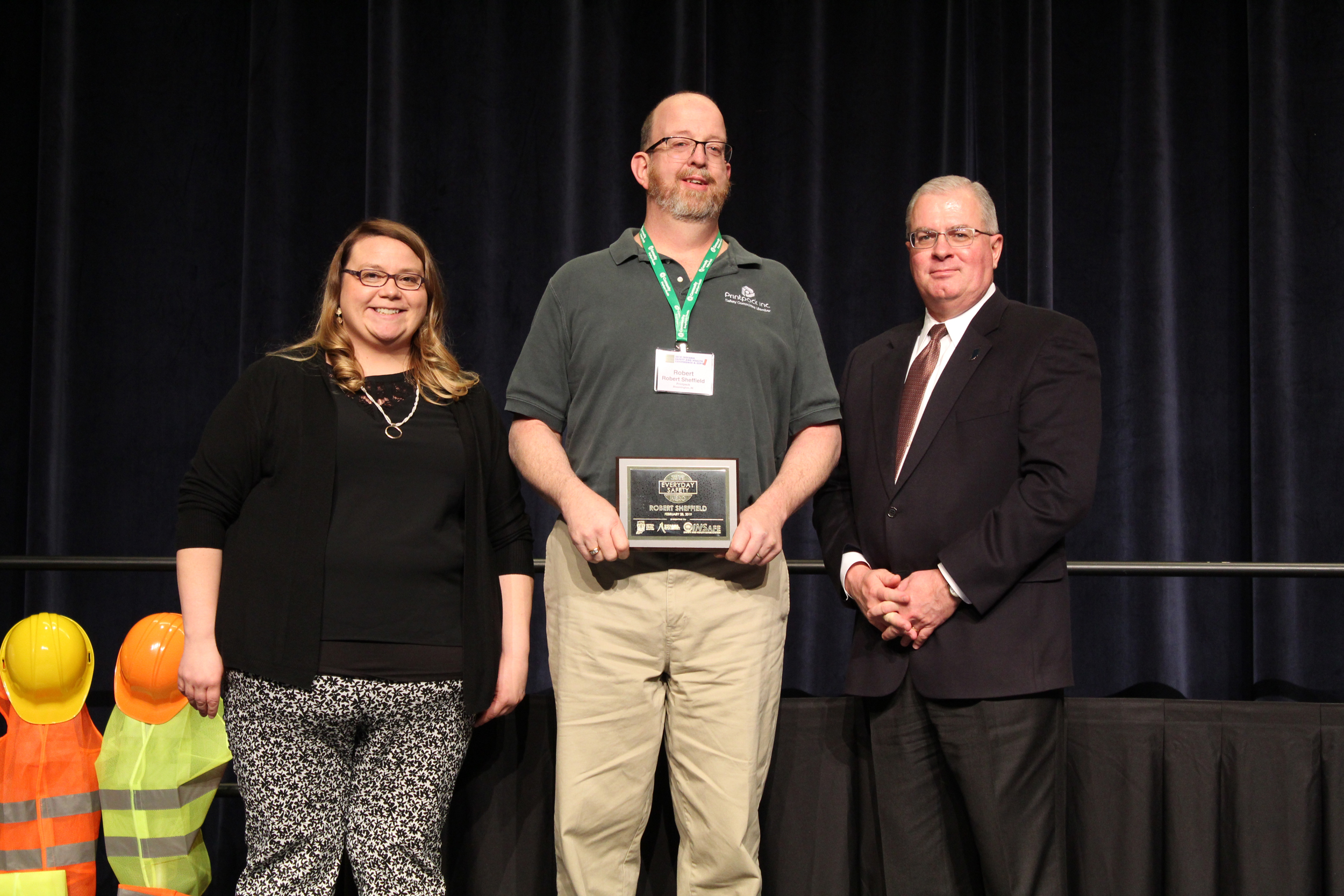 Printpack is a flexible and semi-rigid packaging manufacturer, and Robert has been an active member of the safety committee since his second day on the job—over 26 years ago. In his tenure with Printpack, Robert has designed, installed and implemented safety solutions for numerous machines and processes throughout the plant. Robert has written work instructions and safety policies and encourages employees to report a hazard if they are unable to fix it themselves.
Robert volunteered to work for two weeks as a press operator at another short-staffed Printpack facility. While there, Robert spoke up about an unguarded nip point on the machine. Robert considers every workday to be a safety inspection day. Last fall, Printpack celebrated 10 years, 3.96 million hours worked without a lost-time injury—largely thanks to Robert's safety leadership and influence.
---
View the recipients 2019 Governor's Workplace Safety Awards by clicking here!