2019 Award Recipients
Gribbins Insulation
Education and Outreach in Construction for a Medium-Sized Company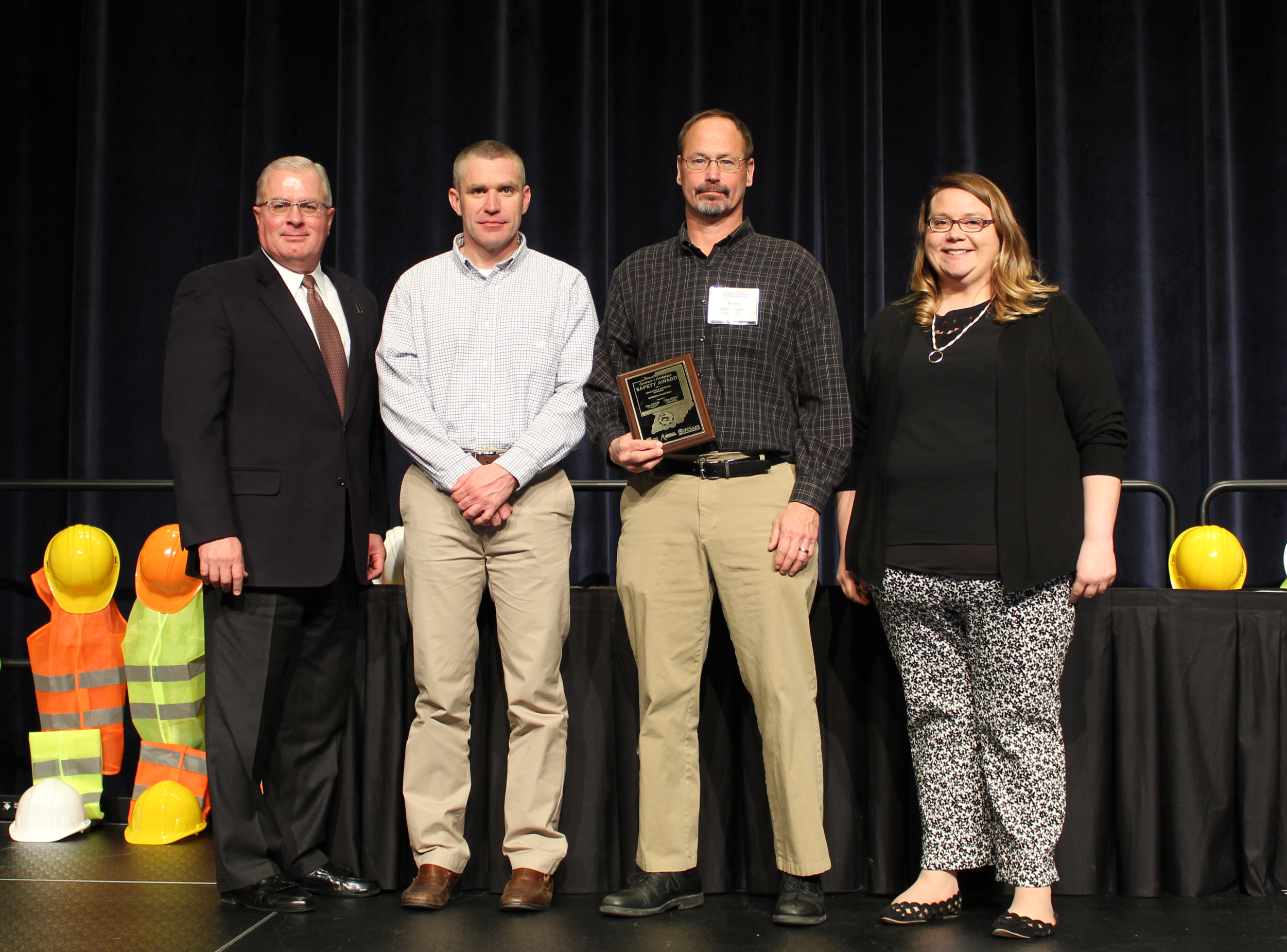 Founded in 1985, Gribbins Insulation is a commercial and industrial mechanical insulation specialty contractor, installing fiberglass, calcium silicate, mineral wool, elastometric insulation and other materials.
Gribbins Insulation developed an internal Foreman Safety Training Program to educate job foremen on their roles and responsibilities in safety and health. This training includes policy overviews, how to conduct weekly safety meetings, task-specific training and job hazard analysis. Foremen are also included on jobsite audits, giving them a better understanding of the types of hazards the safety team looks for during a walkthrough.
---
Sustainable Sourcing LLC
Partnerships in General Industry for a Small Company
Sustainable Sourcing, LLC is engaged in the processing of animal fats and oils for use in the pharmaceutical, biodiesel and animal feed industries. Trained technicians operate the plant on a 24-hour, 5-day schedule, and company employees perform all tasks associated with the process. The company provides finished product to world-class companies, and the safety program was conceived and developed to stand alongside those high-performance organizations.
With the help of a safety consulting firm, Optimum Safety Management, the team at Sustainable Sourcing LLC created a safety oversight program during the construction of their plant on the site of a large, world-class pharmaceutical company. This construction safety program quickly transformed into a general industry safety program once the plant opened and, after six years without a lost-time injury, the company is sharing its best practices with their "world-class" pharmaceutical partners.
---
Lehigh Cement Company, LLC – Mitchell Plant
Innovations in General Industry for a Medium-Sized Company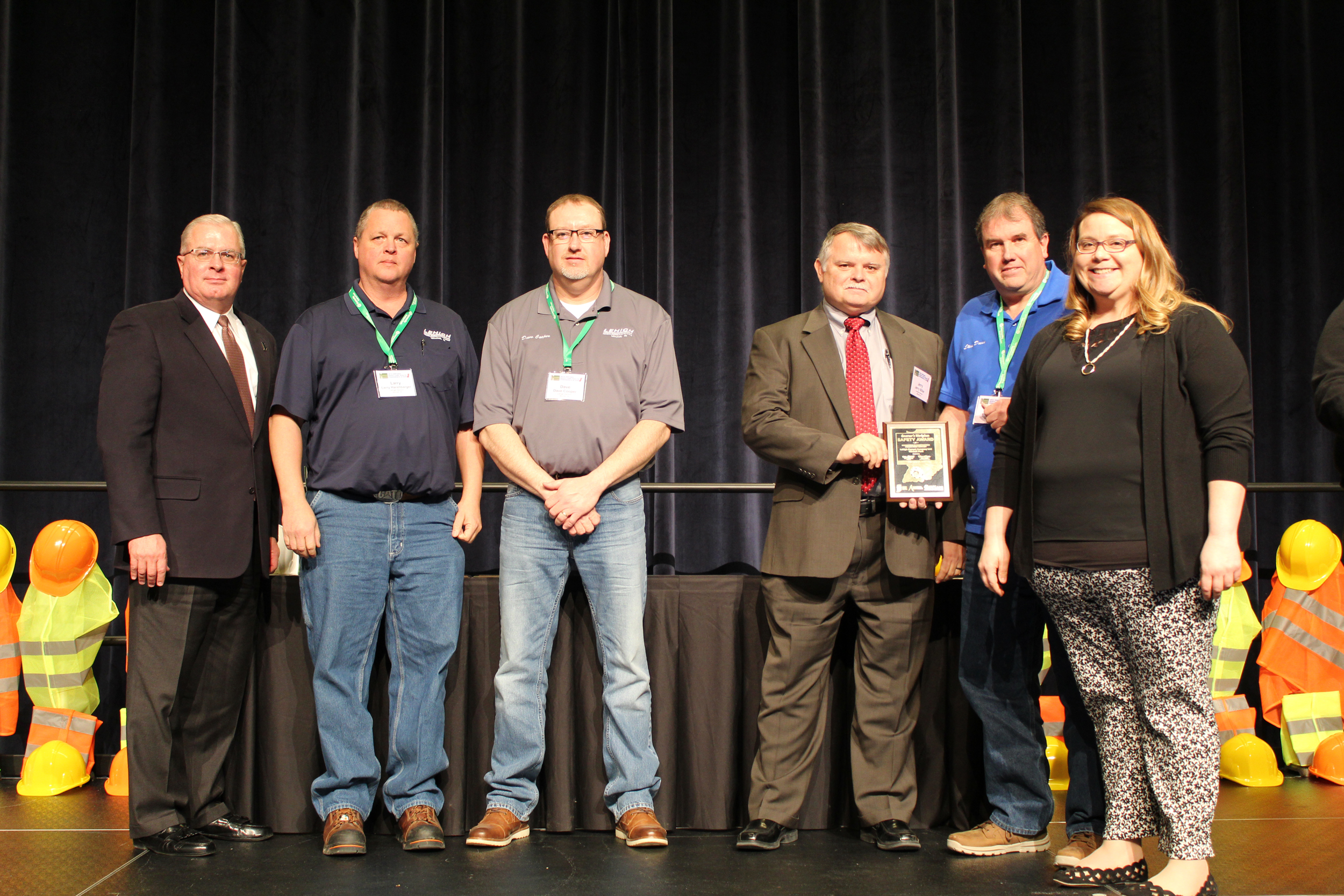 Beginning with mining and crushing limestone rock, Lehigh Cement Company LLC's Mitchell, Indiana plant employs a staff of 120 who process raw materials into construction-grade cement used to pave roads and create concrete structures all across the state, nation and globe.
Recognizing the need to take a more formal approach to safety and health, Lehigh Mitchell worked with regional and corporate leaders to implement an action plan that focused on establishing leading indicators. The company began tracking near hits, safety conversations and safety-related trainings. Lehigh Mitchell also began after-incident reviews of all significant incidents, incorporated safety into daily, weekly and monthly meetings, and empowered employees by asking them to conduct daily workplace safety exams. When hazards are identified, management tracks them electronically until they are corrected.
---
FCA US LLC - Kokomo Transmission Plant
Innovations in General Industry for a Large-Sized Company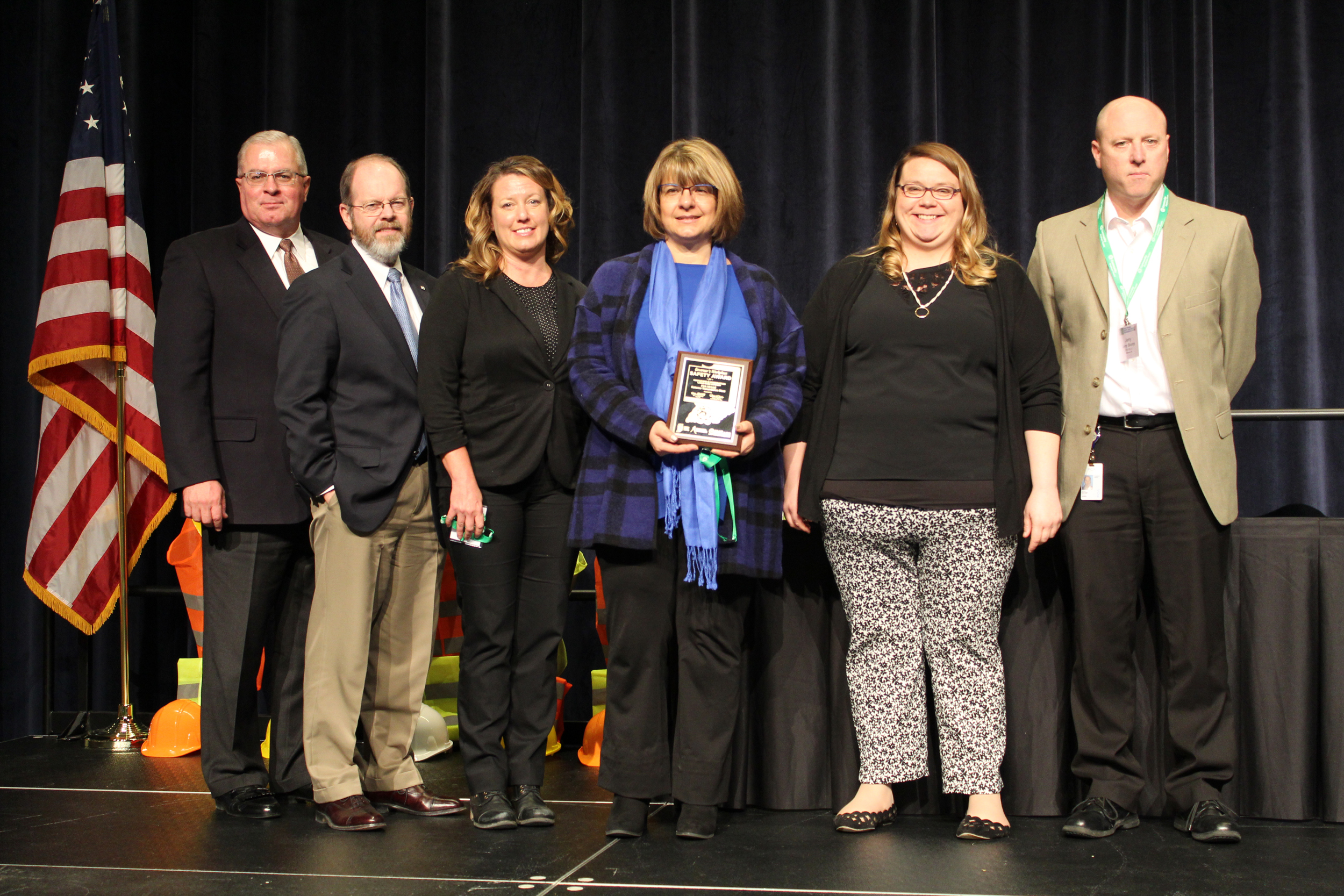 The Kokomo Transmission Plant is the largest powertrain plant in the FCA US LLC group, with over 3.14 million square feet and 4,000 employees on 100 acres. FCA US LLC uses CNC and deburring machines, laser welders, heat treat furnaces, robots, tuggers, fork trucks and conveyors to manufacture over 5,900 transmissions per day.
In 2018, the safety team noted that 61% of the previous year's injuries were lacerations. They began a Laceration Elimination Committee that included the Plant Manager, senior management, and several other key divisions throughout the plant. The committee rolled out a teaching tool, the Mobile Laceration DOJO, to raise awareness on laceration risks in the plant and to inform staff about cut-level gloves and safe handling practices for sharp objects. The curriculum was also paired with a video from Senior Vice President Brian Harlow asking employees to be safe by choice, not by chance. This video also included testimonials from FCA employees who have experienced injuries in the plant, and the difficulties they have experienced as a result of a serious injury.
---
Univertical LLC
Rising Star in General Industry for a Small Company
In early 2014, Univertical LLC was faced with a dilemma. Their Experience Modification, or MOD, rate had reached a point that would make the company difficult to insure. Univertical LLC's insurance underwriter, HNI, collaborated with company management to revamp the safety and health programs. Management embraced greater transparency and opened the company's safety metrics to employees. They began having monthly company-wide lunches to celebrate successes and highlight areas of opportunity in safety and health.
Most recently, Univertical LLC installed swing gates, protective barriers and a pedestrian walking path through the facility to avoid pedestrian contact with heavy equipment, such as forklifts.
---
MasterBrand Cabinets, Inc. – Huntingburg Operations
Rising Star in General Industry for a Medium-Sized Company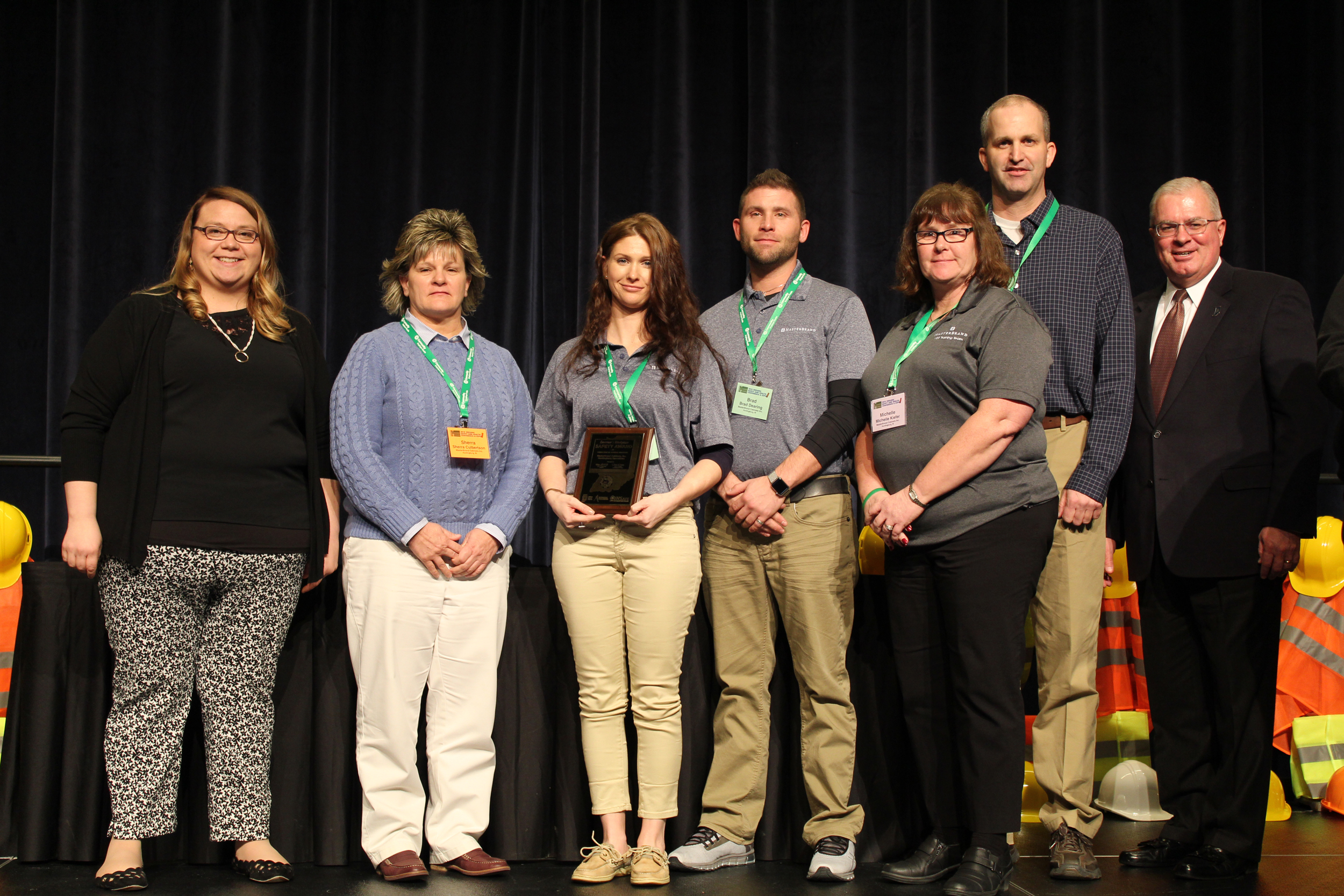 Headquartered in Jasper, Indiana, MasterBrand Cabinets, Inc. operates 26 manufacturing facilities across North America. MasterBrand produces 50,000 cabinets each day for use in residential storage and organization. Machinery including CNC machines, saws, conveyance equipment and other woodworking tools are used in the manufacturing process.
MasterBrand's Huntinburg Operations focused on eight elements to build systems that would improve safety in their facility. These elements included:
Unsafe Acts
Unsafe conditions
Engagement of Leadership
Employee involvement and engagement
Benchmarking
Compliance
Education and Training
Planning for the future
Since 2014, employment at MasterBrand's Huntinburg location has increased by 19%, while the total number of recordable injuries has decreased by 83%.
---
Naval Surface Warfare Center – Crane Division
Rising Star in General Industry for a Large-Sized Company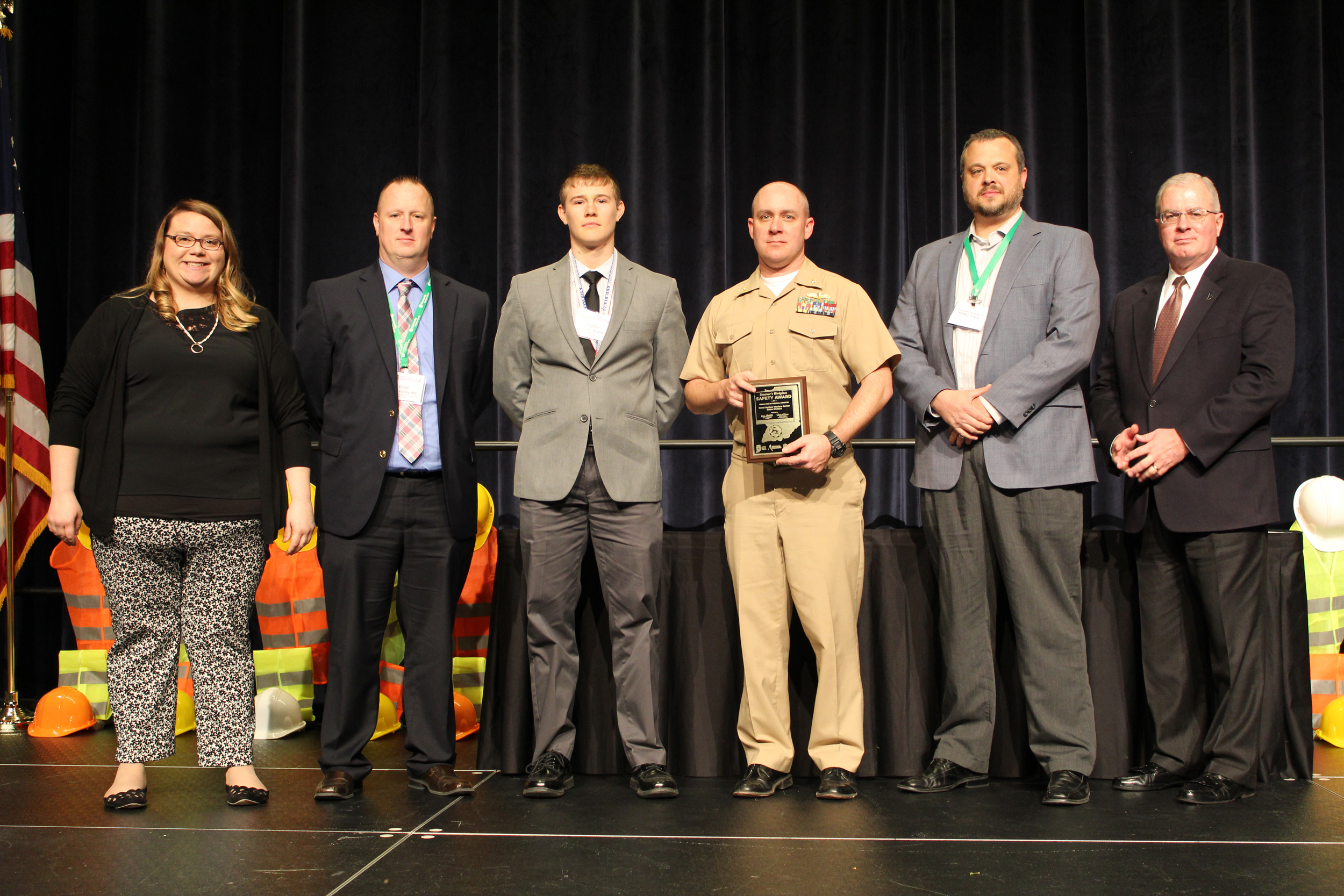 Located predominantly in Martin County, the NSWC – Crane Division, provides research, design and testing within focus areas of strategic missions, electronic warfare and expeditionary warfare. Crane employs over 3,400 workers in various tasks, including: 135 certified crane operators, 200 personnel in hearing conservation, 160 in laser safety, 150 in radiofrequency awareness, 165 in radiation safety and 200 in qualified electrical worker training; with numerous others working in one of the dozens of explosives storage and operating buildings.
Employees are provided face-to-face safety and health training during onboarding, and additional training is provided based on the duty tasks assigned the employee. Management is continually trained in hazard recognition. Near-misses are tracked and their significance is stressed to supervisors and managers. In 2018, NSWC – Crane Division logged a total of nearly 6 million working hours with only 17 recordable cases.
---
View the recipients of the 2019 Everyday Safety Hero Award by clicking here!