2017 Award Recipients
Dow AgroSciences
Education and Outreach (External) - Construction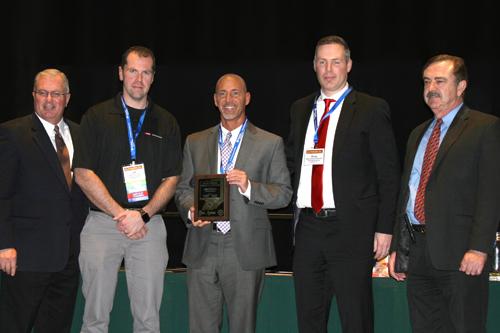 Dow AgroSciences, whose global headquarters is located in Indianapolis, is committed to discovering agricultural solutions that make farming more sustainable and productive.
The company sets the bar for occupational safety and health for both its employees and construction contractors. In support of its contractors, Dow provides an array of workplace safety and health training at no cost to its construction contractors. This free training includes OSHA 10 and 30-hours, First Aid, procedure training, competent person training, hands-on demonstrations, and much more. A "safety first" mentality is expected of all employees and contractors.
In 2016, Dow's construction contractors worked nearly 300,000 man-hours with no OSHA recordable injuries or illnesses.
---
Gribbins Insulation Co.
Education and Outreach (Internal) - Construction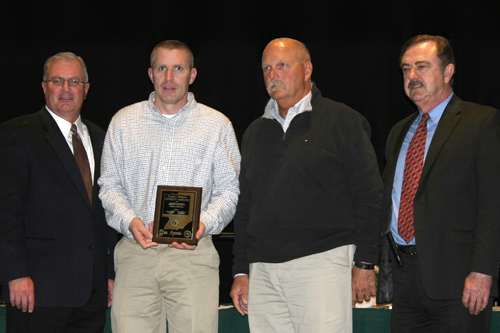 Gribbins Insulation Co. of Evansville, Indiana, is a commercial and industrial mechanical insulation contractor. The company employs about 250 workers and is certified in the Indiana Voluntary Protection Program.
Gribbins has a variety of in-depth, multi-layered safety programs aimed at offering the best possible education and resources to their employees. The company's newly implemented "Safety Training and Involvement Program" designed for estimators, project managers, and superintendents, ensures all employees have an understanding of all workplace safety and health rules, policies, procedures, and regulations. This program has cultivated an atmosphere of learning in which all Gribbins' employees can thrive. Since implementing the "Safety Training and Involvement Program" in 2016, the company has experienced a 40 percent reduction in OSHA recordable injuries and illnesses.
---
Steinberger Construction, Inc.
Innovations - Construction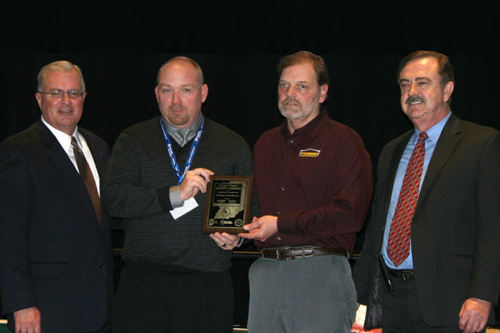 Founded in 1945, Steinberger Construction, Inc., of Logansport, Indiana, is a partner to the industrial market for the advancement and growth of their respective businesses. Today, the company employs 65 workers.
To better identify regularly occurring "close-call" incidents, company executives sought a way to increase employee involvement in near-miss reporting. Within the company, many employees openly misconstrued these reports as "tattling" and referred to them as the "Nark Card." Management seized an opportunity to instruct and illustrate the importance of these reports through a program that increased communication. In all of 2015, 50 close calls were reported. Today, near-miss reporting has more than tripled and further demonstrated improvements and trust among employees.
---
BMWC Constructors, Inc.
Partnerships - Construction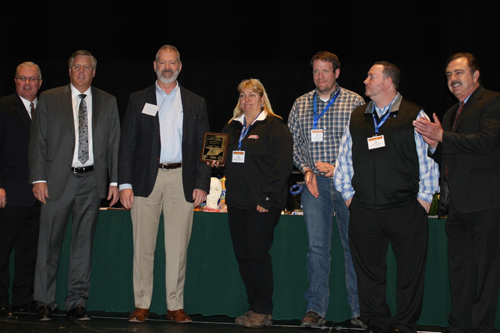 BMWC Constructors, Inc. is an industrial general contractor. The company, based out of Indianapolis, Indiana, employs more than 1,400 workers who perform multi-million dollar capital projects, in-plant maintenance, turnarounds, and outages.
BMWC Constructors, Inc. was instrumental in creating the Incident and Injury Free CEO Forum. This forum consists of a group of 14 industry leaders who are dedicated to eliminating workplace injuries within the construction industry. Held annually, "Safety Week," is a product the Incident and Injury Free CEO Forum. Safety Week aims to inspire all in the construction industry to be leaders in workplace safety and health. Since 2015, "Safety Week" has had 40 company sponsors and at least 23 alliances which have included the Occupational Safety and Health Administration, National Institute for Occupational Safety and Health, Construction Coalition for Safety, the American Society of Safety Engineers, and many others.
---
Monsanto (Remington, Indiana)
Education & Outreach (External) - General Industry
Located in the southern-most part of Jasper County, Monsanto's Remington, Indiana, location employs 50 full-time workers and approximately 20 to 30 temporary employees. For harvest help, the company also contracts anywhere between 300 and 1,000 workers annually. The company is certified in the Indiana VPP.
Monsanto wins this award consecutively for going above and beyond in its efforts to provide education and outreach to the local community. Some of those efforts include the following:
Sponsoring a food drive competition amongst local FFA chapters, donating to 13 rural Indiana food pantries;
Providing pesticide exposure preparedness training for local EMS and firefighters;
Assisting elderly Remington residents with snow removal and providing winter safety materials; and
Providing more than 150 volunteer hours for Food Finders Inc., and more.
---
Fit Tight Covers
Education & Outreach (Internal) - General Industry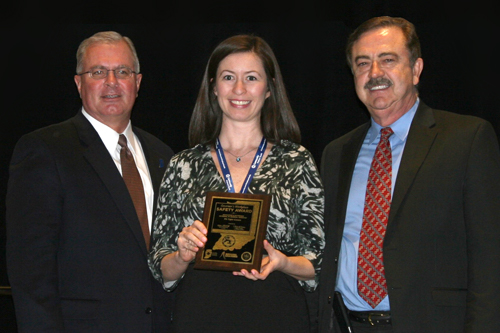 The small Evansville, Indiana, company employs 27 workers who design and fabricate removable and reusable thermal insulation covers for commercial and industrial mechanical piping and equipment. Fit Tight Covers builds a culture of workplace safety and health around that of its sister company Gribbins Insulation. Its small staff are involved with safety efforts through a variety of hands-on programs, including their newest monthly training topic. These monthly training programs provide a more in-depth educational opportunity for staff. Once the training has been completed, employees take an exam to provide feedback for the safety department which helps best ensure employees have received and understand the information.
The company hasn't experienced an OSHA-recordable injury or illness in the past five years.
---
PAOLI Furniture
Innovations - General Industry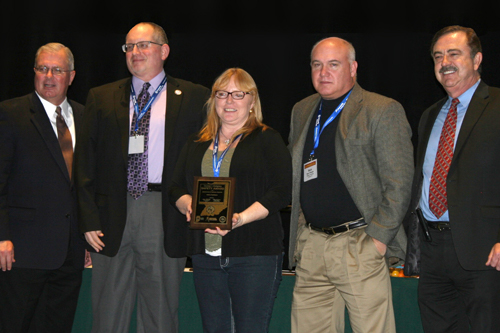 Based in Orleans, Indiana, PAOLI Furniture is a manufacturer, seller, and distributor of fine wood office furniture. An employer of approximately 481 workers, PAOLI Furniture starts and ends each day with occupational safety and health. All employees begin the day with start-up meetings to orient safety goals which includes sending employees home in the same shape in which they arrived.
The PAOLI Safety Department discovered an ongoing ergonomic concern regarding assembly of a particular type of furniture. In response to this issue, a team at PAOLI developed a set of machines and systems to conduct each job with as little stress on the body as possible. Not only has the process reduced ergonomic stressors, it has cut production time and limited the required training for the process. PAOLI Furniture has shared this innovative program in hopes that other companies will benefit from it. The company is also certified in the Indiana VPP.
---
Red Gold Distribution Center
Partnerships - General Industry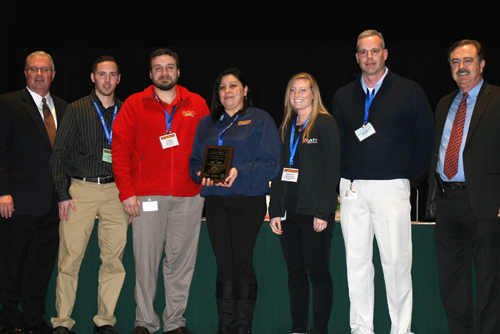 Located in Elwood, Indiana, the Red Gold Distribution Center employs approximately 100 workers. Daily operations at the Red Gold Distribution Center include hand picking products, organization and storage, and creating custom palettes for customers.
Historically, the Red Gold Distribution Center has had a trend in ergonomic-related injuries due to manual material handling and an aging workforce. Although changes in work practices have helped to an extent, executive staff searched for an opportunity for preventing aches and pains from becoming serious injuries. ATI Worksite Solutions joined forces with Red Gold as a partner to control ergonomic injury potential.
The partnership has resulted in preventative programs, monthly presentations to educate staff, a stretching program, and more, all adapted and molded to suit the needs of the facility's workforce. Working with ATI Worksite Solutions has provided a proactive approach that's permitted Red Gold to achieve an OSHA-recordable injury rate of zero.
---
Republic Airline Inc.
Rising Star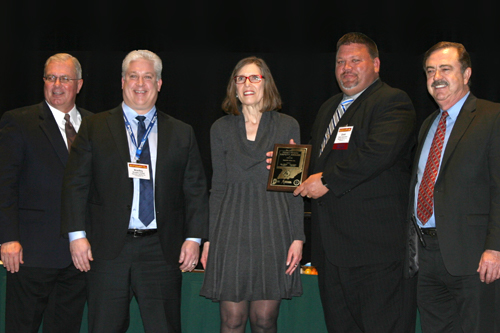 Based in Indianapolis, Indiana, Republic Airline Inc. operates a fleet of 180 aircraft. The company provides scheduled passenger service on over 830 flights daily to more than 100 cities in the United States, Canada, South and Central America, the Caribbean, and the Bahamas. In 2016, the company provided service to more than 17 million passengers.
Studies conducted by the company's safety teams revealed that inflight staff had higher injury rates than others and required extra attention or a change of training. A safety team designed a program to analyze injury patterns, which led to a discovery that turbulence was consistently a factor in injury for attendants and inflight staff.
From this discovery, the company began the process to enhance safety for these staff members. By standardizing language used among staff, determining specific actions required by staff with "Safety In Turbulence" literature, and enhancing communication, the company has greatly reduced injuries from turbulence.
Additionally, the company initiated further training and instructions for supervisors to be more actively involved in incident investigations and communicating with staff who may be away on injury leave.
The company has overcome the status quo and developed new ways to combat ongoing problems while enforcing the positive. The company's OSHA-recordable injury and illness and "days away restricted and transferred" rates are the lowest in the company's history, and continue to trend downward.
---
View the recipients of the distinguished Everyday Safety Hero Award by clicking here!