2016 Award Recipients
Monsanto (Remington, Indiana)
Education and Outreach in General Industry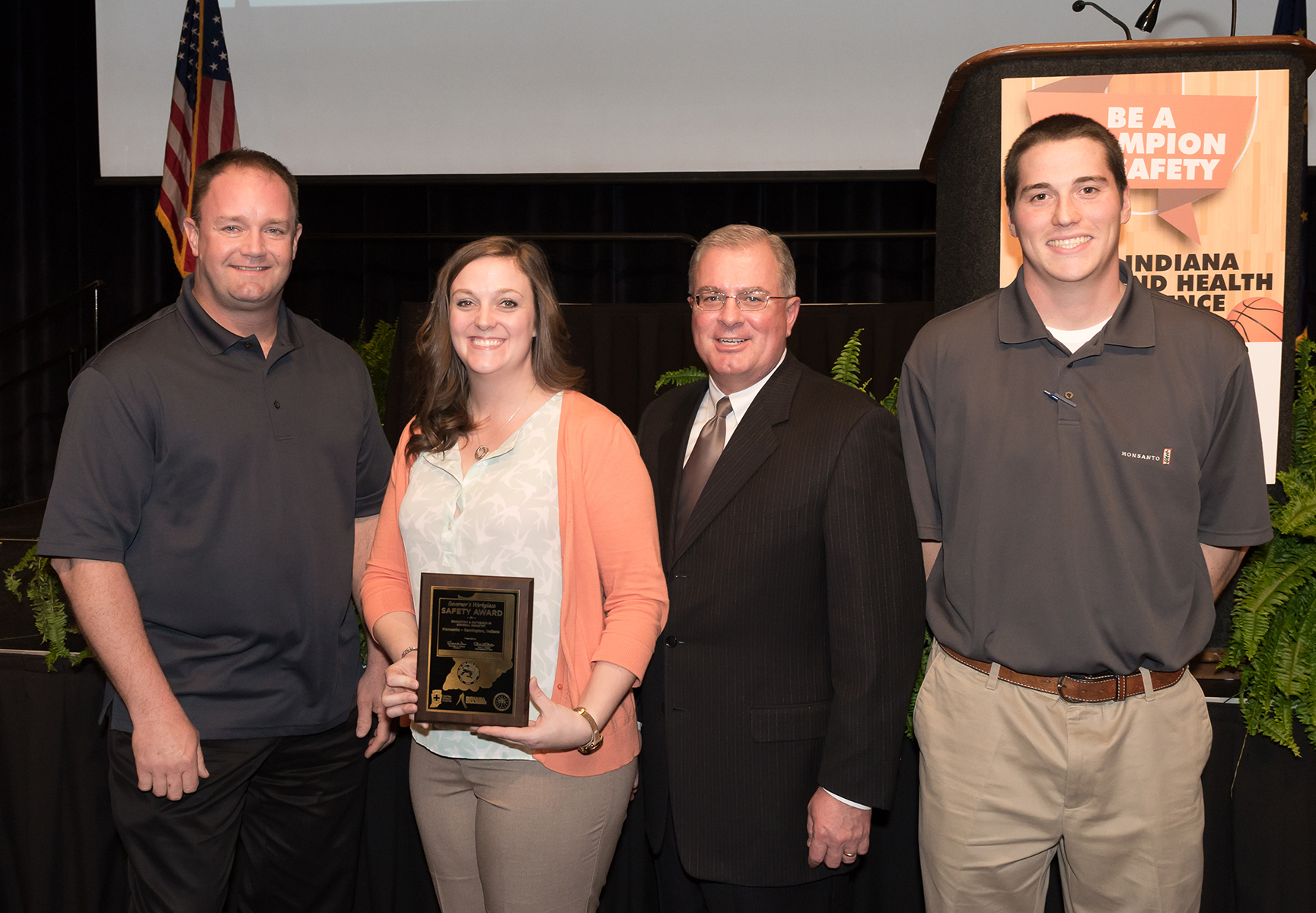 Monsanto's facility employes approximately 78 full-time and temporary employees who process seed corn.
The company has lead and participated in several educational and outreach efforts that have provided a positive safety impact in the local community. Some of these efforts have included flood relief efforts in nearby Rensselaer, involvement in the annual tri-county bicycle safety class (an opportunity which provided bicycle safety information and safety gear to 50 fourth grade students), and involvement in the tri-county safety convocation, an effort which provided an opportunity to promote fire, electrical, chemical, and trick-or-treating safety to 130 elementary school students.
The company has been an active participant in the Indiana Voluntary Protection Program since 2000.
---
Solid Platforms, Inc. (Portage, Indiana)
Education and Outreach in Construction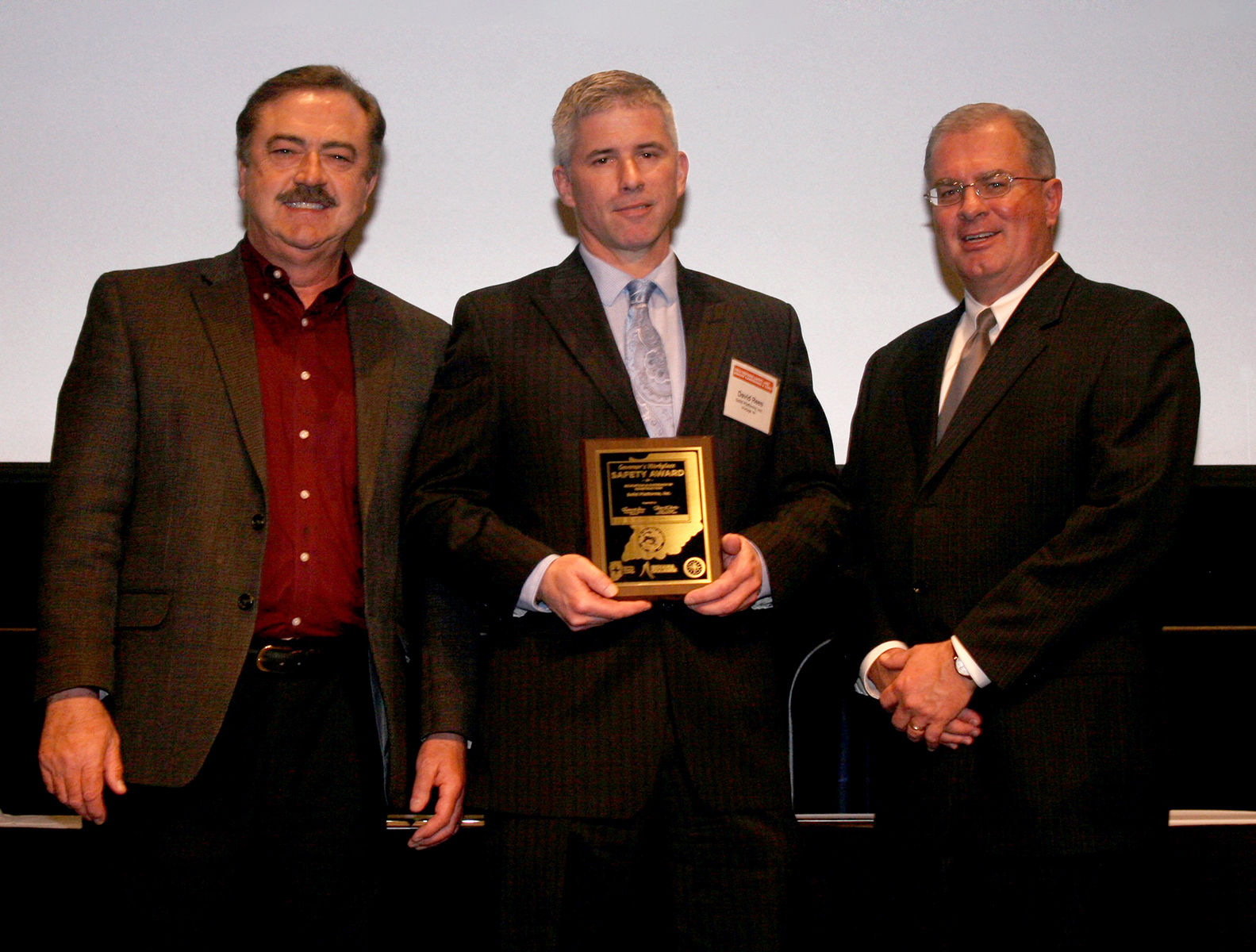 Solid Platforms, Incorporated, is a full-service scaffolding contractor. The company employes approximately 600 workers and has been in business since 1990.
As subject matter experts in all-things related to scaffolding, Solid Platforms developed and conducted a comprehensive scaffolding user training course for their construction trades clients. The training included classroom-style instruction and a hazard recognition discussion, as well as a hands-on demonstration. To date, more than 1,200 scaffolding users have participated in this training.
---
XL Industrial Services (LaPorte, Indiana)
Innovations for a Small-Sized Employer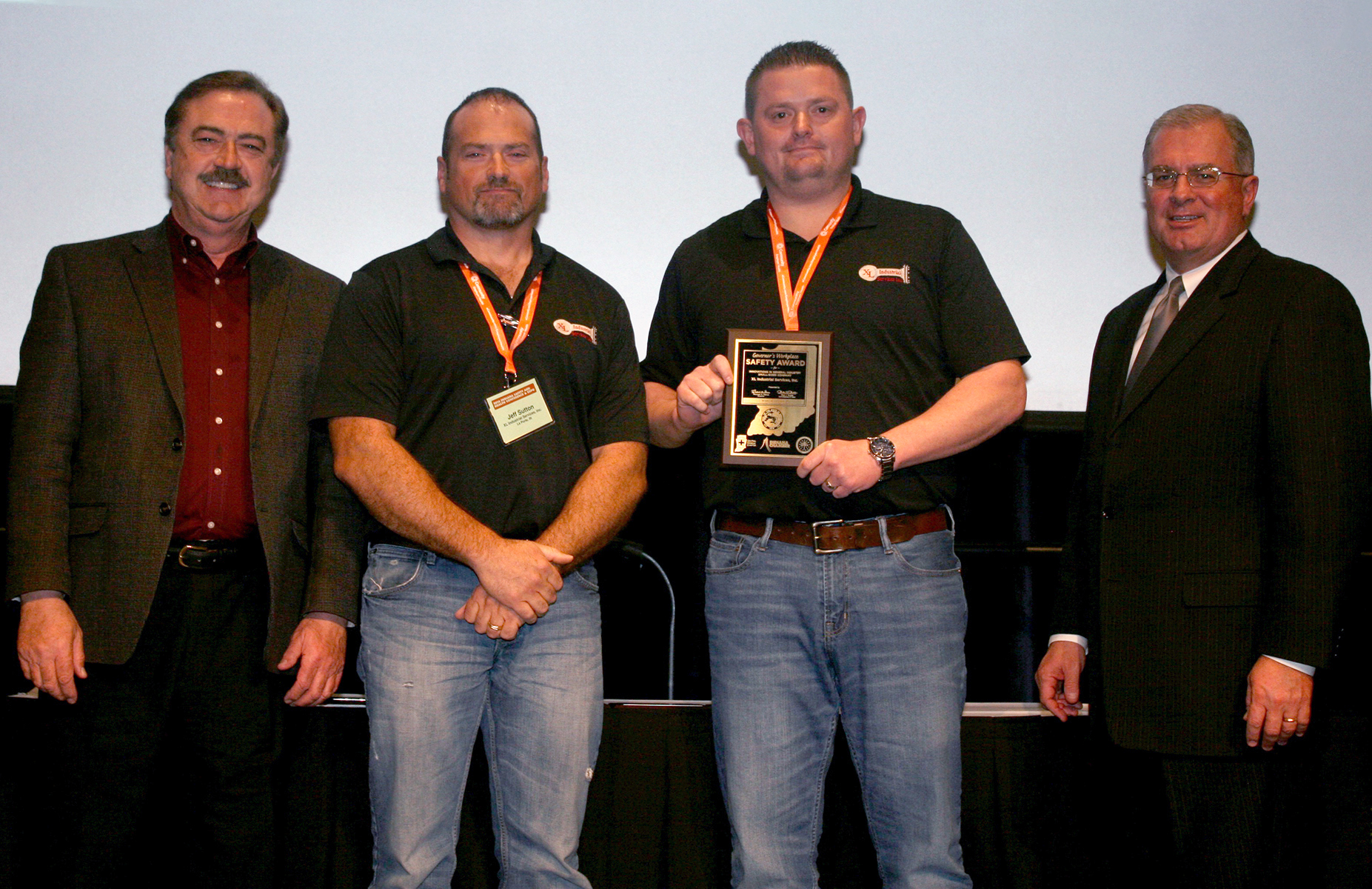 Employing 65 workers, XL Industrial Services, Incorporated, is a specialty trades contractor that constructs and maintains facilities and pipelines for gasoline and diesel terminals, as well as for chemical and food facilities throughout the United States.
In 2014, XL Industrial Services purchased and provided each of the company's 15 foremen with an iPad and software that allows field staff to document and send daily jobsite safety activities to management. These activities include daily toolbox talks, job safety assessments, equipment pre-use inspection records, and near-miss incident reports. The application also allows field staff instant access to employee skills, training, and certification records.
From June 1st to December 31st 2015, employees have documented over 1,500 daily safety meetings, 1,200 equipment and project inspections, and more than 80 corrective actions have been tracked through completion.
---
Gribbins Insulation Company, Inc. (Evansville, Indiana)
Innovations for a Medium-Sized Employer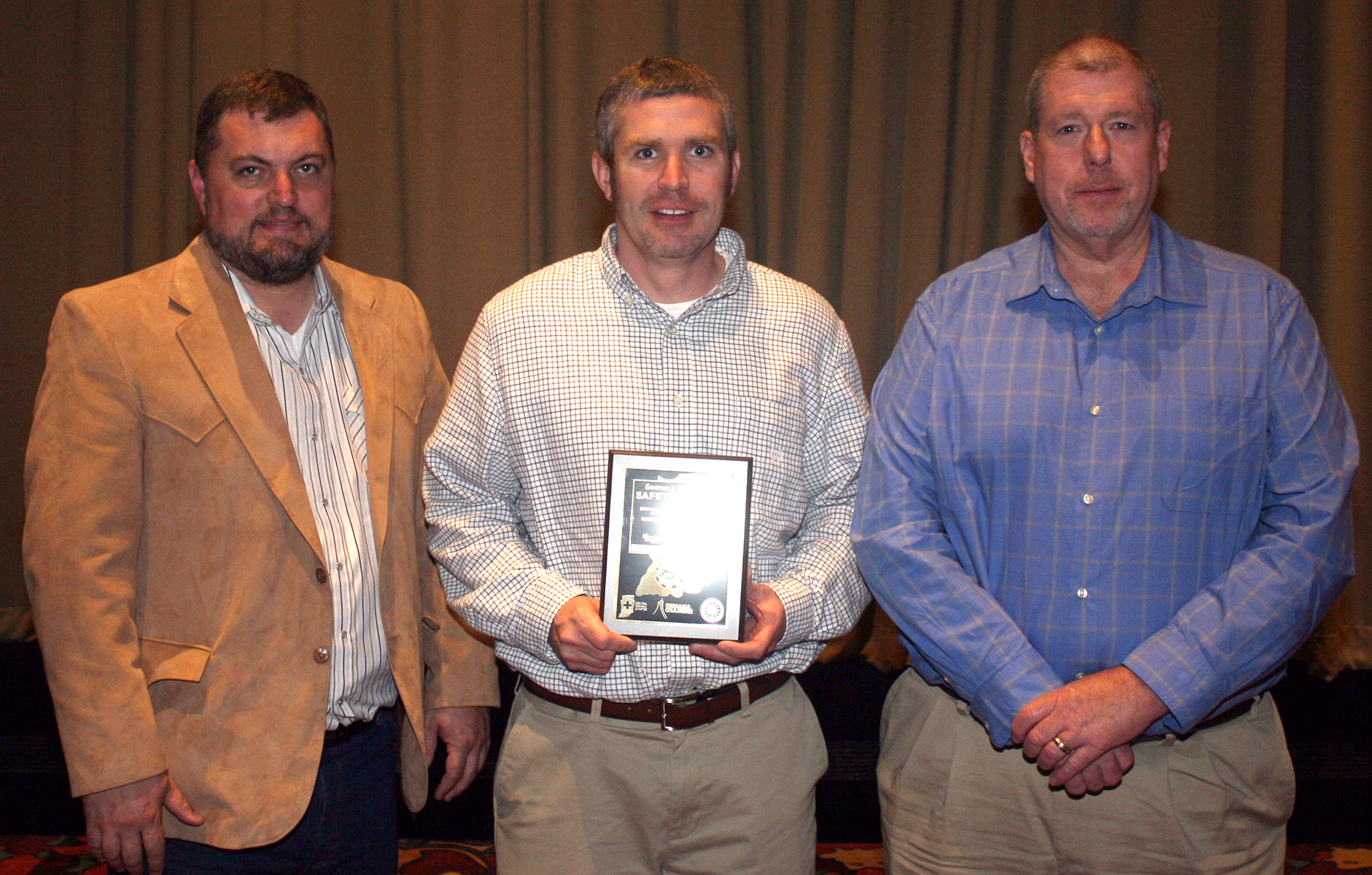 Founded in 1985, Gribbins Insulation Company, Incorporated, is a commercial and industrial mechanical insulation contractor. The Evansville-based company employes more than 200 workers who insulates mechanical systems for commercial, industrial, and power-generating facilities.
Employee involvement is the backbone of the company's workplace safety and health efforts. Gribbins has demonstrated effective employee involvement in many areas that include its Surveying At-risk For Elimination Program or "SAFE" for short. Employees are introduced to SAFE during new hire orientation. Employees are trained to conduct observations while working in the field. The company also uses employee safety surveys to gain feedback on the company's safety and health programs and efforts and to "test" employee knowledge of policies and procedures.
The company's three-year total recordable case rate is nearly 84% below its national industry average.
---
Eli Lilly and Company - Lilly Research Laboratories (Indianapolis, Indiana)
Innovations for a Large-sized Employer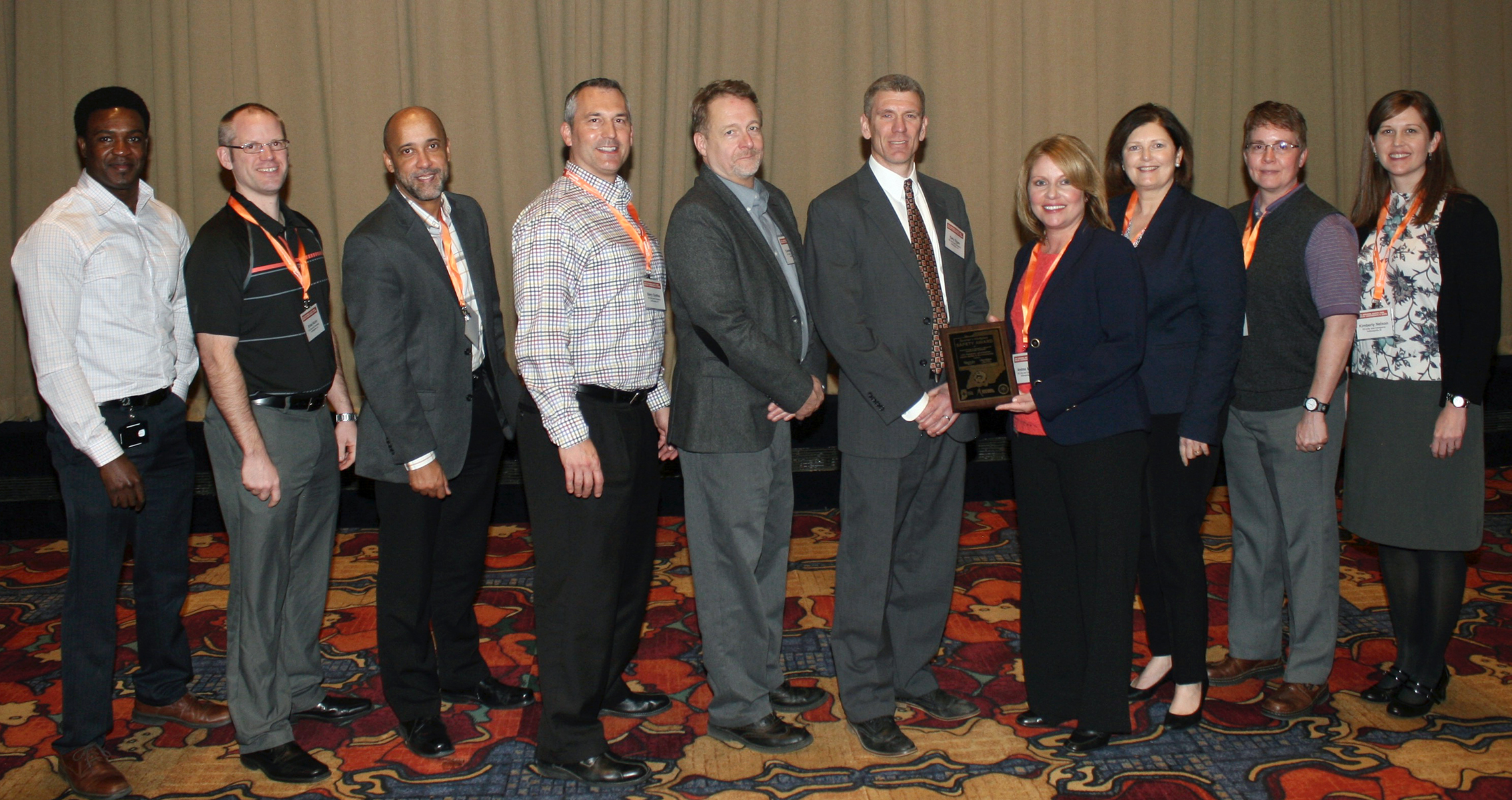 Eli Lilly and Company is a global pharmaceutical company based in the heart of Indiana.
In partnership with its scientific staff, Lilly's Research Laboratories' Health, Safety, and Environmental department developed and implemented the "GO CARD." This program was developed to address the needs of identifying hazardous substances under OSHA's 2012 Globally Harmonized System for classifying and labeling chemicals. The "GO CARD" is an internal branding acronym for: Genetic, Occupational Exposure Level, Carcinogen or Suspect Carcinogen, Allergen, Reproductive or Suspect Reproductive Hazard, Deadly/Fatal. The goal of the "GO CARD" was to ensure employees followed the safe handling practices outlined in the Lilly Chemical Hygiene Plan. All employees received a brief video via email to introduce them to the "GO CARD" concept. Implementation of the "GO CARD" has allowed for more accurate compliance with the Lilly Chemical Hygiene Plan.
---
Indianapolis Roofer's Safety Group (Indianapolis, Indiana)
Partnerships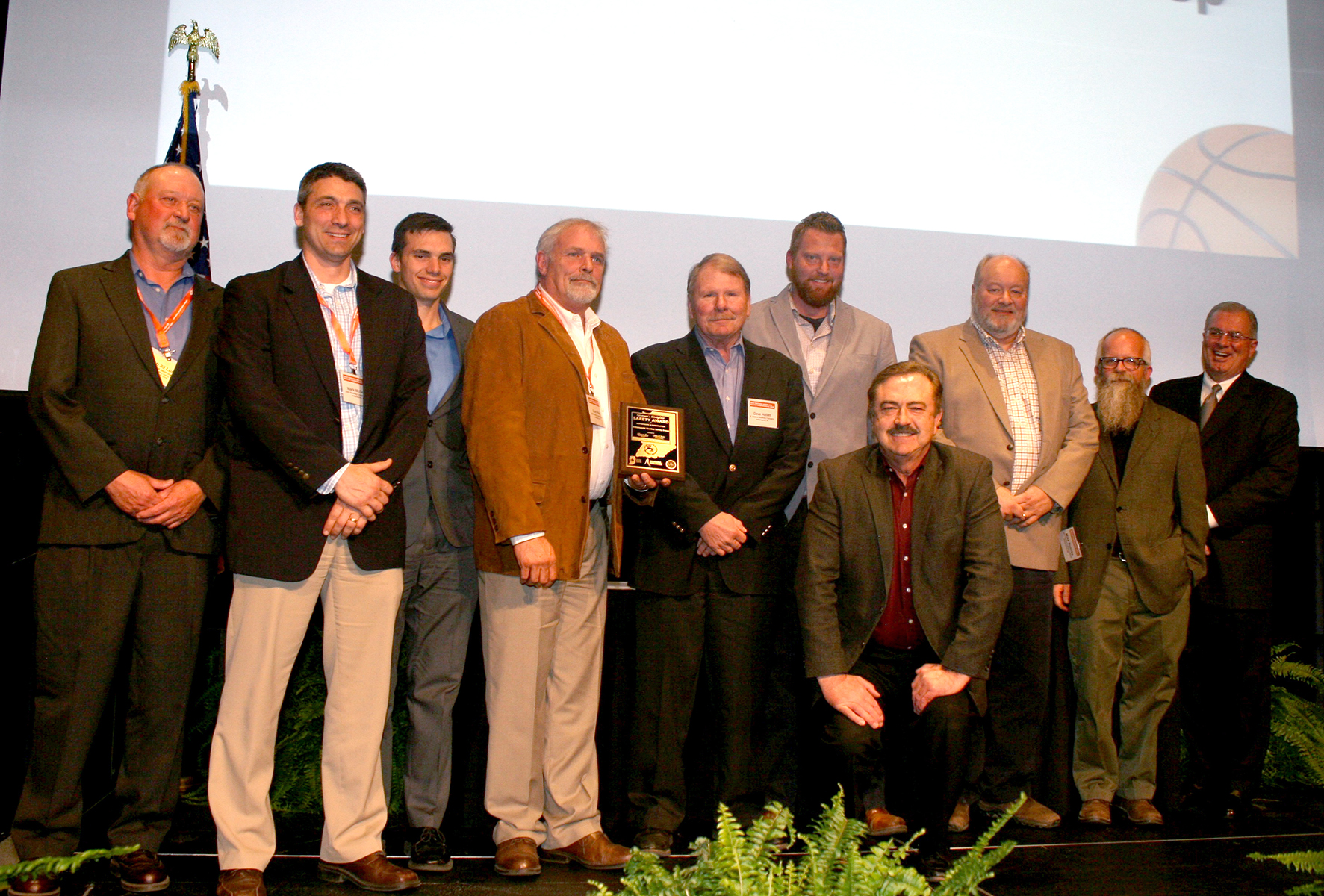 The Indianapolis Roofer's Safety Group consists of five roofing contractors and safety consultants from Safety Resources. Companies that make up the Indianapolis Roofer's Safety Group are AAA Roofing Company, Henry C. Smither Roofing Company, HRC Roofing and Sheet Metal, R. Adams Roofing Company, and Southern Roofing.
The Indianapolis Roofers Safety Group provides employees the greatest safety efforts possible through policy updates, site-specific safety program development, site safety audits, and training programs. All levels of employees—project managers, supervisors, directors, and presidents from the five companies participate in the worker safety and health activities.
Among other topics, worker safety training has included fall protection, ladder safety, distracted driving, and accident and incident reporting procedures.
The roofing industry is often stereotyped as having high turnover due largely in part to its varying work opportunities. This partnership initiative helps ensure that more than 250 roofing industry workers are provided with year-round work opportunities. This reliability of work provides workers and their families a predictable income through the year.
---
Kennedy Tank & Manufacturing Company (Indianapolis, Indiana)
Rising Star in Construction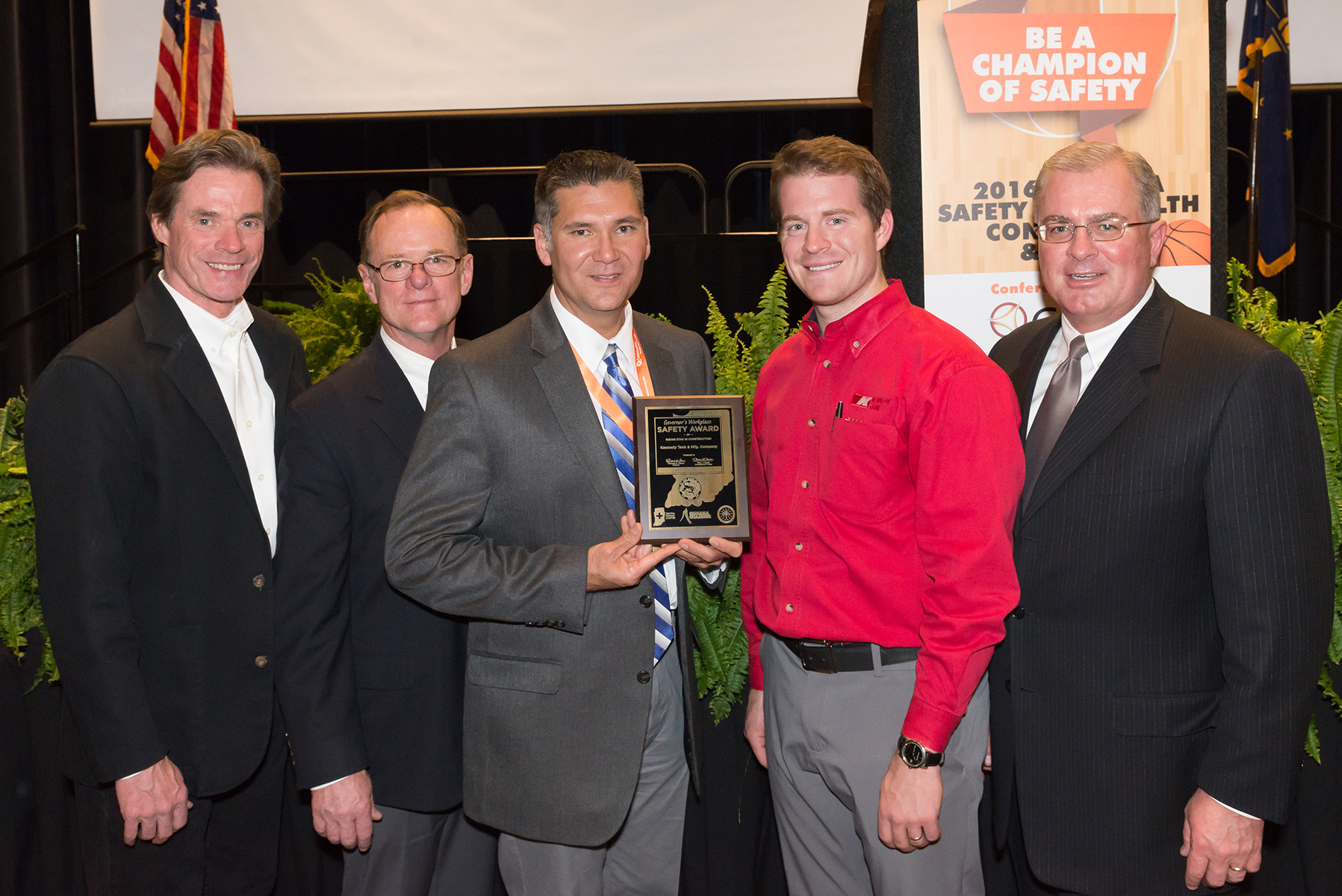 Kennedy Tank and Manufacturing Company is a contractor that specializes in new, modified, and repairs of code UL tanks, pressure vessels, boilers, and heat exchangers.
In 2008, the company's total recordable case rate was 20.26—five times the Indiana construction industry average. The company was also losing business as a result of its poor safety performance. Recognizing something had to be done, the company implemented a safety steering committee. The steering committee established both short-term and long-term safety and health goals, metrics, and culture expectations. Employees were encouraged to help come up with a meaningful safety slogan to re-brand the company's worker safety and health efforts.
The "Think Safe/Work Safely" slogan was developed. The company placed a heavy focus on safety training, which included both classroom and hands-on instruction. These efforts were driven by the company's employees through its safety perception survey. Kennedy Tank used jobsite audits, observations, and post-job reviews to identify opportunities for workplace safety and health improvements. Customers were also involved in the company's safety efforts. A Kennedy Tank employee even helped develop lockout/tagout procedures at a customer's facility. With its renewed focus on safety, the company has worked four years without an OSHA-recordable injury.
---
City of Greenwood (Greenwood, Indiana)
Rising Star in General Industry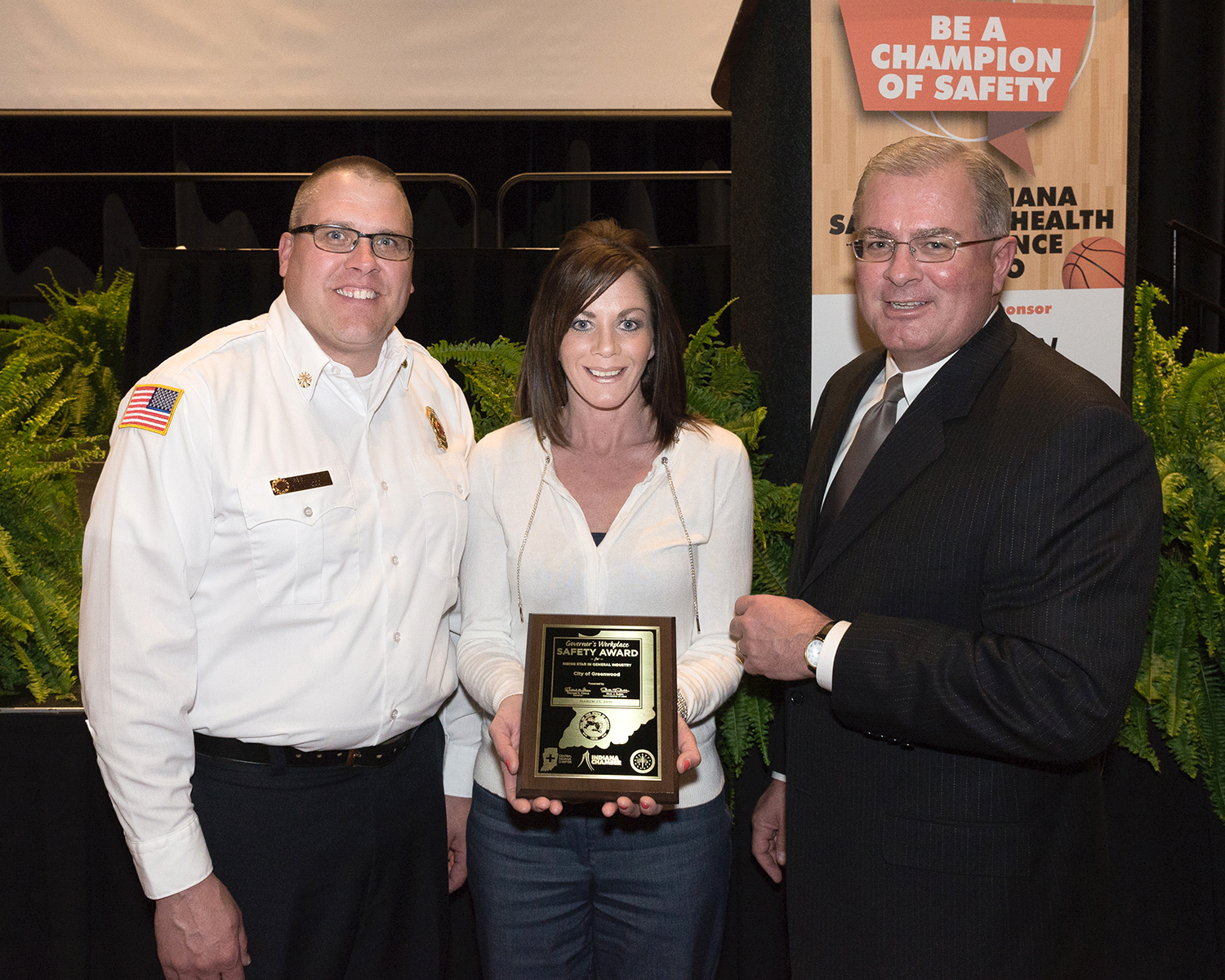 Employing more than 200 workers in various occupations, the City of Greenwood provides its residents and the local community with many services including: aviation, public safety, recreation, and sanitation.
With the support of the mayor and deputy mayor, efforts to develop the City's safety and health program began in 2012. The City has a safety committee that consists of representatives from all departments.
By early 2013, monthly safety training was initiated. Additional worker safety and health efforts have included training supervisors on incident and accident reporting, specialized safety training for snow plow drivers, and making a driving simulator available for fire and police department employees.
From 2014 to 2015, the City of Greenwood was successful in reducing its Total Recordable Case Rate by 43%.
---