2015 Award Recipients
Innovation Award: Small-sized Company
Located in Indianapolis, My-te Products, Inc., manufactures winch-hoists. These devices are designed for material handling professionals in many industries including manufacturing, construction, defense, utilities and marine. The company employs 15 workers.
The company created a new, comprehensive employee safety training program organized into six fundamental steps that included; top-level management commitment, active employee involvement, thoroughly documenting all procedures, controlling hazards and developing and implementing an effective incident reporting system.
This dedication to employee safety has left My-te Products, Inc., injury-free for the past three years.
Innovation Award: Medium-sized Company
The Princeton Toyota Logistics Services, Inc., site provides support to Toyota Motor Manufacturing of Indiana by installing post-production options on the Toyota Siennas, Highlanders and Sequoias.
The site has recently celebrated more than 1,000 days without a lost-time injury
Innovation Award: Large-sized Company
To continually improve working conditions, in 2012, Subaru of Indiana Automotive, Inc., implemented a program that allows associates to take the initiative and easily and freely document and track workplace safety concerns. Associates document and submit concerns to their team board or enter them electronically at one of the centrally-located kiosks in the facility. Prior to implementation, associates had limited means to submit and track their concerns through the process.
Not only has this program helped identify and correct safety hazards, but it has also positively affected the level of employee engagement and morale. Since the program was implemented in 2012, more than 17,000 improvements have been made.
Innovation Award: Construction
Gribbins Insulation Company, Inc., located in Evansville, is a commercial and industrial mechanical insulation contractor that employs about 200 workers.
Gribbins created its leading indicator dashboard which tracks critical pre-incident metrics within the company. Prior to implementation, the company only tracked "lagging indicators," that included first-aid injuries and OSHA-recordable incidents. The dashboard provides monthly data that is used to help evaluate where the company excels as well as where there are needs for additional attention. Dashboard reports are shared with all managers and employees. The company's employees helped develop this system by participating in employee surveys. This has led to an increase in employee participation in workplace safety and health activities.
Gribbins Insulation Company has also achieved certification in the Indiana Voluntary Protection Program.
Education & Outreach Award: Medium-sized Company
MacLellan Integrated Services - Paint Operations developed and implemented a leading indicator tracking system called "Safety Workbook." "Safety Workbook" is shared between the company's two Indiana locations. This has helped foster a high-level of transparency and has increased employee engagement in workplace safety and health activities. Safety data entered into the system - including safety audits, safety improvements, employee involvement, tool box talks and many others, can be exported in real-time. This has allowed a quick response to potential worker safety concerns. In 2014, team members from the company's Princeton location completed 79 safety improvement activities.
Education & Outreach Award: Large-sized Company
To increase employee education and awareness in all aspects of safety—work, home, and while traveling — Mead Johnson Nutrition sponsored a campus-wide safety fair. The fair was open to all campus employees and their families. The safety fair provided an opportunity for employees and their families to gain a better sense of how the family unit could be safe not only at work, but at home and in the community. Safety fair participants included representatives from the local fire and police departments, Red Cross and local health centers. The safety fair also provided an opportunity for employees to see and test the latest workplace personal protective equipment.
Mead Johnson Nutrition also holds certification in the Indiana Voluntary Protection Program.
Partnership Award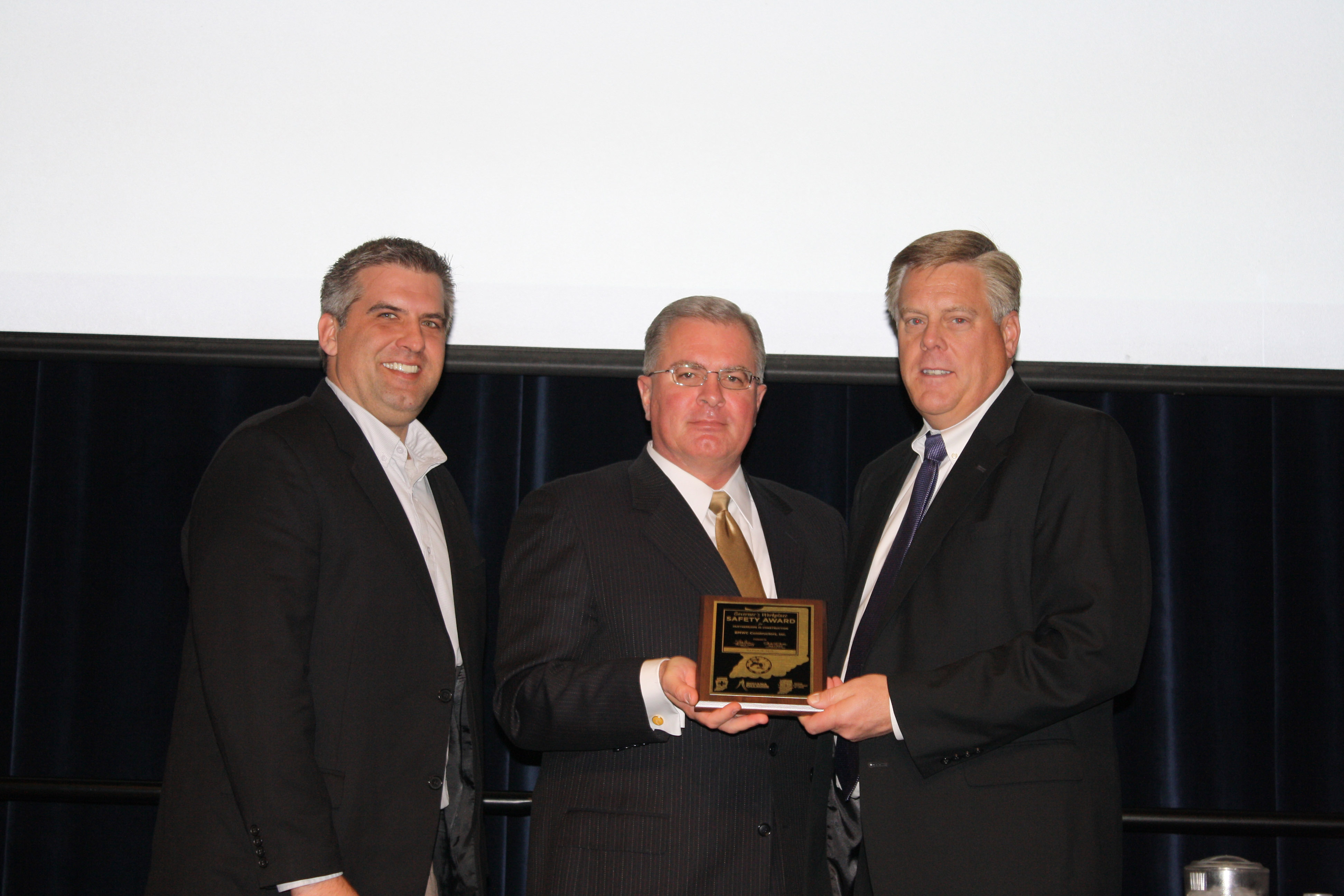 BMWC Constructors, Inc., and forum worked together to create and celebrate the first U.S. Industry Safety Week. This week-long event, held in 2014, helped raise awareness of the importance of providing a safe and healthy workplace and the need to remain injury-free every day. Activities included top management visits to jobsites, jobsite safety audits and a thorough review of safety policies, procedures and training requirements. BMWC Constructors has also achieved certification in the Indiana Voluntary Protection Program.
---