2014 Award Recipients
Innovation Award: Small-sized Company (General Industry)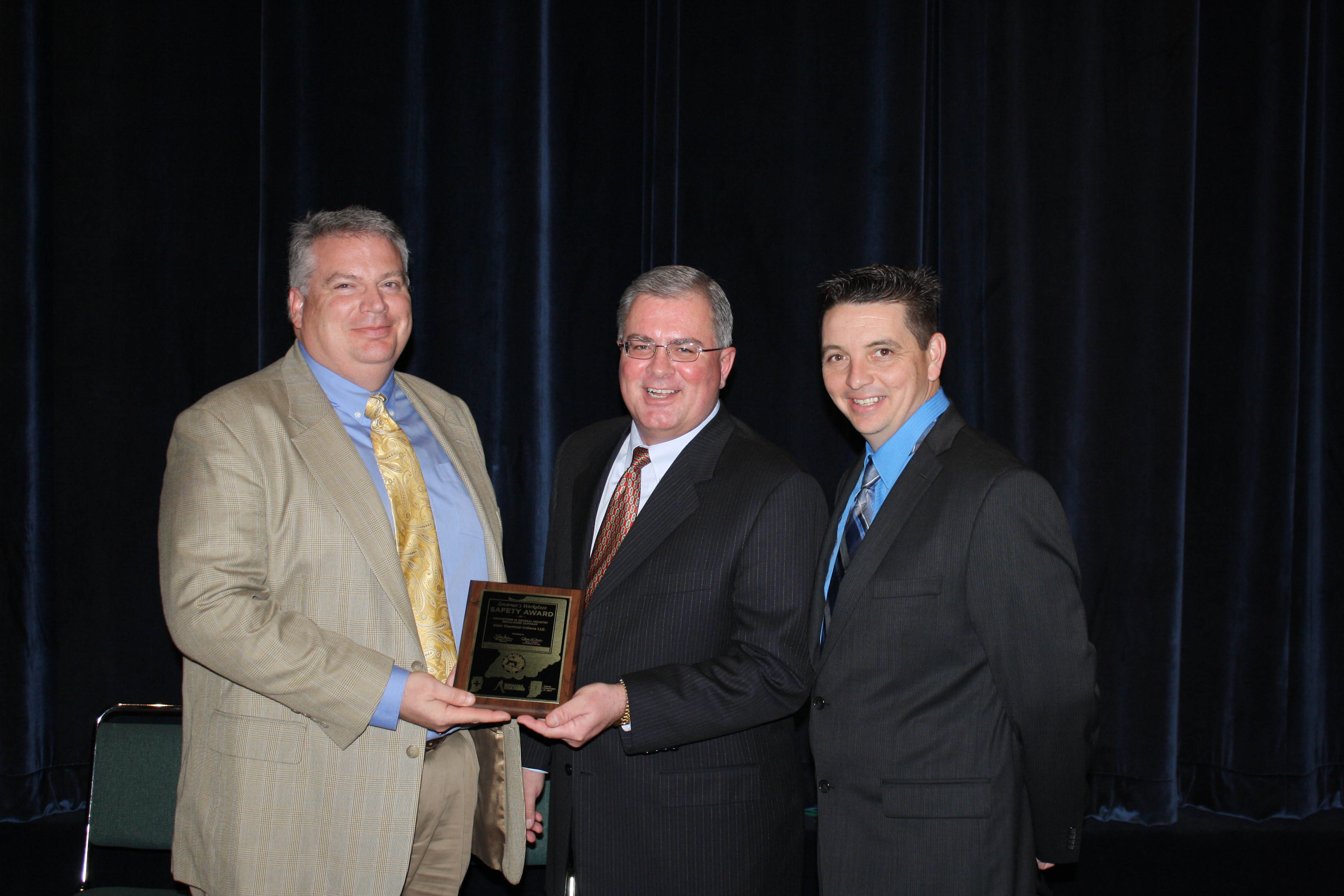 Aisin Chemical Indiana, LLC, manufactures wet friction materials for automatic transmissions used in the automotive industry. Employees are involved in activities that include press tempering, etching and bonding friction material products.
Aisin developed a risk analysis program within the company's occupational safety and health system. This activity has permitted the company to share awareness of risk in the workplace while prioritizing safety measures. The program assists team members in the development of skills necessary to assess the safety-related risks by breaking down each operation.
Aisin's Risk Analysis program is an ongoing activity that has not only allowed the team member to improve safety, but it has also had a positive effect on worker productivity. The program has provided a whole new approach to accident prevention. By including team members in this process, it has demonstrated to team members that their safety is of utmost importance and is deep-rooted in the company's culture.
Aisin Chemical Indiana, LLC, has experienced no OSHA-recordable injuries or illnesses in the last three years.
Innovation Award: Medium-sized Company (General Industry)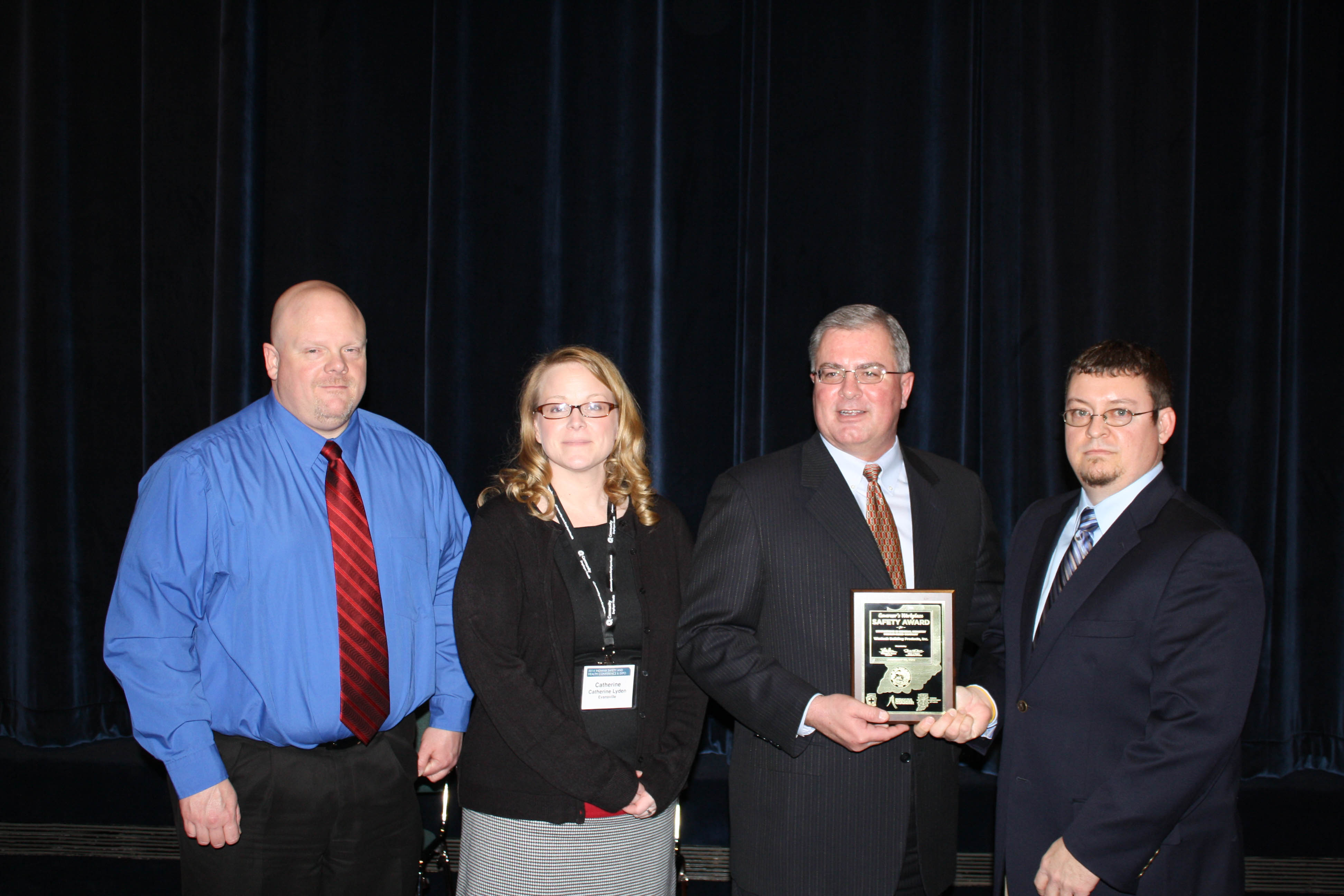 Westech Building Products produces approximately 35 million pounds of PVC fence and decking each year through a plastic extrusion process.
The industry standard method of cutting the extruded PVC to length is by using a "traveling cut off saw." This type of saw is practical and efficient, but creates large amounts of plastic sawdust which must be cleaned up and carried away, requires employees to interact with a 35 pound saw blade for cleaning and re-tooling and, while in use, creates well over 100 decibels of noise. Westech investigated alternatives then trialed and adopted a new guillotine cutter system to improve workplace health and safety as well as product quality.
Changing to an innovative heated guillotine style cutter made significant improvements to employee safety. The guillotine cutter removed nearly all plastic dust from the process. Employees are no longer required to fill, carry and dispose of 50 pound bags of sawdust, dismantle dust collectors for regular cleaning or interact with a sharp saw blade. The guillotine has also reduced noise levels in the facility, making it easier to communicate.
All employees involved in the cutting process were given the chance to use a trial guillotine cutter over the course of several months so that their feedback could be incorporated into the requirements for the final product.
Innovation Award: Large-sized Company (General Industry)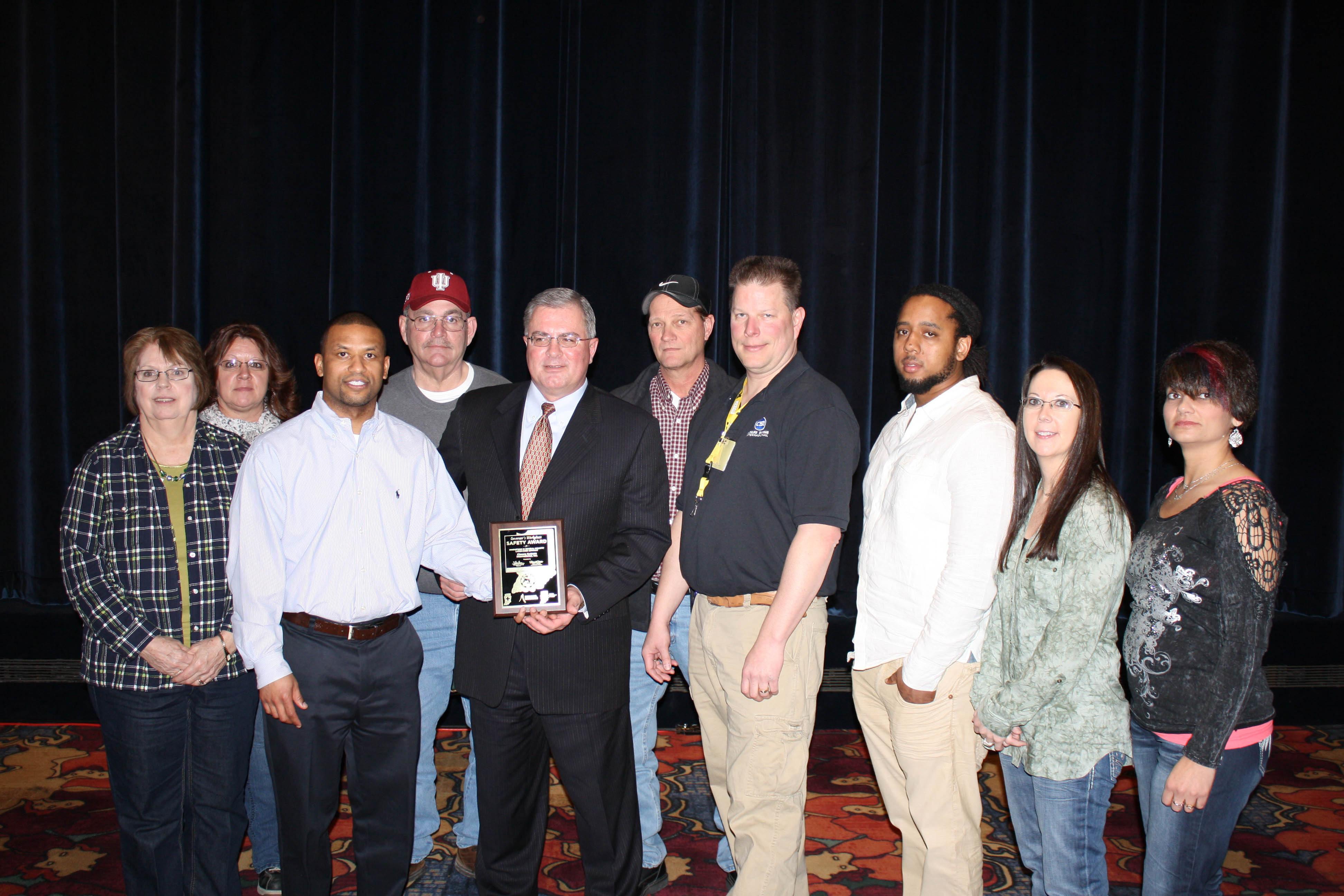 At its Crawfordsville site, Closure Systems International, Inc., is the largest plastic closure producing facility in the world and employs 230 full-time employees. Employees produce approximately 13 billion closures for beverage and oil containers annually.
Company employees participate in a minimum of three protective activities each month. Activities involve hazard recognition, environmental, safety and health compliance observations and employee behavior. Employees report at least one hazard per month for immediate investigation and correction. Environmental, safety and health compliance observations are completed by using a checklist and verifying the application of EHS rules. Findings as a result of using the compliance checklist are monitored through correction. The employee observation component, "Take a Minute Be Safe," requires employees to think through seven questions before beginning a task. Questions are aimed at confirming training, hazard recognition, ensuring employees have the appropriate personal protective equipment for each task, ensuring the right tools are available as well as other areas.
Closure Systems International, Inc.'s Crawfordsville, Indiana, location is also an active participant in the Indiana Safety and Health Achievement Recognition Program (INSHARP).
Innovation Award: Construction (Small-sized Company)
Hagerman, Inc. was formed in 1992 as part of the Hagerman Group – a family lead organization with roots in Indiana reaching back to 1908. Hagerman, Inc.'s employees specialize in general contracting, construction management, design-build services and owner representation.
Hagerman, Inc. re-worked their entire safety and health tracking method, prioritizing leading indicators like employee perception surveys and near miss reporting over traditional lagging indicators like TRC and DART rates. By changing to a leading indicator focused safety program, Hagerman is able to determine where a problem might be and apply process changes or additional training before anyone is injured.
Hagerman, Inc. has experienced no OSHA recordable incidents in the last three years.
Innovation Award: Construction (Large-sized Company)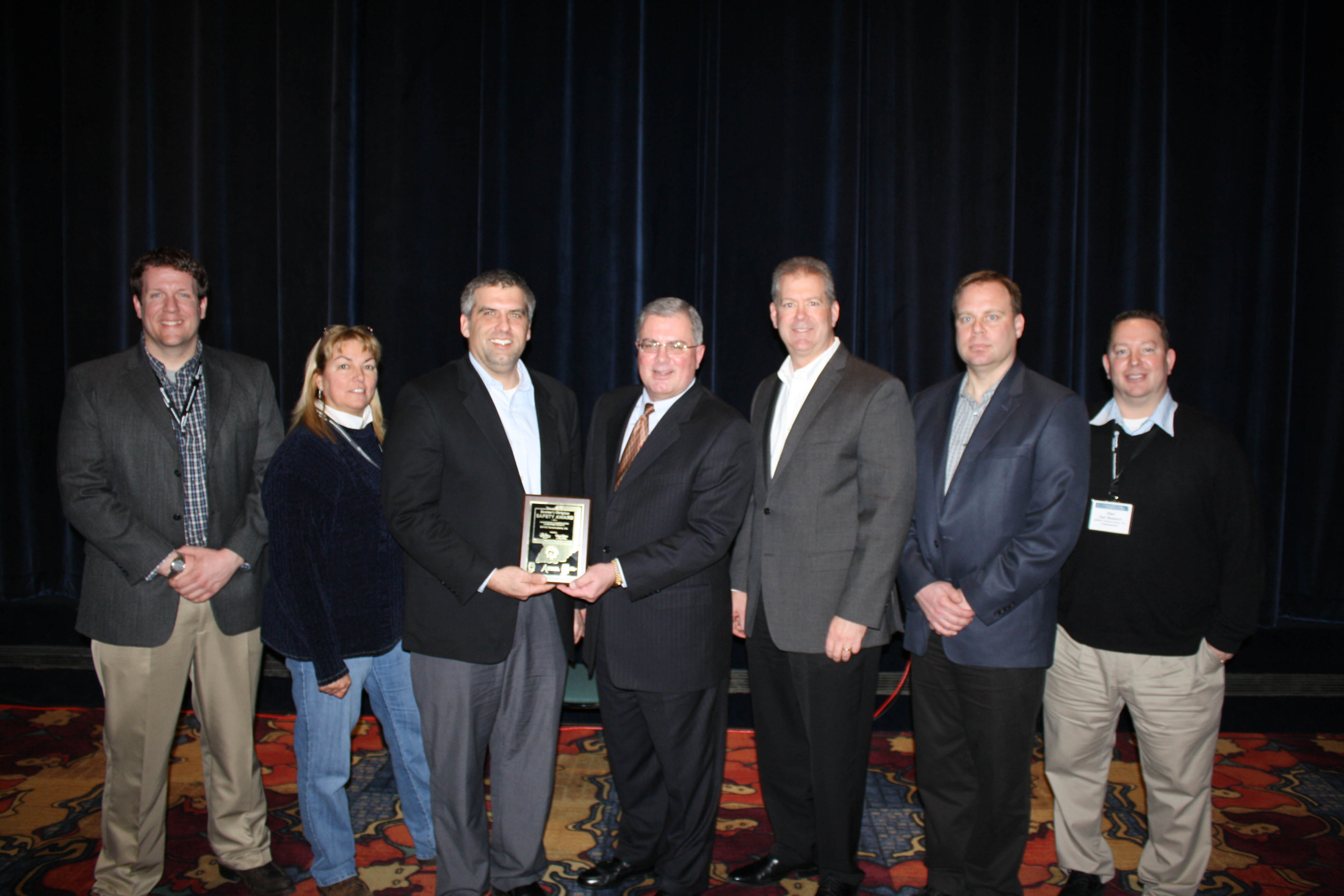 Formed in 1955, BMWC Constructors is a general contractor that performs multi-million dollar capital projects, maintenance services and more for the petrochemical, refining, biotechnology, healthcare, manufacturing and food processing industries.
BMWC Constructors has created a new "innovation catalog" system that is accessible through their company Intranet. In this system, any new health and safety or process improvement idea that has been successfully implemented at any BWMC jobsite can be cataloged, stored and shared across the entire company. This employee-driven innovation catalog contains proven ideas that affect all areas of the company and allows best practices to be efficiently implemented at every jobsites. The catalog also functions as a how to guide for each improvement so that details are not lost.
Education & Outreach Award: Small-sized Company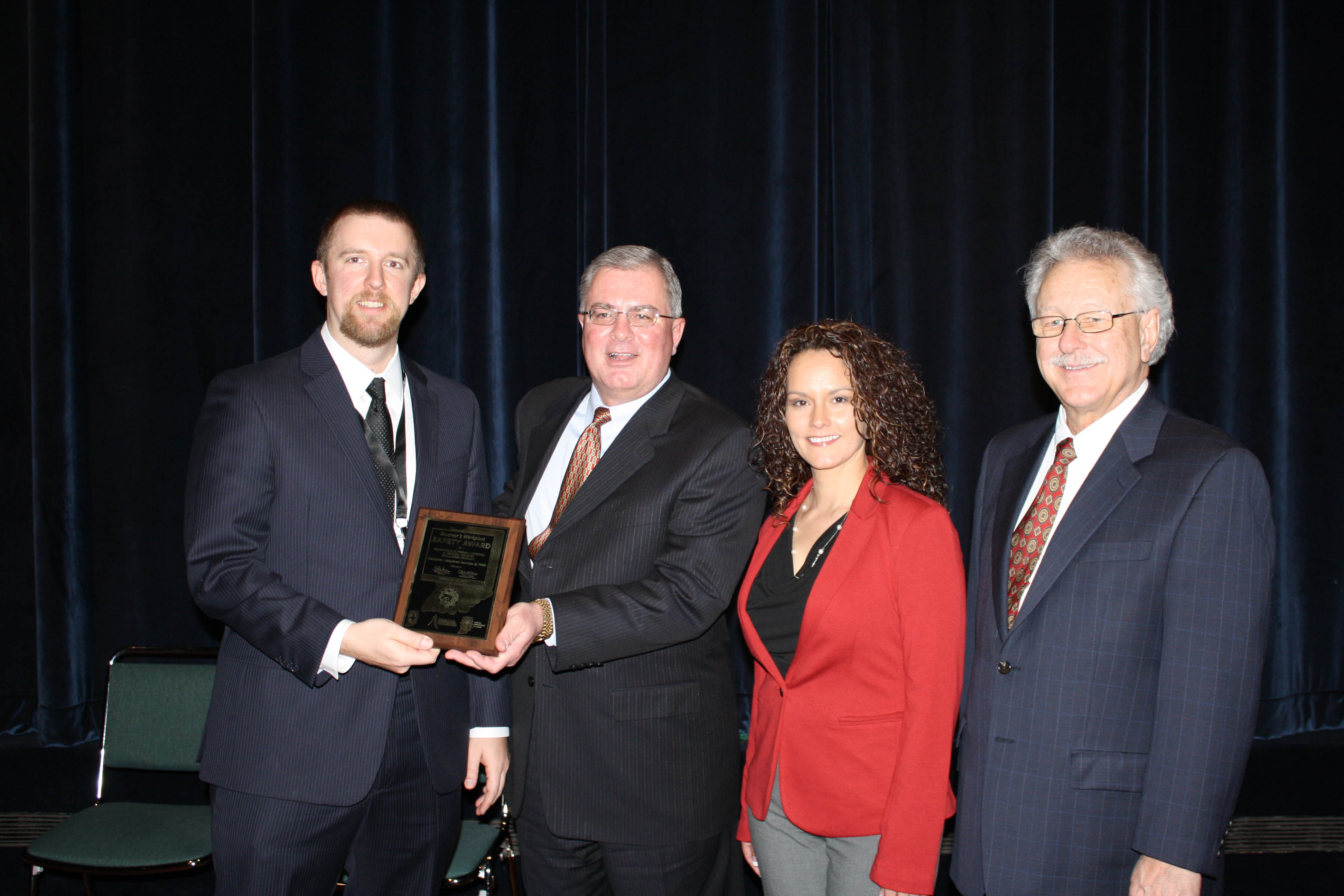 MacLellan Integrated Services provides high pressure water and dry ice blasting services for cleaning paint booths, curing ovens and other areas of the automotive industry.
After an employee was injured in 2010 using a high pressure water blaster, MacLellan re-worked their water blasting training certification program. The program now consists of both classroom and practical training spanning four levels of certification testing. Employees involved in blasting are required to wear an indicator showing their level of training on their hardhat at all times.
All employees involved with high pressure cleaning must first become a qualified attendant/spotter to an experienced employee trainer. Employees can only be certified as a Level One Blaster after passing a test covering basic safe work practices for pressure washing, emergency procedures and what to do in an emergency (including First-aid, CPR and AED training). To move to a second level blaster, employees must pass further testing on lockout/tag-out, equipment inspections, emergency stops and more while being observed for a minimum of 10 shifts. To be considered an "experienced" blaster at the third level, employees must consistently adhere to standards including pre-operation inspections, blasting standards, shutdowns and emergency actions. Annual re-certifications are required. Finally, fourth level blasters are considered trainers with a minimum of six months experience. All level four employees must be recertified annually and any finding during daily audits returns the employee to the third level.
There have been no injuries since the new certification process was implemented.
Education & Outreach Award: Large-sized Company
Taghleef Industries, Inc., is one of the largest manufacturers of polypropylene film in the world – manufacturing 360,000 tons of film each year across its 8 factories. Indiana's Rosedale site employs 450 full-time.
Taghleef created a volunteer safety audit team made up of shop floor and management/supervisory employees from plants across the country. The team is headed by the Rosedale safety and loss prevention manager and inspects all North American plants on an annual basis.
Due to the Rosedale plant's large size, the safety team has broken the plant into four different areas which are seen as distinct. In this way, the safety audit team inspects the Rosedale plant four times every year. Three to four employees spend two to three days in each area of the plant and focus on OSHA compliance, management and employee involvement, providing a safe work environment and sharing best practices. Audits include conducting employee interviews, reviewing safety procedures, training records, inspection records and best practices. Annual audits are reviewed and published to the vice president of operations, plant managers and safety audit team members.
Safety audit team members also conduct yearly inspections of their own facilities.
Education & Outreach Award: Construction (Small-sized Company)
Steinberger Construction, Inc., provides industrial design and construction services for manufacturing, commercial, government and agriculture clients in north central Indiana as well as surrounding states.
In addition to regular occupational safety and health training, Steinberger Construction took strides to improve its safety and health outreach to employees. Employees of Steinberger Construction assisted in the development of three separate training courses. The courses included construction fundamentals, leadership training and general safety training. Each course was designed to further develop technical or managerial skills of the Steinberger Construction employees. The construction fundamental training course is a 31-week coursed that was designed to introduce employees to construction industry terminology and safe work practices. Topics include concrete, steel work, welding and glass cutting as well as carpentry and other site work. Steinberger Construction's leadership training is a 12-week course with the purpose of teaching employees various leadership roles and safe techniques. The course was developed for both current and potential supervisors. The general safety training consists of annual training courses for all employees. All employees are required to participate in bloodborne pathogens, asbestos awareness, excavation safety, fall protection as well as other training courses.
The company experienced no OSHA-recordable injuries in 2013. Steinberger Construction was also recognized with a Governor's Workplace Safety Award in 2008 and 2012.
Education & Outreach Award: Construction (Medium-sized Company)
Founded in 1985, Gribbins Insulation Company Inc., is a commercial and industrial mechanical insulation contractor. The company has six locations in Indiana, Illinois and Kentucky.
Last year, the company created and implemented a new monthly safety and health training program. The new program supplements an additional safety meeting each month with a focused training topic. In 2013, these focused topics included fall protection, aerial work platforms, confined spaces, electrical safety, fire protection and prevention as well as scaffold, stairway and ladder safety. Employees participate in the training and must "test" out of each topic. To pass, employees must achieve a score of 80 percent or better. Both management and employees have benefited from this improved training. Employees have a better understanding of occupational hazards associated with jobs and tasks and supervisors know who has been trained on a given task. Training is monitored with software that provides notification when training is nearing its due date.
The company experienced no OSHA-recordable injuries in 2013. Gribbins Insulation was also a recognized with a Governor's Workplace Safety Award in 2011 and 2013.
---