2009 Award Recipients
Innovation Award: Small-sized Company
DSM NeoResins+ is a small chemical company that makes water-based industrial coatings for the paint and graphic arts industries. In February 2008, the company integrated a near-missing reporting system called ZIP/SAFE. The system is the cornerstone of the company's behavior-based safety program. The SAFE report includes specific details and facts of the incidents and interviews with employees familiar with the area in which the incident happened. The final report is sent to all global locations for review and raises awareness to ensure the prevention of similar future incidents.
Innovation Award: Medium-sized Company
Emerson Industrial Automation is a manufacturer of power transmission drives, components and bearings for the automotive industry. In 2008, the site achieved 4.5 years of operation and more than 2.3 million man hours with no lost time injuries. The site's safety team meets regularly; a safety bulletin board and a weekly newsletter are used to communicate safety news to the entire plant. The company has also implemented a comprehensive ideas program to generate safety improvement ideas. Since implementation, the program has generated more than 2,000 ideas. Because of the many safety initiatives, the company also saw a reduction in Workers' Compensation claims by nearly 60% from 2007 to 2008.
Innovation Award: Large-sized Company
The Power Supply Division of Indianapolis Power & Light Company (IPL) includes nearly 500 employees and provides the generating capacity of the company. Although the Power Supply Division has consistently performed below the national average injury rate, frequent near misses were reported by the traveling employees because of confusion over the differing procedures for energy control. Because of this, the Power Supply Division formed a core team of individuals, including representatives from all three sites to devise a Hazardous Energy Control Program that was consistent among all three sites. The implementation of the consistent policy improved methods to secure energy isolation and eliminated incidents.
Innovation Award: Specialty Contractor
ERMCO, Inc. is an electrical and low voltages systems contractor located in Indianapolis. The company currently employees more than 400 union electricians and worked more than 996,000 man-hours in 2008. The company began a Zero Incident Program in May 2008. The Zero Incident Program has led to a higher level of employee accountability and increased participation in the safety program. Since implementation of the Zero Incident Program, the company has experienced no lost time accidents.
Education & Outreach Award: Small-sized Company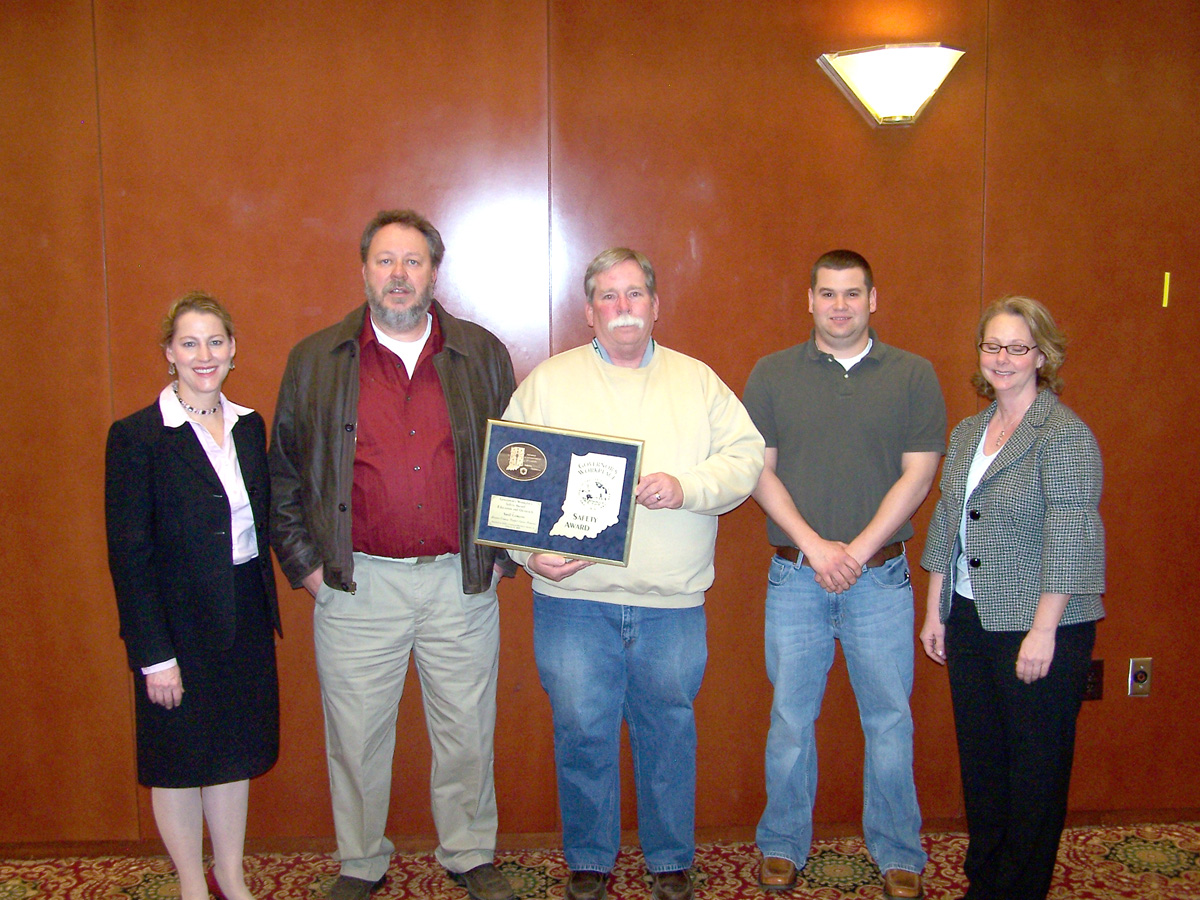 With 25 employees, Monsanto's soybean production facility in Windfall, Indiana is responsible for processing, packaging and shipping more than 60,000 acres of soybean seed crop. Recognizing a need to bring safety educational activities to rural children, employees at the Windfall facility organized a local "Farm Safety 4 Just Kids." In 2008, the chapter was recognized for reaching 10,000 people with farm animal and equipment safety training throughout the area. Historically, the agriculture industry averages more than two-dozen workplace fatalities each year and presently has the highest injury and illness rate for all industry sectors. Another activity spear-headed by Monsanto's Windfall employees is the program, "Buckle Up or Eat Glass." The program educates children and teens of the dangers of not wearing seatbelts. Between two county schools in the Tipton-area, more than 1,300 students participate in the program each spring.
Education & Outreach Award: Medium-sized Company
Futurex Industries operates locations in Indiana in Bloomingdale, Terre Haute and Marshall. About five years ago, the company's Workers' Compensation experience rating was almost twice the nominal rating. Recognizing something had to be done, management instituted safety goals and metrics for improvement. Accidents are now investigated for root cause and corrective actions to prevent similar events from occurring are in place. The company also implemented a return to work program for injured workers—allowing them to earn wages even while on restricted duty.
Education & Outreach Award: Large-sized Company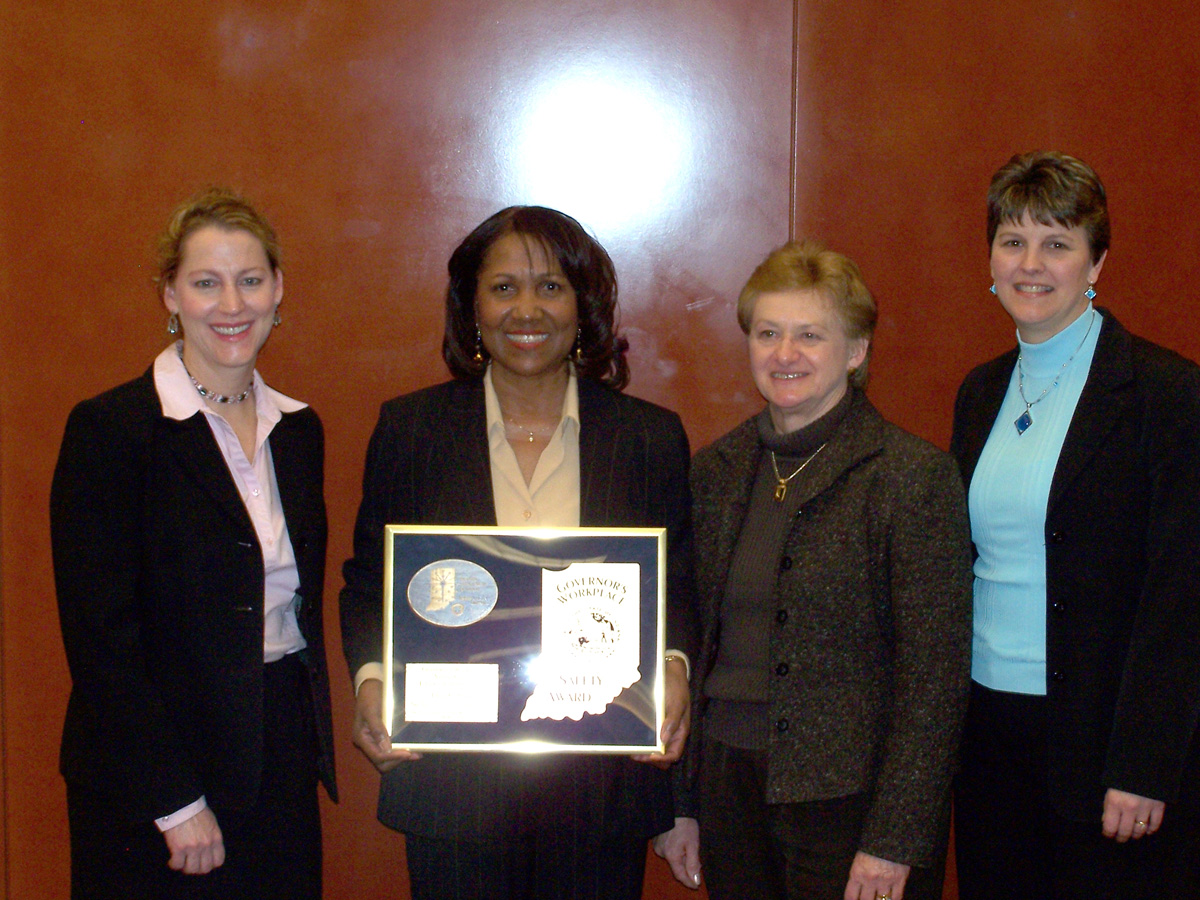 Employing nearly 600 employees in Mishawaka, Indiana, Bayer Healthcare LLC manufacturers home healthcare diabetes medical device systems. In 2003, the company began implementing a defined structured safety and health process incorporating proactive elements versus reactive elements in the workplace's safety and health program. An annual safety and health fair is planned and attended by all company employees. Safety is incorporated into the daily business decisions, goals and commitments and is the number one priority that is visibly led by management and empowered by employees. Bayer uses a scorecard to measure progress.
Education & Outreach Award: Construction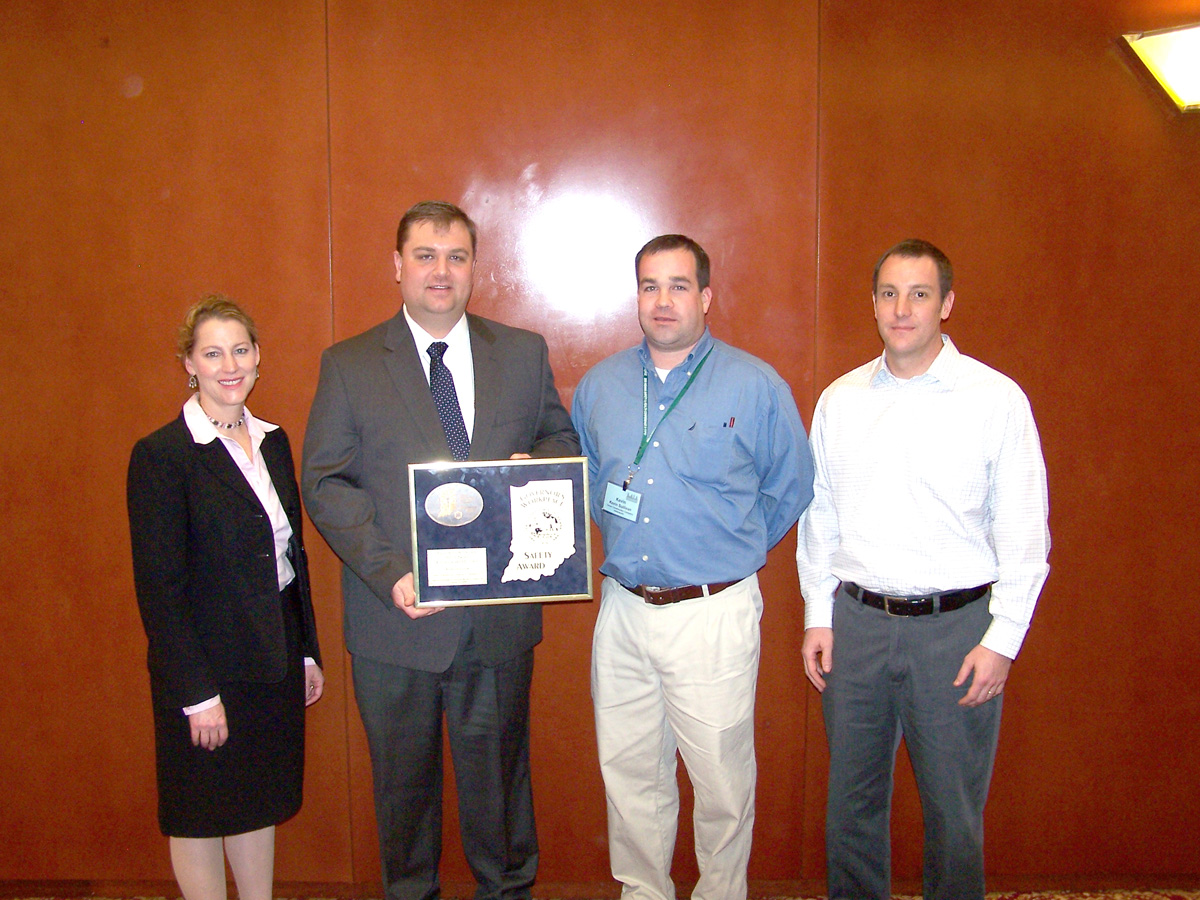 A recognized leader in safety in the construction industry, Turner Construction Company of Indiana employees have worked without a lost time or recordable incident for the past six years. Turner's safety culture embraces the principle of "Building LIFE—Living Injury Free Everyday." The Turner School of Construction Management for Minority & Women Owned Businesses is a program geared towards developing and improving operations in the construction industry. The program consists of a series of free seminars for minority and women-owned businesses and has been a resource for more than 140 local business owners and employees. Additional outreach included an OSHA 10-Hour training that was provided to a group of small subcontractors working on the Georgetown Apartment Projects.
Partnership Award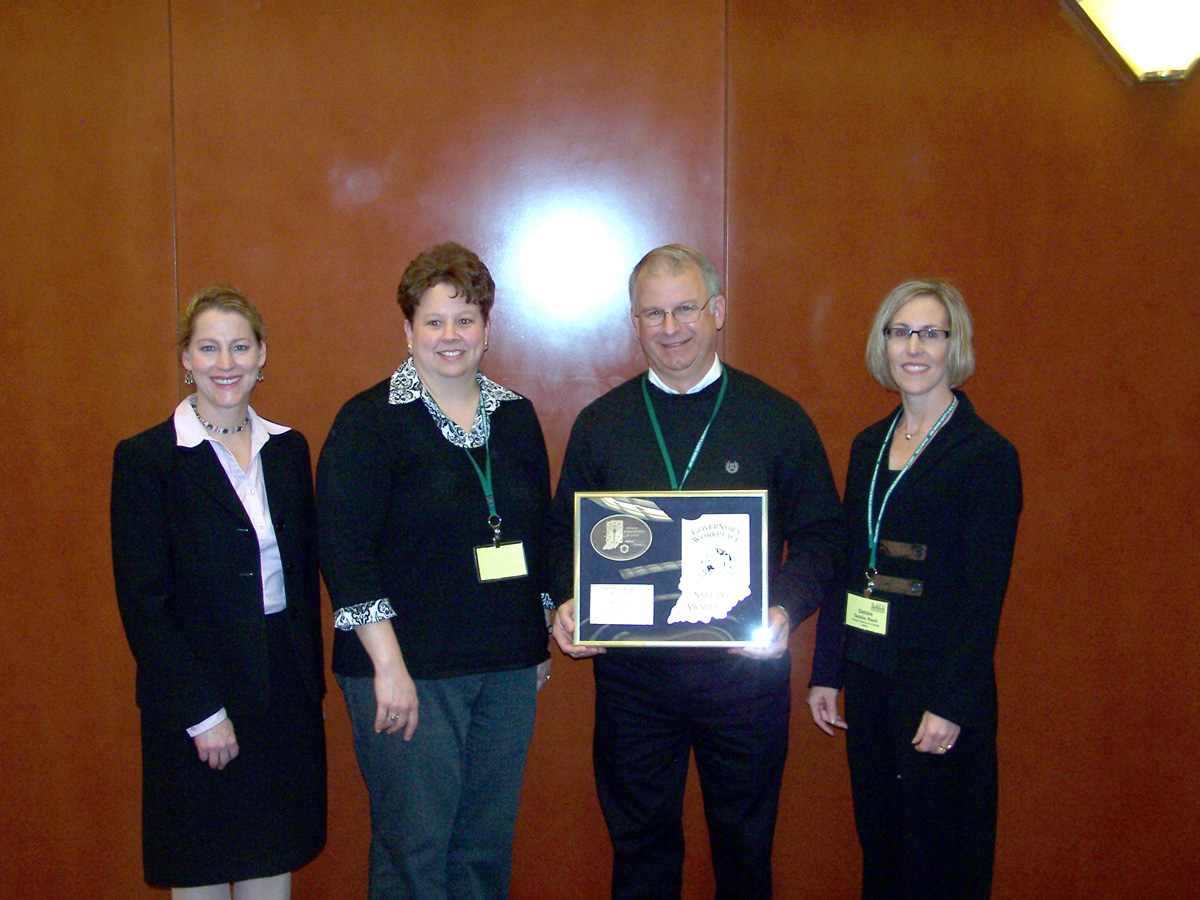 Kimball Electronics Group employs nearly 750 employees and is an electronic component manufacturer for the automotive, medical and public safety industries. In 2005 and 2006, the company experienced an intolerable increase in recordable injuries, mostly ergonomic. As a result, a partnership with Advanced Rehabilitation, Inc. (ARI) was formed. Today, employees take part in the Early Intervention and Prevention Program. The program aims at identifying symptoms of musculoskeletal disorders in the early stages of development. Together in 2005 and 2006, the company spent more than $238,000 in direct Workers' Compensation costs. The partnership with ARI proved to be so successful, that in 2007 and 2008, the total Workers' Compensation costs were just more than $19,000. Even when adding in the cost of the program with ARI, Kimball showed a decrease in workers compensation costs paid of 75%.
Overall Safety Award: Small-sized Company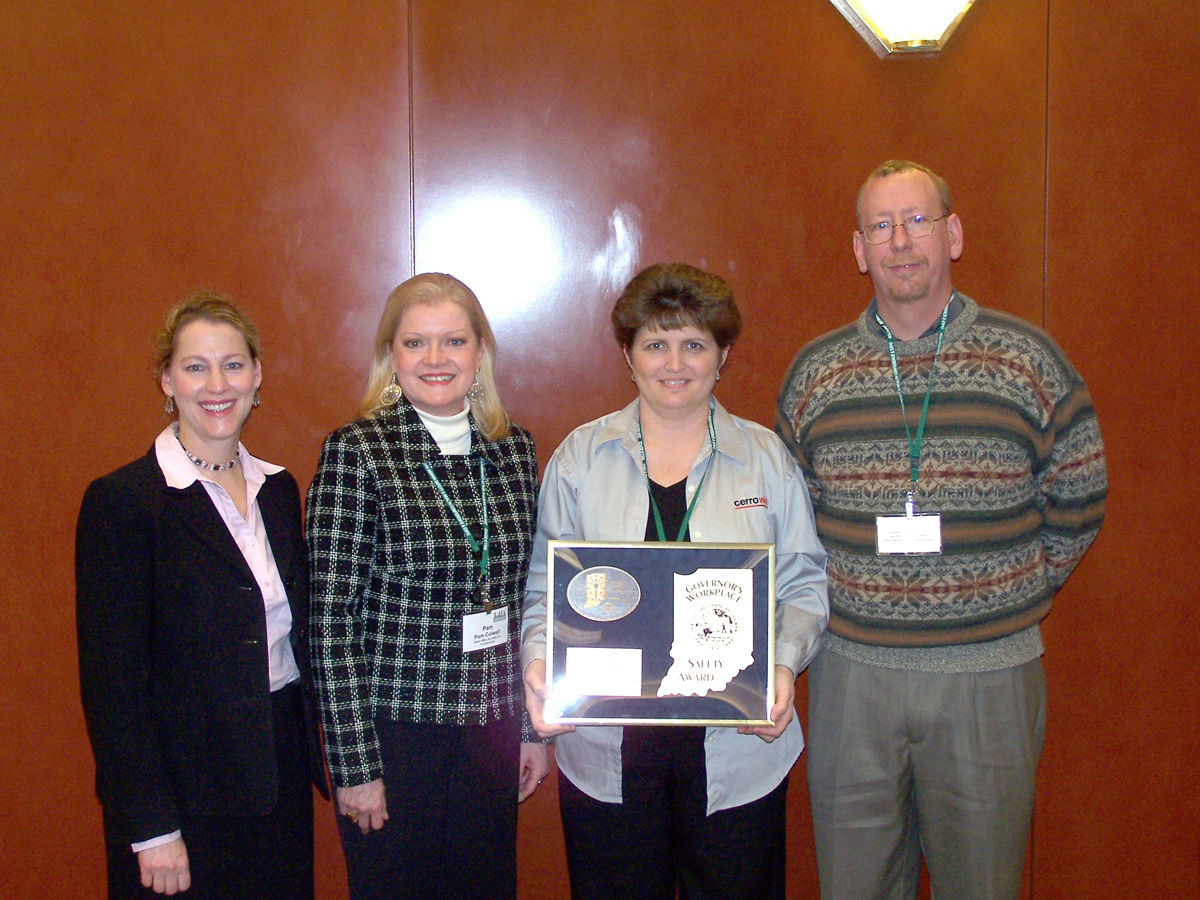 Cerrowire, Inc. began production at its facility in 1998 and manufacturers copper electrical building wire and cable. The company began an extensive outreach program for its employees by focusing not only on workplace safety, but safe practices in the home setting. For the first time in the Crothersville site's history, there were no recordable injuries in 2008.
Overall Safety Award: Medium-sized Company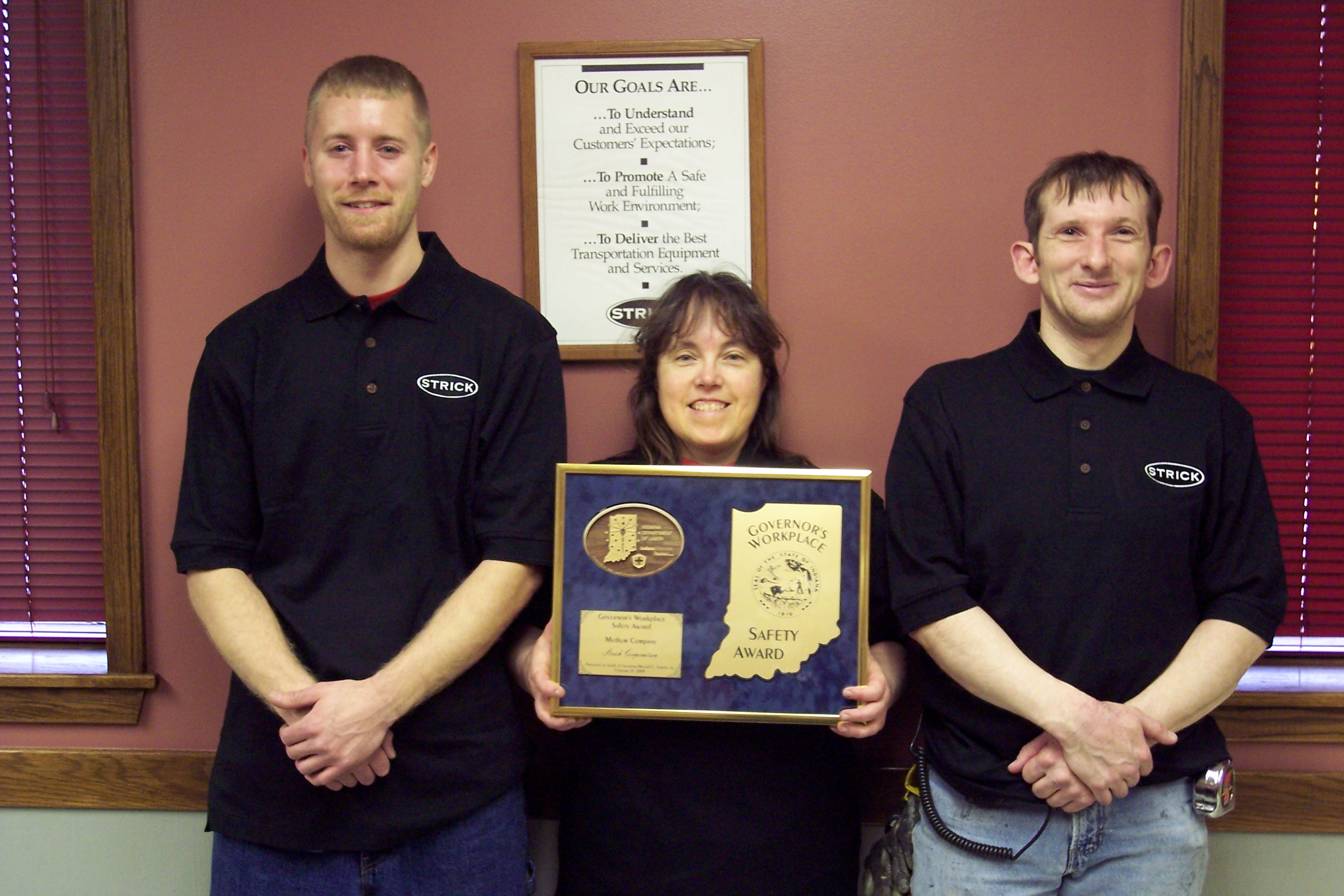 The Strick Corporation manufacturers trailers for the trucking and freight industries. In 2002, the Strick Corporation experienced a workplace incident that claimed the life of an employee. This was the turning point for management and employees to give safety a new priority. Employees began volunteering for the company's safety committees and providing ideas and suggestions to help maintain plant safety. In the past few years, the company has steadily improved its safety record. The Strick Corporation went from averaging an OSHA recordable injury daily, to receiving multiple awards for their achievements in workplace safety and health in the last four years.
Specialty Contractor Award
Solid Platforms, Inc. was founded in 1990 in Portage, Indiana. As one of Indiana's largest employers of union carpenters represented by the Indiana/Kentucky Regional Council of Carpenters, the company builds, maintains and dismantles various types of scaffolding on new construction and fast track projects, and shutdown and general maintenance assignments. Solid Platforms has been awarded several awards at both the national and local level for outstanding achievements in workplace safety and health. In November 2008, Solid Platforms was recognized by their industry peers for attaining more than 2.5 million work hours without a recordable incident.
---