Main Content
Article
Meet Our Consultants
Safety Consultants use a variety of testing instruments and focus on physical hazards related to machinery from hand tools and cranes to scaffolds, which can result in injuries ranging from skin irritations and abrasions to broken bones, amputations and death.
Industrial Hygiene (IH) Consultants use various sampling devices and focus on health hazards related to chemical and noise exposures, which can result in reduction or loss of personal abilities such as hearing, memory, sight, muscular function and death. Consultants address biological hazards such as bacteria, viruses, fungi and other living organisms which may cause adverse health effects. They also cover chemical hazards (solids, liquids, gases, dusts, fumes and vapors) which carry toxic chemicals to workers through inhalation (breathing), absorption (through direct contact with the skin) or ingestion (eating or drinking).
Both Safety and IH Consultants look for hazards related to electrical, falls, fire protection, material handling, use and storage of materials and welding.
INSafe Consultants
Harold Davidson
INSafe Safety Consultant
Harold's specialty comes from a strong 17-year position in production and plant maintenance and serving on a saftey committee for SILGAN Plastics. A new team member to INSafe, Harold transferred to the consultation division from the enforcement side of workplace safety and health. He had previously worked in IOSHA as a compliance officer. Prior to that, Harold served the state with INDOT. Harold is a lifetime Hoosier, graduate of Seymour High School and Ivy Tech in Columbus.
---
Rebecca Ellson
INSHARP Coordinator
Rebecca serves the INSafe team as both a consultant and as INSHARP Coordinator. She started her professional life and spent 20+ years in numerous clinical positions, then began her nursing career in Occupational Health in 1981. Rebecca has extensive experience directing Effective Injury Management Programs, and worked as an Occupational Health Consultant for Liberty Mutual Insurance.
What may be most impressive, though, is Rebecca's background in nursing and involvement in education. She earned her Bachelor Of Science in Nursing from Indiana University, then her Master's in Business Administration from Indiana Wesleyan University. Rebecca received her Nursing Diploma from St. Anthony's Hospital School of Nursing. She previously served as President of the Indiana State Nursing Association's Midwest Chapter and the Indiana Occupational Health Nurses Midwest Chapter. She is a member of Sigma Theta Tau honorary Nursing Association, and has been a featured guest lecturer at the University of Indianapolis.
---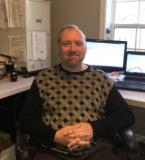 Brad Freeman, MS, CIH, CSP
INSafe Health Consultant
Brad has worked for the Department of Labor for eight years. His career began as an Environmental, Safety and Health Coordinator at CNS, a steel processing company in Terre Haute. In 2008, Brad came to the DOL as an industrial hygiene compliance officer, and a few years later, transferred to the INSafe division. Brad has a Bachelor Of Science degree in Occupational Safety and Health from Indiana University School of Health, and earned his Master's in Human Resource Development at Indiana State University. Brad resides in Bloomington, IN, and conducts most consultations in the southern part of Indiana.
---
Gary Hulbert, CSP, CHMM
INSafe Health Consultant
Gary began his career as a Safety and Environmental Manager in the private sector before joining the Indiana Department of Labor as a compliance safety and health officer for IOSHA. After nearly two decades, Gary joined INSafe in September 2013 as a health consultant. He is a graduate of Illnois State University with a Bachelor of Science degree in Occupational Safety. He is a Certified Safety Professional and a Certified Hazardous Materials Manager. He conducts most consultations out of north-central Indiana.
---
Cheryl Kuritz
INSafe Health Consultant
Cheryl's interest in Industrial Hygiene and Safety came from a long-line of EHS professionals in her family. She was born and raised in Linton, Indiana, where her dad worked in EHS for General Electric. Over the last 40 years she has worked for NIOSH in the COSTEP program, been a CSHO with IOSHA, worked for the Environmental Management and Education Program, taught and guest lectured at Purdue, and spent over 23 years in private industry. She recently returned to IDOL as a compliance officer, and now as a health and safety consultant at INSafe. She has a Bachelor of Science degree in Environmental Health Science from Indiana State University.
---
Tony Kuritz
INSafe Health Consultant
Tony has worked for the Department of Labor for over 30 years and offers a great depth of expertise to Hoosier workers. He started his career as an intern with the federal U.S. Department of Labor in Calumet City, Illinois, in 1979. He then came to Indiana in 1981 as an industrial hygiene compliance officer, and a few years later, was promoted to a supervisor role. In 1990, Tony moved to INSafe to help Hoosier companies as an industrial hygiene consultant. He has a Bachelor Of Science degree in Occupational Safety and Health from Indiana University School of Medicine. Tony comes from South Bend, IN, and his wife Cheryl works as a Safety, Security and Industrial Hygiene specialist.
---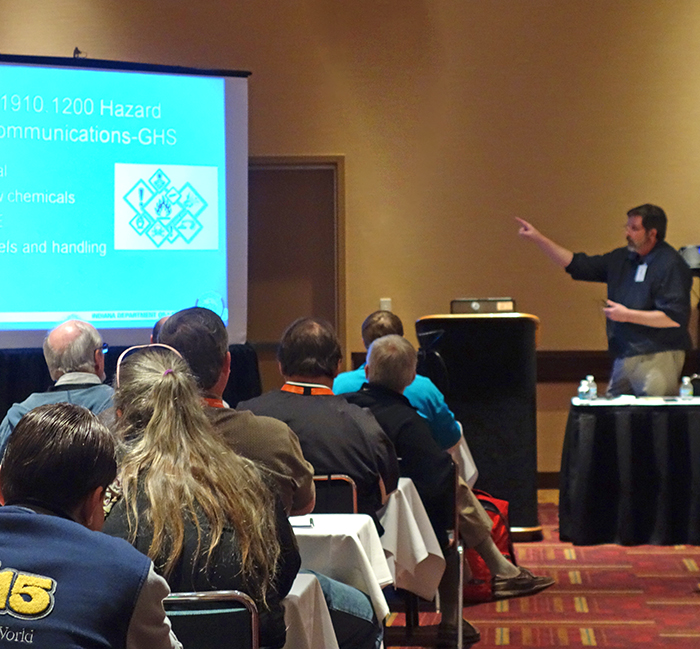 Mark McDaniel
INSafe Safety Consultant
One of INSafe's field consultants, Mark specializes in general industry safety, construction, and industrial hygiene. Mark has been an employee for the State of Indiana for 17 years, and counting. He received his Bachelor Of Science degree in Occupational Safety and Health from Columbia Southern University. Mark is a U.S. Navy retiree after 22 years of service to his country. He conducts most consultations out of the northwestern and north central parts of Indiana.
---
Patricia McIntire
VPP Team Leader
Patricia is a seasoned multi-industry and disciplinary professional who's worked in occupational safety and health-oriented positions over the past 30+ years, including several years in insurance risk management. She transfers to INSafe from the IOSHA division, where she served the state as an Industrial Hygienist. Degrees, designations, and credentials for Patricia include her Bachelor of Science (double majors in Chemistry and Biology), Masters of Science in Management, Associates in Risk Management, and other insurance-oriented credentials.
---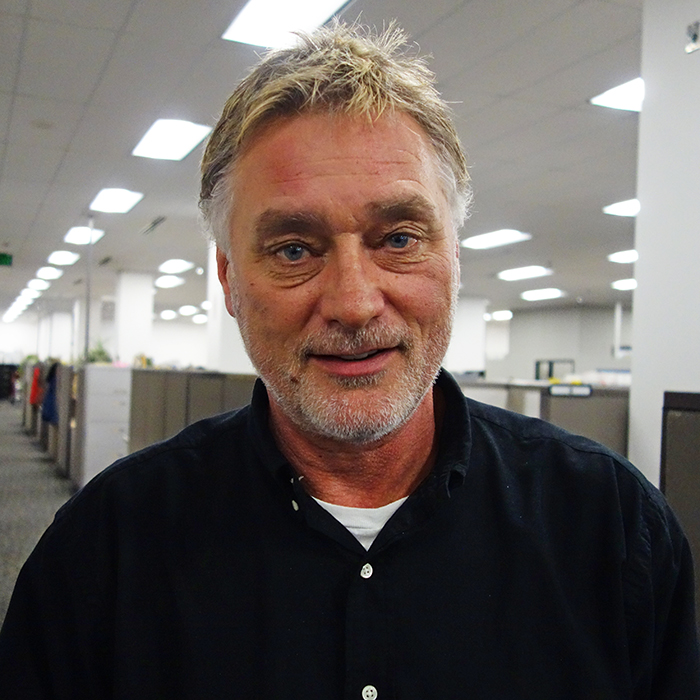 Bryan L. Thais
INSafe Safety Consultant
Bryan L. Thais resides in Vincennes, IN, serving the southern part of the state as a field safety consultant for the INSafe division, performing both construction and general industry safety consultations. Mr. Thais came to INSafe from the Indiana Occupational Safety and Health Administration's (IOSHA's) construction safety compliance division where he served as a compliance officer and construction area supervisor. Prior to joining the Department of Labor he worked in the highway and bridge construction industry. Mr. Thais is a graduate of Vincennes University and has over 37 years experience in the construction and safety fields.
---
Jorge Villalta
INSafe Safety Consultant
Jorge holds an associates degree in Food Service Supervision and a bachelor's in Organizational Leadership And Supervision, both from IUPUI. In the early 2000s, he began working as a Human Resources/Safety Manager for a company producing parts for General Motors and Chrysler. Jorge originally joined INSafe as a Safety Consultant in 2006, and moved to IOSHA enforcement in 2009. Jorge returned to INSafe in 2019, bringing with him nearly two decades of occupational safety and health experience. Born in Colombia, Jorge is bilingual in Spanish and English.
INSafe Administration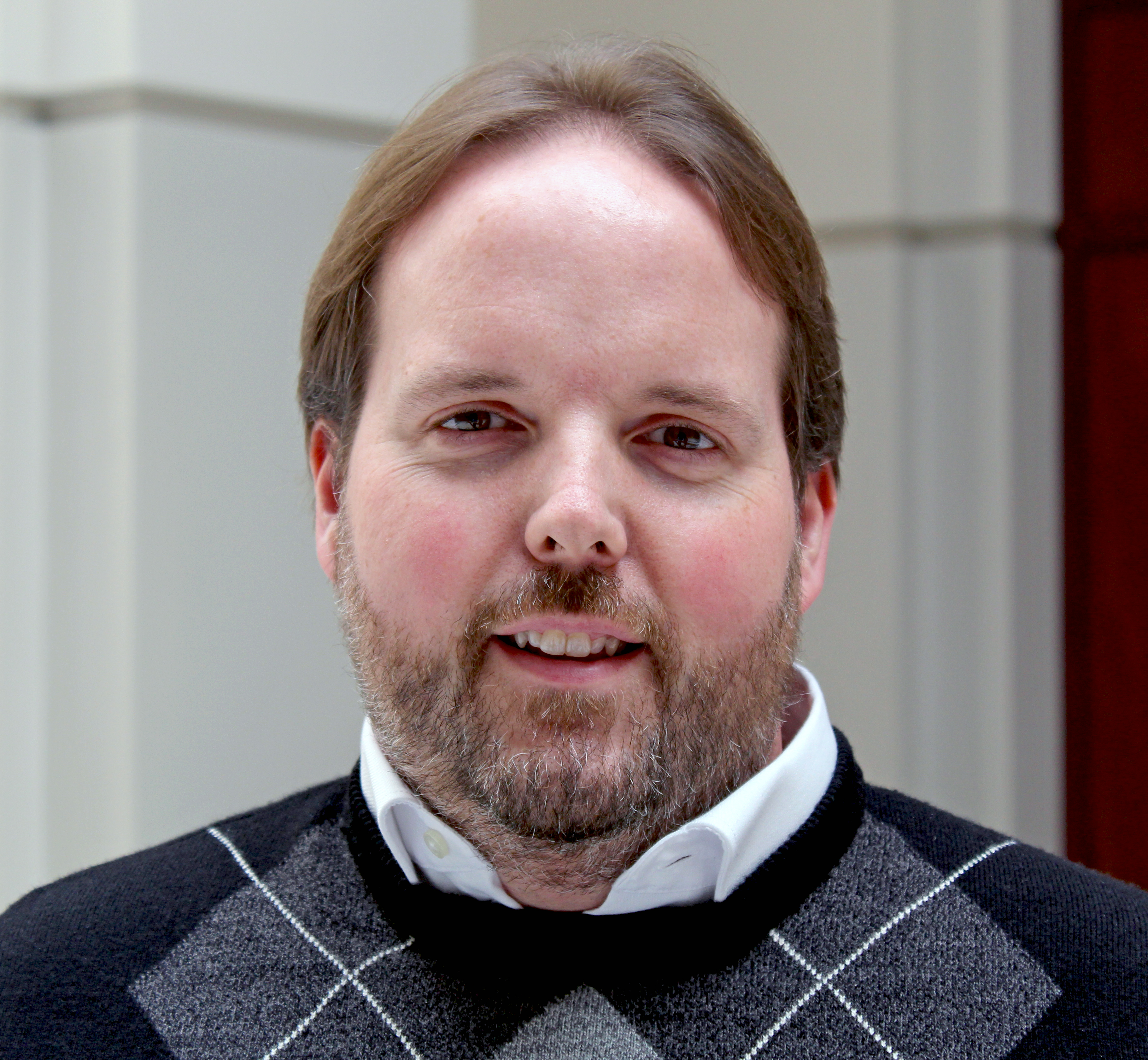 Kenneth R. Boucher II
Deputy Commissioner of Labor, Director of INSafe
Kenneth R. Boucher II is the Deputy Commissioner of Labor for the State of Indiana, managing the OSHA consultation and training division, INSafe.
Kenneth began his tenure with the Indiana Department of Labor in 2006 as a Common Construction Wage Hearing Officer. From 2009 to 2013, Kenneth served as the Director of Child Labor, Training and Education. He is a 2011 recipient of the Governor's Public Service Achievement Award for his work in improving the Indiana Department of Labor's wage claim process. In 2014, he continued his service with the Indiana Department of Labor serving as the Executive Director of Quality, Metrics and Statistics, assuming the role of Deputy Commissioner in May 2018.
Kenneth is a graduate of Indiana University with a Bachelor of Arts Degree in English and Criminal Justice and a minor in French. He also holds a Lean Six Sigma Black Belt from Purdue University.
---
LeAnn Havener
INSafe Administrative Coordinator
LeAnn joined the INSafe team in September 2016, moving into her current role after serving the IDOL at reception since March 2016. Her background has a variety of experience and skill sets, including administration and customer service. She is a certified green belt in Lean Six Sigma and is also certified in Mental Health First Aid. LeAnn was born and raised in the Indiana capitol, and after moving away, to Nevada then California, for 10 years, returned to the Hoosier state in 2003. She now resides in Camby, IN, and enjoys spending her time with her son and daughter.
---
Kirstin Gent
INSafe Marketing and Communications Assistant Manager
Kirstin serves the INSafe team as the creative hand for publications, web content, graphic design, and more. Her professional experience ranges from live television production at WIPB-TV in Muncie to local radio news at KORN Country 100.3 in Franklin. She is a graduate of Ball State University with a Bachelor of Arts degree in Telecommunications, specializing in emerging media.