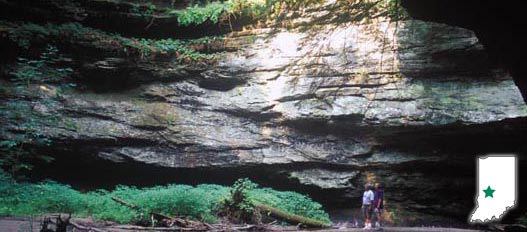 Turkey Run Inn
Subscribe to e-mail newsletter
Turkey Run State Park advisories
POOL ALERT: The last day of operation for the 2022 swimming season for the outdoor Olympic size pool is Friday, August 5. The pool will re-open in 2023.
U.S. Highway 41 will be under construction, and reduced to a single lane at times between Feb. 1 and October 2022. Work is being done on a bridge approximately ½ mile south of State Road 47 on U.S. Highway 41 near Gobblers Knob. Single-lane traffic will be controlled by traffic lights; however, guests will likely experience delays at this location.
TRAIL 7 – PARTIAL CLOSURE: Due to damage caused by a large fallen tree, the longer loop of Trail 7 is closed until a staircase can be repaired or replaced. Please check back for updates.
Events in the next seven days