Prophetstown State Park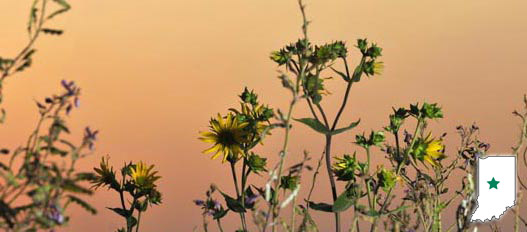 Visitor Center Hours
Open Daily from 8:30 a.m. - 4 p.m.
Mailing address:
4112 E. State Road 225
West Lafayette, IN 47906
765-567-4919
on.IN.gov/prophetstownsp
Mapping address:
5545 Swisher Road
West Lafayette, IN 47906
Subscribe to SMS text prescribed burn notifications
Prophetstown State Park advisories
TEMPORARY ENTRY DETOUR – OCT. 8 & 9, 2021: Beginning Friday, Oct. 8 at 4 p.m., the railroad crossing on Swisher Road will close for repairs. Work should conclude by Saturday evening, Oct. 9. During this time, visitors will temporarily access the state park from the service area at the park office (4112 S.R. 225 E). From north and southbound I-65 exits, head north on S.R. 43 approximately 1.5 miles to S.R. 225. Due to tight turning radiuses found on alternate routes, campers and RVs must use this route. Other vehicular traffic such as passenger vehicles, pickup trucks, etc. are able to use Burnetts Road to 9th Street into Battle Ground and on to S.R. 225 instead of S.R. 43. If you have questions, call park office at 765-567-4919.
FLOODING: Parts of Trails 3 and 4 occasionally flood. Use caution and do not cross flooded areas. Do not walk "off-trail" around flooded areas because there are many wetlands. If you encounter flooding, turn around. For up-to-date information about trail status, contact the park office.
Upcoming Events at Prophetstown State Park