Prophetstown State Park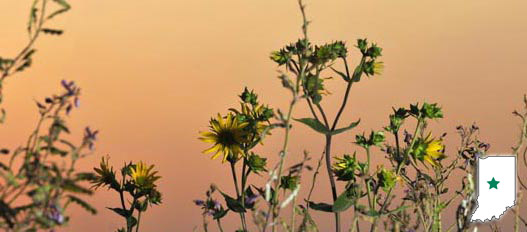 Mailing address:
4112 E. State Road 225
West Lafayette, IN 47906
765-567-4919
Mapping address:
5545 Swisher Road
West Lafayette, IN 47906
Subscribe to SMS text prescribed burn notifications
Prophetstown State Park advisories
The Indiana Department of Natural Resources has adjusted services, events and operations to protect Hoosiers and prevent further spread of COVID-19. Please visit on.IN.gov/dnrcovid19 for a listing of what is open, closed, restricted and canceled.
FLOODING: Parts of Trails 3 and 4 occasionally flood. Use caution and do not cross flooded areas. Do not walk "off-trail" around flooded areas because there are many wetlands. If you encounter flooding, turn around. For up-to-date information about trail status, contact the park office.
WRONG DIRECTIONS: Many mapping services (including Google Maps, Mapquest, and Apple Maps are providing incorrect driving directions to the park. Use Exit 178/SR 43 north of Lafayette to access the park. Do not use SR 225. There is no park entrance and the road has a one-lane bridge with a weight restriction.
Upcoming Events at Prophetstown State Park