Prophetstown State Park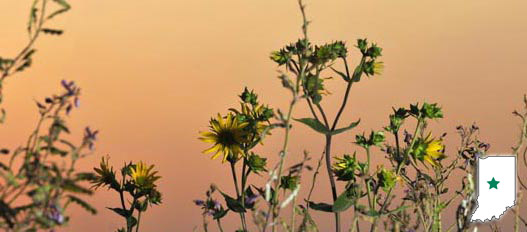 Mailing address:
4112 E. State Road 225
West Lafayette, IN 47906
765-567-4919
Mapping address:
5545 Swisher Road
West Lafayette, IN 47906
Subscribe to SMS text prescribed burn notifications
Prophetstown State Park advisories
AQUATIC CENTER NEWS 2021: The aquatic center is open daily from 11 a.m.-7 p.m. with limited facilities. The tube slide and the lazy river are currently open. Slide users must be at least 48 inches tall. The lazy river can be used by everyone. The aquatic center concession stand is also open. The body flume speed slide is currently closed. The leisure pool is also temporarily CLOSED for maintenance until further notice. Daily aquatic center swim fees have been discounted from $3 to $5 per person while the leisure pool is closed.
WRONG DIRECTIONS: Many mapping services (including Google Maps, Mapquest, and Apple Maps are providing incorrect driving directions to the park. Use Exit 178/SR 43 north of Lafayette to access the park. Do not use SR 225. There is no park entrance and the road has a one-lane bridge with a weight restriction.
FLOODING: Parts of Trails 3 and 4 occasionally flood. Use caution and do not cross flooded areas. Do not walk "off-trail" around flooded areas because there are many wetlands. If you encounter flooding, turn around. For up-to-date information about trail status, contact the park office.
Upcoming Events at Prophetstown State Park