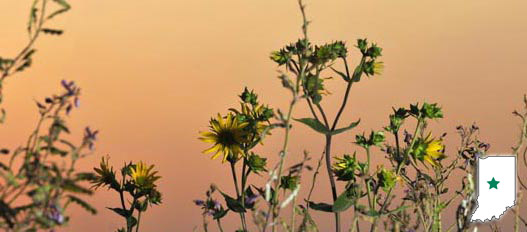 Visitor Center Hours
Open Daily from 8:30 a.m. - 4 p.m.
Mailing address:
4112 E. State Road 225
West Lafayette, IN 47906
765-567-4919
on.IN.gov/prophetstownsp
Mapping address:
5545 Swisher Road
West Lafayette, IN 47906
Subscribe to SMS text prescribed burn notifications
Prophetstown State Park advisories
FLOODING: Parts of Trails 3 and 4 occasionally flood. Use caution and do not cross flooded areas. Do not walk "off-trail" around flooded areas because there are many wetlands. If you encounter flooding, turn around. For up-to-date information about trail status, contact the park office.
Upcoming Events at Prophetstown State Park