Prophetstown State Park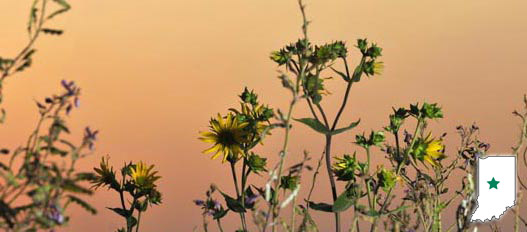 Mailing address:
4112 E. State Road 225
West Lafayette, IN 47906
765-567-4919
Mapping address:
5545 Swisher Road
West Lafayette, IN 47906
Subscribe to SMS text prescribed burn notifications
Prophetstown State Park advisories
AQUATIC CENTER UPDATE 7/3/2021: The aquatic center is open 11am - 7pm daily, including the leisure pool. The swimming fee is $5 per person, plus entrance fee into the park. Concessions are available for purchase. Enjoy your visit.
WRONG DIRECTIONS: Many mapping services (including Google Maps, Mapquest, and Apple Maps are providing incorrect driving directions to the park. Use Exit 178/SR 43 north of Lafayette to access the park. Do not use SR 225. There is no park entrance and the road has a one-lane bridge with a weight restriction.
FLOODING: Parts of Trails 3 and 4 occasionally flood. Use caution and do not cross flooded areas. Do not walk "off-trail" around flooded areas because there are many wetlands. If you encounter flooding, turn around. For up-to-date information about trail status, contact the park office.
Upcoming Events at Prophetstown State Park