Meet & Celebrate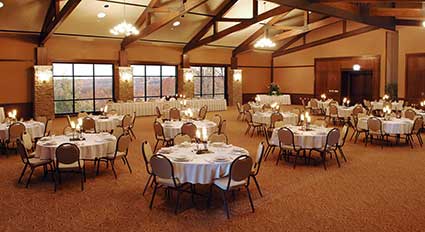 Clifty Inn is passionate about creating a perfect event. From our expert sales department to our creative food and beverage staff, our associates will be by your side to ensure that your social event unfolds effortlessly. Whether you are planning a gathering of twenty-five or a grand celebration, you will be glad that you have chosen us.
At Clifty Inn your event will unfold naturally in your choice of one of our indoor event spaces, or scenic outdoor spaces that envelope you and your guests in sunsets or scenic beauty.
Call our group sales team at 877-9-CLIFTY (877-925-4389), or contact us below.
P.O. Box 387
Madison, Indiana, 47250
Reservations: 877-LODGES-1
Front Desk: 812-265-4135